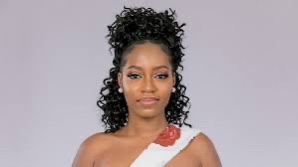 Khaafi Kareem Bbnajia 2019 Profile
Name: Khafi Kareem
Age: 29years
Nationality : Nigerian
State of Origin : Ekiti State
Place of residence : London, UK
Martial Status : Single
Occupation : Police officer
Instagram handle : @acupofkhafi
Khafi Kareem is a London metropolitan police officer who was born in the year, 1990. She is a Nigerian but resides in the United Kingdom but nationally she hails from Ekiti State. She was very known for being among the housemates in the 4th season of Big Brother Najia.
While in the Bbnajia house, Khafi was a fun and lively person who also liked to express herself. Khafi revealed that if she had won the prize money she would hire a film crew and host a travel show going to every state in Nigeria showcasing the tourist beauty spots, she also wishes to also invest in charitable causes.
Although, she was unable to win the prize money but she had a successful smoooty journey in BBnajia pepper dem show as she won cash prizes, gifts and also a brand new car to herself.
Khafi and Gedoni Romance
While still in the house, Khafi became romantically involved with a fellow house mate Gedoni .
Unfortunately, the relationship didn't go down well with her bosses in the UK metropolitan police as it was rumored that she had been sacked for participating in the Bbnajia reality TV show without taking permission from work.
Although few days after her eviction from the show, she put an end to the controversies surrounding her alleged sack saying the rumors weren't true and that the UK metropolitan police is expecting her back at work.