Biography of Isa Funtua
|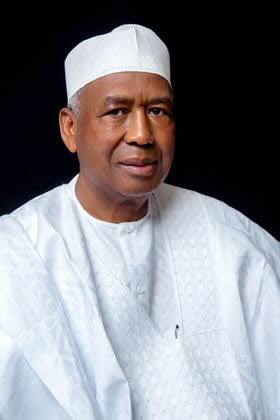 | | |
| --- | --- |
| Name | Ismaila Isa Funtua |
| Date of Birth | January 1942 |
| State of origin | Kastina State |
| Occupation | Politician, Businessman |
| Death | July 20, 2020 |
Who is Isa Funtua?
Ismaila Isa Funtua was a Nigerian businessman, politician and former minister of water resources in the second republic. Isa Funtua was born in January 1942 in Funtua, Northern Region, British Nigeria. He is a close ally of President Buhari. Isa Funtua is a member of the famous Kaduna mafia.
Educational Background
Isa Funtua started his education learning Islamic education, Qur'an, Islamic jurisprudence and the traditions of the Prophet Muhammad.
Read Also: Biography of Kemebradikumo Pondei
He proceeded to Commercial College in Zaria and later to Federal Training Centre in Kaduna. Isa Funtua obtained a degree from the Ahmadu Bello University Zaria.
He also attended University of Manchester and the National Institute of Policy and Strategic Studies where he was Monitor-General of Course 9 of the Senior Executive Course.
Career
Isa Funtua started his career working as an administrator at the Kastina Native Authority in the old defunct North Central State. He moved to United Textile Limited in Kaduna as a personnel manager.
He was later appointed the Minister for Water Resources by Alhaji Shehu Shagari during the second republic.
Isa Funtua was listed by the Gen. Sani Abacha regime as a target, having been a member of the 1994 Constitutional Conference under General Sani Abacha.
He retired to start his private business. Funtua Textiles Limited and Democrat Newspaper where he served as director and managing director respectively.
Isa Funtua started one of the largest indigenous construction company in Nigeria "Bulet Construction Company". He served as the life patron of Newspaper Proprietors Association of Nigeria.
Personal life
Isa Funtua was related to the Waziri of Kastina State, Isa Kaita. His son Abubakar Isa Funtua is married to Safinatu Buhari, the daughter of President Buhari.
Death
On 20th July, 2020, Isa Funtua died of cardiac arrest in Abuja at the age of 78.