Charles Soludo Sworn In As Anambra State Governor
|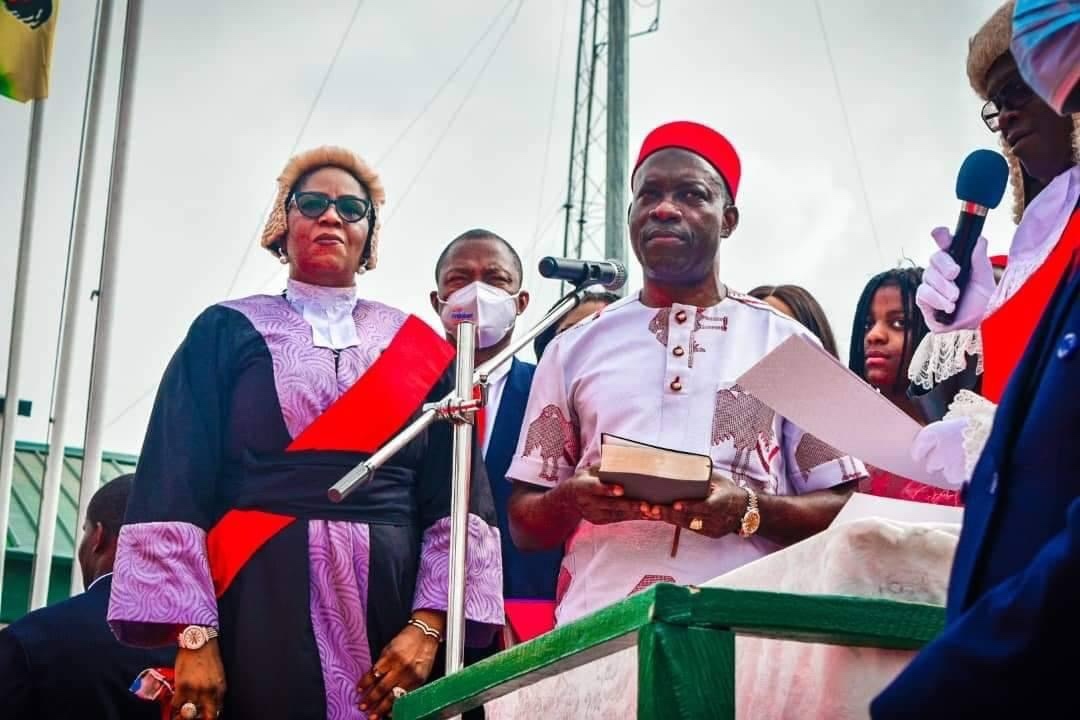 Professor Charles Soludo has been sworn in as the new governor of Anambra state. He was sworn in this morning March 17. He takes over from his predecessor Willie Obiano.
Read Also: Bianca Ojukwu slaps Gov. Obiano's wife, Ebelechukwu at Soludo's inauguration
Also sworn in was his deputy Onyekachukwu Obezim.
Prof. Charles Soludo at his swearing-in ceremony as Governor of Anambra state today March 17, warned those making noise at the event.
Soludo who was giving a speech at the event, told those making noise to leave if they know they are not for the event. He also stated that Anambra state must be a place of law and order.
Read Also: Robber arrested after falling asleep inside car he broke into