Why I don't have a girlfriend" – Nollywood actor, Zubby Michael speaks
|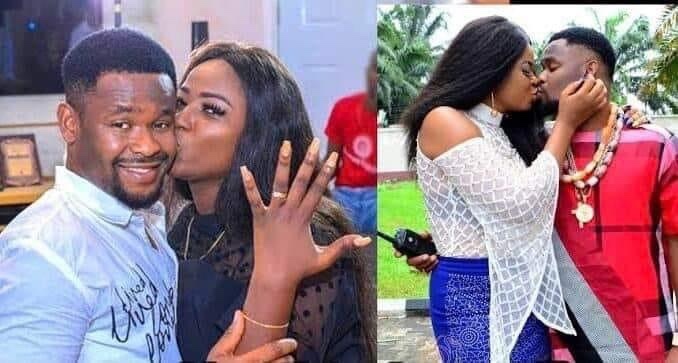 36-year-old Nollywood actor and film producer Zubby Michael has explained why he doesn't have a girlfriend.
Zubby Michael made the reveal in an exclusive interview with Vanguard newspaper while answering a question about how he treats his female fans.
Read EFCC arrests Cubana Chief Priest on alleged money laundering, tax fraud
Zubby made this claim after being asked how he treats women because of his status in society and he is very careful with women as his job requires focus and hard work.
"I avoid them, this is because I am scared of them. In this type of career that I ventured into, you must be careful and avoid women. It's not that I don't like them. The journey needs total focus and hard work. Honestly, I don't have a girlfriend."
Read No President Better Than Buhari Since Nigeria's Amalgamation In 1914 – Masari
Zubby also announced that he had given up his successful business in Onitsha to venture into the theater.
In his words, "I came to see a friend, Solomon Amaco when they were shooting a musical video. I wasn't there to be part of the production, but to have a drink with them. Later, I was given the role of a gate man in the movie, "Missing Rib' starring Ramsey Nouah and Tonto Dikeh as the lead characters. But when I featured in my second movie, 'The Generals" starring the likes of Jim Iyke, Mike Ezuruonye, Uche Jombo among others, my story changed.
"I was a successful businessman. I was driving Mercedes 190 back then in 2007. And I used to buy drinks and share money among my Nollywood friends. They were using my car to pick the likes of Jim Iyke from the Airport. That was how the big filmmakers in Asaba came to know me."