Man marries his disabled girlfriend after 4 years of dating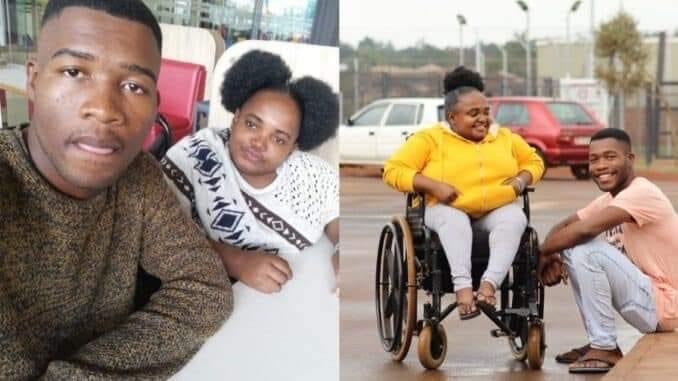 In a viral twitter post on Friday, November 15, a South African man by the name Rofhiewa Makwarela spoke about how he just married his girlfriend that he has been dating for the past four years.
Accompanying the twitter post are pictures that shows the couple in different lovely poses that show how much they appreciate each other.
The man said he has been dating his lover since 2016. No one can really deny that indeed love is a very beautiful thing that should be experienced.