Ondo State First Lady Betty Akeredolu Picks Nomination Form, To Contest For Imo State Senatorial Election
|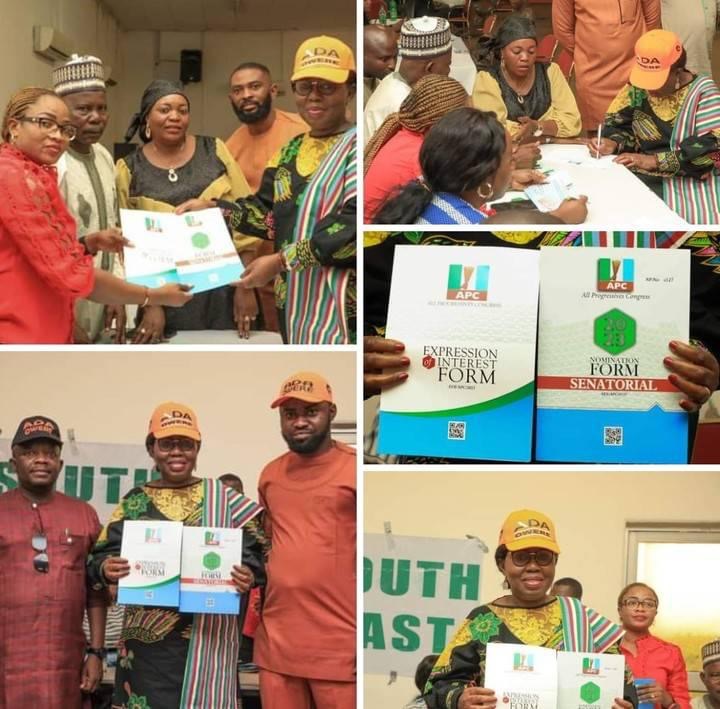 The First Lady of Ondo State and Ada Owere 1, Chief Betty Anyanwu-Akeredolu , today, picks the Expression of Interest and the Nomination Forms to contest Imo East Senatorial Seat, under the All Progressive Congress, Party.
According to her, her aspiration to represent his pre-marital zone in the Senate was gingered by the need to address the gross under-development and infrastructural deficit in her maiden home of Emeabiam in Owerri West local council and the other eight local councils that make up the zone.
She maintained that since her 40 years of marriage (since 1980) in Ondo State, she has ensured good relationship between Imo and Ondo states via constant visits to Imo State every December and other festive periods except when she undertook a two-year study abroad.
She also said she had used her Breast Cancer Foundation to touch the lives of many people in Imo State. Imo East Senatorial District has nine local councils comprising Owerri Municipal, Owerri North, Owerri West, Mbaitoli, Ikeduru, Ezinihitte Mbaise, Aboh Mbaise, Ahiazu Mbaise and Ngor Okpala.