Twitter To Re-Activate Donald Trump's Account
|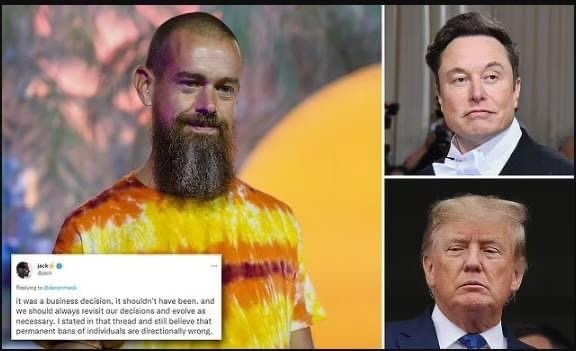 Twitter co-founder, Jack Dorsey has said he agrees with Elon Musk's decision to reverse a ban on Donald Trump on the platform.
Musk, who is in the process of completing his $44 billion acquisition of Twitter, on Tuesday revealed he intended to revoke the ban, calling it 'a morally bad decision and foolish in the extreme'.
Trump was banned from Twitter in January 2021, in response to his supporters storming the US Capitol and attempting to block the certification of Joe Biden's election victory.
Speaking at a London conference on the future of cars, Musk said: 'I do think it was not correct to ban Donald Trump.'
The Tesla founder said Dorsey, who was CEO until November 2021, agreed with him.