2023; Hayatu Deen promises gender equality
|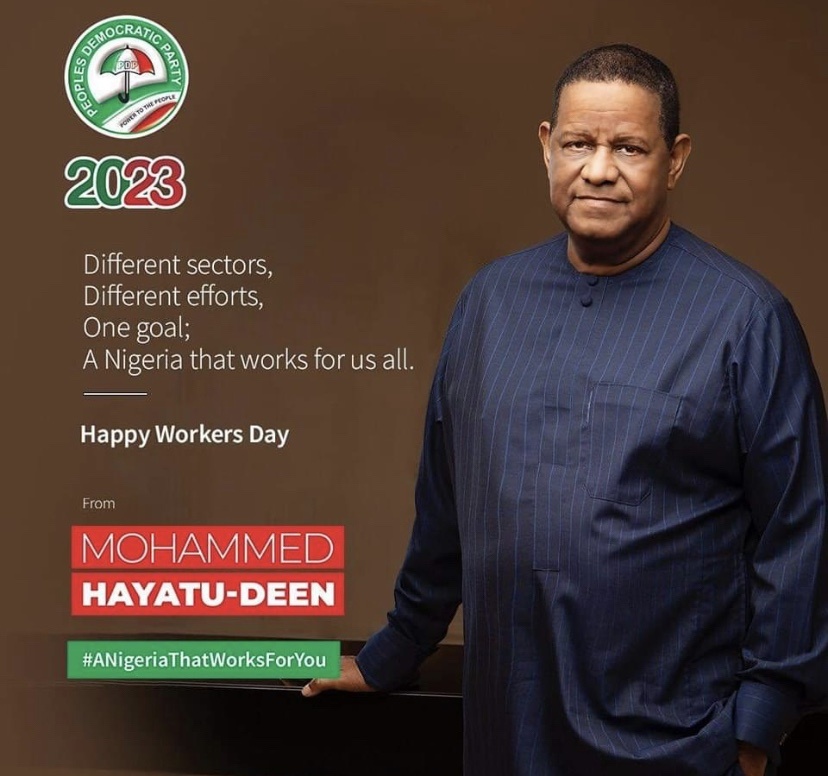 Nigerian economist and presidential aspirant of the Peoples Democratic Party (PDP) Mohammed Hayatu Deen (MHD) has assured Nigeria of a gender sensitive government where all genders will be treated with equality.
MHD in while speaking on his vision for Nigeria said have been disadvantaged in Nigeria due to the culture and traditions that box women into traditional roles.
Though girl child education is accepted and encouraged as distinct from the past and women sit on the board and chair several parastatals, more need to be done.
Hayatu-Deen said
"MHD believes that there is a clear need for additional policies and legislation to bridge this divide. He also believes that change will not happen overnight, and the pace will vary from region to region, but MHD is resolute in achieving equity, opportunity, and advancement for women. As a father of three daughters, who are strong advocates for women, this is not just a personal goal but one that has his entire family's commitment to making happen. MHD is personally resolved to lead the way in driving this commitment.
"MHD will appoint ombudspersons in different parts of the country to ensure child/women abuse /sex trafficking is contained. A* people would lead MDAs responsible for women's affairs. MHD will also ensure that conscious decisions in the private, public sector, civil society, and labour unions are made to have women assert themselves and allow them to advance to levels of excellence, starting with his cabinet.
"Funding for women's causes will be critical in the MHD administration. The media has a significant role in bringing this to the limelight; for example, women are very vulnerable in the drug war as they hold the short end of the stick. Men suppress them, abuse them, frighten them, cajole them – MHD's govt will step in and do what is right.
"MHD admits that he doesn't understand it all and that there is a need to look at this holistically. He will sit down with experts to aggregate all the issues that face women, see opportunities and take steps to mitigate threats. MHD notes that he changed his approach to women driven by his varied experience and exposure. He is a much better person today than he ever was. And if he can change, others can as well."