RAILA ODINGA BIOGRAPHY, AGE, EDUCATION, CAREER CONTROVERSIES AND NET WORTH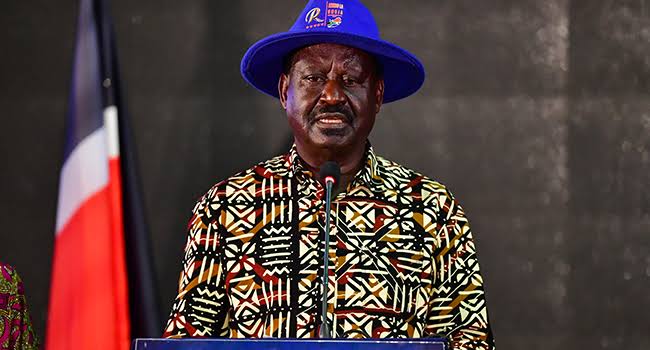 Raila Amolo Odinga is a Kenyan politician, former Member of Parliament for Langata, and businessman who served as the Prime Minister of Kenya from 2008 to 2013. He has been the Leader of the Opposition in Kenya since 2013. Odinga has contested elections as President of Kenya five times and lost. He was born at the Anglican Church Missionary Society Hospital in Maseno, Kisumu District, Nyanza Province, on 7 January 1945 to Mary Juma Odinga and Jaramogi Oginga Odinga. His father served as the first Vice President of Kenya under President Jomo Kenyatta.
1. Raila Odinga Profile
2. Educational Background
3. Career
4. Controversies
5. Raila Odinga's Social Media Handle
6. Personal life
7. Raila Odinga's Net Worth
RAILA ODINGA PROFILE
Name
Raila Odinga
Real Name
Raila Amolo Odinga
Date of Birth
January 7, 1945
Age
78 years (2023)
Nationality
Kenyan
Religion
Christian
Tribe
Luo
Occupation
Politician and Engineer
Political Party
Azimio la Umoja
Known for
Politics
Wife
Ida Betty Odinga
Children
Winnie Odinga

Raila Odinga Jr

Fidel Odinga

Rosemary Odinga
Net Worth
$2 billion
Copied from
contents101.com
EDUCATIONAL BACKGROUND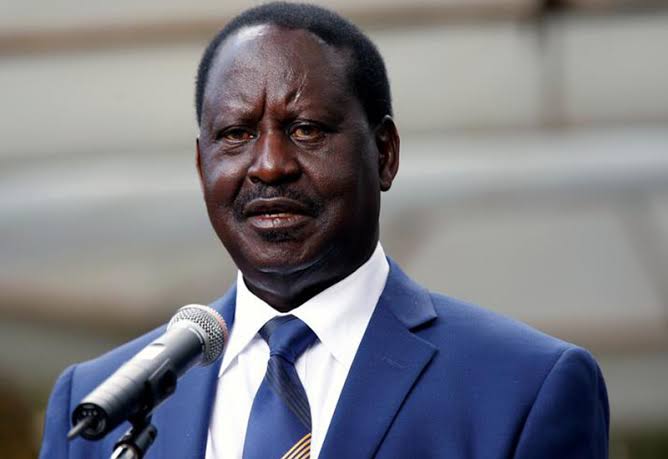 He went to Kisumu Union Primary Maranda in Bondo and Maranda High School, where he studied until 1962 when his father transferred him to Germany. He went to the Technical University of Magdeburg and Leipzig University in Germany.
CAREER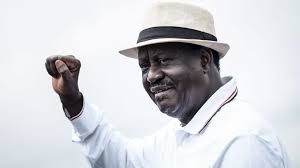 After earning a master's degree in mechanical engineering in East Germany in 1970, Odinga returned to Kenya to become a lecturer at the University of Nairobi. While at the University, Odinga also engaged in engineering-related business, including one that would later become East African Spectre Limited.
He left the University in 1974 and was soon employed by the Kenya Bureau of Standards, where he attained the position of Deputy Director in 1978. In the 1970s and '80s, Odinga was politically active and supported government reforms in Kenya.
He returned to Kenya in 1992, however, and was elected as a member of the National Assembly that year under the Forum for the Restoration of Democracy-Kenya (FORD-K), the party led by his father.
After his father died in 1994, Odinga became mired in a leadership struggle within the party, and in 1996, he left FORD- K and joined the National Development Party (NDP).
Odinga also stood unsuccessfully as the NDP's candidate for election as president of Kenya but retained his seat in the National Assembly.
After that, he joined KANU, and Odinga's hope of succeeding Moi as KANU's candidate for the Presidency in the 2002 elections was shattered. Odinga left KANU and formed the Liberal Democratic Party (LDP). Odinga has contested elections as President of Kenya five times and lost.
On 10 December 2021, Odinga announced that he would be eyeing a fifth stab at the presidency, ending months of suspense after his surprise truce with President Kenyatta. His announcement was made while launching the Azimio La Umoja Convention held at the Kasarani Stadium in Nairobi; This would be his vehicle to the State House. Presently Raila Odinga is still active in politics and holding rallies.
CONTROVERIES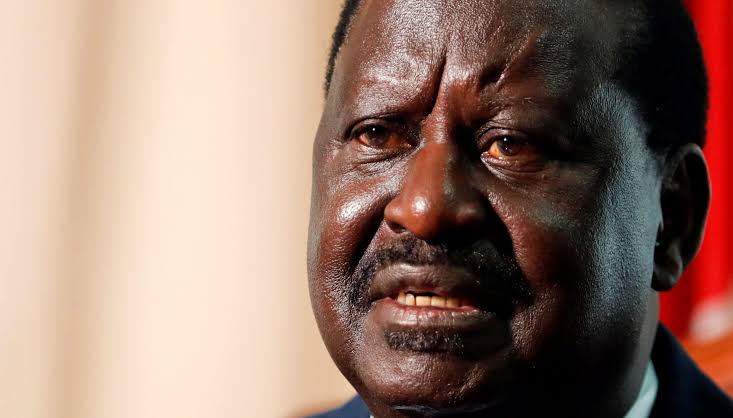 Odinga's appointed advisor on coalition affairs, Miguna Miguna, whom he later suspended in August 2011, accused him of instances of abuse of office, corruption, political trickery as well as public deception that were planned, coordinated, and covered up in Odinga's office in the three years where he worked there as an advisor of Odinga.
He was reportedly linked to a 2019 multi-million dollar advance-fee scam of non-existent and "fake gold" in Kenya by several politicians from both sides of the political parties in Kenya, but he denied all claims.
RAILA ODINGA SOCIAL MEDIA HANDLE
He is active on Instagram: railaodinga5th, Facebook: Raila Odinga, and Twitter: RailaOdinga
PERSONAL LIFE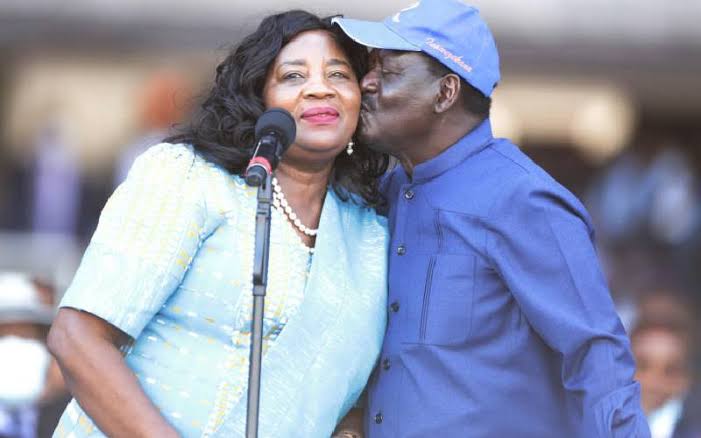 Odinga Ralia was born to Jaramogi Ajuma Oginga Odinga, a politician, and Mary ojuma, both late. He was born into a polygamous home; his father had four wives. Odinga is married to Ida Odinga (Ida Anyango Oyoo). They live in Karen, Nairobi, and have a second home at Central Farm in Siaya County. The couple has four children.
RAILA ODINGA NET WORTH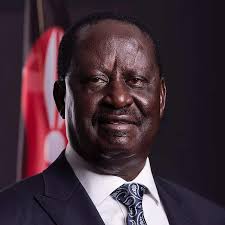 He is worth over $2 billion.