Biography of Sen. Ahmed Lawan
|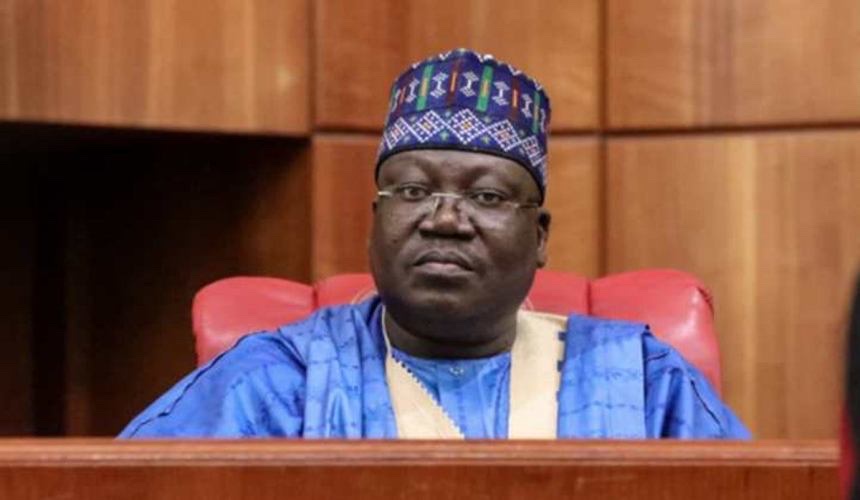 | | |
| --- | --- |
| Date of Birth | 1959 |
| Offices Held | |
| Yobe North Senator | May 2007 till date |
| Senate President | June 11, 2019 till date |
| Majority Leader | 10 January 2016 – 06 June 2019  |
Ahmed Ibrahim Lawan is the Nigerian Senate President. He is also a who a senator representing the Yobe North Constituency of Yobe State. He became a senator in 2007.
He emerged the new Senate President of the 9th National Assembly with 79 votes cast to beat Senator Mohammed Ali Ndume with 28 votes in 2019.
Ahmed Ibrahim Lawan was born on 12th January 1959.
Educational background
He studied in the University of Maiduguri where he received a bachelor's degree in geography and when on to study in remote sensing from Ahmadu Bello University for his master's degree.
Political career
Lawan was elected to the House of Representatives for the northern state of Yobe in 1999, at different times he chaired the House Committees on education and agriculture.
Lawan was elected to the Senate in 2007. He was a member of the National Assembly's Joint Committee on Constitution Review in 2008, went on in 2009 to become chairman of the Senate committee on Public Accounts.
Senator Lawan in 2009, kicked against the proposed Kafin Zaki Dam. Lawan stated that the Tiga Dam and Challawa Gorge Dam had already reduced water flow drastically, and the Jama'are River was now the main source of water in the Yobe River. He also said that the dams caused intense poverty, migration, increased desert encroachment and conflicts between herdsmen and arable farmers.
Lawan ran for re-election in Yobe North Senatorial District on the ANPP platform in 9th April 2011 and won with 92,799 votes, trailed by Hassan Kafayos Hussaini of the People's Democratic Party (PDP) with 76,960 votes.
Senate Presidency
Lawan indicated interest to run for senate president after he emerged victorious in the 2015 general election. There were major contenders for the position of the senate president including Senator Danjuma Goje and Ali Ndume.
However, Danjuma Goje steppes down for Senator Lawan after a meeting with President Buhari. Senator Ahmed Lawan defeated Ali Ndume with 79 votes to 28 to emerge the president of the 9th senate. On June 11, 2019 Senator Lawan was sworn in as the Senate President.