10 Types of People you will meet at an ATM in Nigeria
|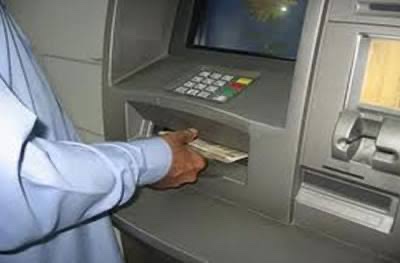 Joining the long queues at Nigerian ATM outlets can be quite funny, time consuming and annoying as you will get to meet different types of characters and personalities waiting to cash out or do other things with the ATM machine. Here are the following categories of people you might meet:
1. The fast users:
These are the best set of people you would love to meet at the ATM, they just go straight to the machine, press the necessary buttons and within 2 minutes, they are already through with their withdrawal and off they go.
2. The over-careful users:
These set of people don't have much to do at the ATM but they will always try to be overly careful with the ATM machine, they even have to read what's written on the Screen like they are reading for an exam before pressing any button. These set of people can consume other people's time and are so annoying.
3. The CBN Looters:
These set of people are the ones who always come to withdraw huge amount of money like 300k, 250k etc using the ATM machine instead of making withdrawal inside overt the counter. They will end up keeping other people waiting for some minutes for them to be through so that others can withdraw too. These set of people can be annoying as they might drain all the cash left in the machine.
4. The balance checkers :
Can you believe that these set of persons will come all the way to the ATM machine just to check and verify their account balance, something that they can do using their mobile phones and apps anyway they don't waste our time at the ATM machine that much.
5. The learners :
These are the most annoying set of people you will meet at the ATM. They usually come with someone to learn how to use the machine even if they see that the queue is long and to top it all, they might even spend up to an hour or more to learn how to use the ATM, thereby wasiting other people's time. Can you imagine such people?
6. The confused ones:
These set of people are still not used to using the ATM machine properly, they are sometimes referred to as the inexperienced users. They normally lack confidence to use the ATM at first and they won't call out someone from the queue to help them out until they start experiencing some difficulties when already people have started grumbling at them.
7. The doubting thomases:
These set of persons are very funny and annoying at the same time I must say. Before they withdraw, they must first check their balance, count the cash after withdrawal, and still check their balance again after withdrawal. You would then start wondering what really happened to simple calculation.
8. The stubborn ones:
These ones will continue to slot in their ATM cards even the ATM machine is indicating that it can't be used at the moment. They may even continue doing that up to 10 times without giving up until they are shouted at that's when they will know that they will stop it.
9. The beggars:
I personally hate these set of people they can be annoying, they won't join the queue rather they will start looking for who to disturb and beg to allow them stay in the front of the queue citing various reasons and excuses why you should allow them, as if the other people on the queue are fools or what.
10. The lurkers:
These ones can be annoying too. They will come earlier enough but they won't join the queue rather when it is almost your turn to cash out they will just come from nowhere and tell you that they were in queue before you came and this single act of some of them can relocated you to the back of the queue again. So annoying.