How to migrate to GLO Yakata
|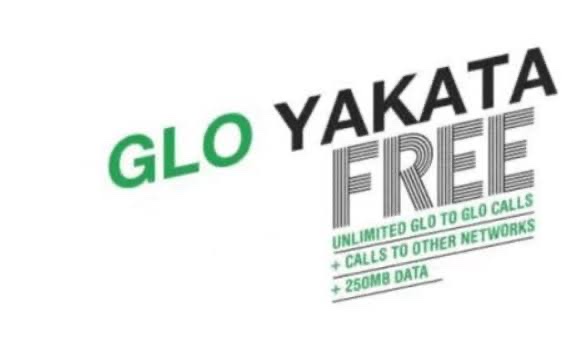 Every GLO user can now subscribe to GLO yakata as long as you are a user. This package was made available by the grandmasters of data (GLO)
Interesting thing about this package is that GLO yakata is a prepaid plan that is accessible to both the new and old customers . This package comes with a lot of juicy goodies such as the 6gig data bonous given to its subscribers every month for 6 months with just over N2k worth of airtime for everything 100 airtime you recharge. With such bonoues, it is clear that GLO yakata is not a just for data lovers but for call lovers too.
How do your migrate to GLO yakata?
Migrating to GLO yakata for new or intending GLO user is every simple, once you purchase and register your new GLO SIM ,you have automatically become a GLO yakata user and your 6 months starts ticking. But if you are an old user,here are some few steps on how you can migrate to GLO yakata, Type in *220# and dail it.
A confirmation message should be displayed and to be sure that you've migrated, simply dail #100# to confirm. When you migrate to GLO yakata these are what you stand to enjoy from the offer; on every recharge you make from 100-5000 gives you 22times the recharge on call-wise I.e 100 x 22 = 2200.
You will also get up to 6GB free data everymonth for 6 months
And here is how your GLO account will look like after migrating
You'll have a;
Voice Benefit Main Accounts: Your Airtime Amount.
Bonus Account (Voice): 350% of all your recharge.
A Data Value section: 1750% of your top-up.
1st Recharge of the Month Data Benefit: 50MB for ₦100 recharge and 6.25GB for ₦5000 recharge.
Data Benefit on Subsequent Recharges 50MB on ₦100 airtime top-up and 2.5GB on ₦5000.
How do you check your GLO yakata bonus balance?
To check your bonus balance on the Glo yakata tariff plan, you can simply do this by dailing *127*0#
NB: The duration of this GLO yakata bonus will last for just 7 days but you can extend the duration before it expires by renewing your recharge.