Fidelity Bank Branches in Osun
|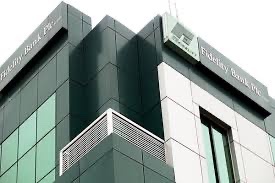 Fidelity bank is one of the leading commercial banks in Nigeria. Fidelity bank was established in 1988 and licensed as a commercial bank with international authorization, by the Central Bank of Nigeria (CBN).
With Mr Ernest Ebi as the CEO of Fidelity Bank, its assets is valued at US$4.2 billion (NGN:1.4 + trillion) as at 2017 and over 240 business offices/ branches and 774 ATMs.
Below are Fidelity bank branches in Osun
Fidelity Bank Plc.
Address: 4, Gbongon-Ibadan Road, Oshogbo, Osun State.