EcoBank Branches in Taraba
|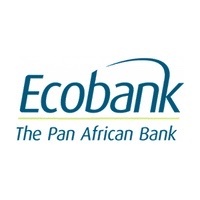 EcoBank is one of the commercial banks in Nigeria with its bank branches spread across the country. EcoBank began operation in 1989 as Universal Bank. EcoBank provides wholesale, retail, corporate, investment and transaction banking services as well as capital markets and investment banking services to its customers.
In 2011 following a merger of EcoBank and Oceanic Bank, EcoBank now has over 600 bank branches spread across Nigeria. With EcoBank headquarters in Lagos, here are EcoBank branches in Taraba
Ecobank Nigeria Plc
Address: 21, Hama Ruwa Way, Jalingo, Taraba State.