NNPC: Functions, Structure and other details
|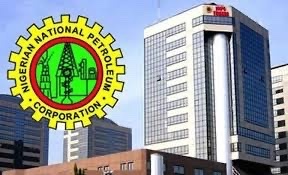 The Nigerian National Petroleum Corporation (NNPC) is a federal government establishment that is responsible for regulating and participating in the Nigerian petroleum industry.
NNPC was established in 1977 following a merger of the Nigerian National Oil Corporation (NNOC) and the Federal Ministry of Mines and Steel. NNPC in conjunction with a number of foreign multinational corporations, which include Royal Dutch Shell, Agip, ExxonMobil, Total S.A and Chevron manages and conduct as well as exploration of petroleum products in Nigeria.
NNPC has its headquarters located at Herbert Macaulay Way, Central Business District Abuja while it has zonal offices in Lagos, Kaduna, Port Harcourt and Warri. NNPC has international office located in located in London.
NNPC business Units
The Nigerian National Petroleum Corporation (NNPC) is dispersed into various business units to ensure a smooth running of operations at NNPC. These business units covers Gas development, petrochemicals, exploration and production, refining, distribution, engineering, gas development, and commercial investments operations at NNPC. Here are Business Units at NNPC
• Petroleum Development Company (NPDC)
• Nigerian Gas and Marketing Company (NGMC)
• Nigerian Gas Processing and Transmission Company (NGPTC)
• Gas and Power Investment Company (GPIC)
• Nigerian Products and Marketing Company (NPMC)
• Nigerian Pipelines and Storage Company (NPSC)
• Nigerian Gas Company (NGC)
• Pipelines and Products Marketing Company (PPMC)
• Integrated Data Services Limited (IDSL)
• National Engineering and Technical Company Limited (NETCO)
• Hydrocarbon Services Nigeria Limited (HYSON)
• Warri Refining and Petrochemical Company Limited (WRPC)
• Kaduna Refining and Petrochemical Company Limited (KRPC)
• Port Harcourt Refining Company Limited (PHRC)
• NNPC Retail Limited
• Duke Oil
Organization/ Structure of NNPC
NNPC organization and structure is comprised of NNPC Board, the Group managing director's office, Seven operational units headed by a chief operating officer (COO). NNPC divisions is headed by the Group General Manager(GGM) while it's subsidiary companies are headed by the Managing Director.
NNPC Autonomous Business Units:
• Upstream Company
• Downstream Company
• Refining Company
• Ventures Company
• Gas & Power Company
NNPC Corporate Services Units:
• Finance and Accounts
• Corporate Services
NNPC Strategic Business & Corporate Services Units:
SBU's/CSU's
SBU's/CSU's
National Petroleum Investment and Management Service
NNPC Trading Company
Crude Oil Marketing Division
Nigerian Petroleum Development Company
Government & Labour Relations
Integrated Data Services Limited
Corporate Secretariat, Legal Division
NNPC Retail Limited
Corporate Social Responsibility
Nigerian Petroleum Marketing Company
Marine Logistics
Nigeria Pipeline & Storage Company
Renewable Energy/Frontiers Exploration
Kaduna Refining & Petrochemicals Company
Group Public Affairs Division
Warri Refining & Petrochemicals Company
Financial Controller
Port Harcourt Refining Company PHRC
Treasury
Gas & Power Investments Company
Liabilities Management
Nigeria Gas Marketing Company
Group Human Resources Division
Nigeria Gas Company
Engineering & Technology
NNPC Properties
Information Technology Division/SAP
NNPC Shipping with NIDAS & NIKORMA as Independent Subsidiaries
NNPC Medical Services
National Engineering & Technical Company
NNPC Leadership Academy
NNPC Oilfield Services
NNPC Capital
NIGAZ (NNPC/GAZPROM JV)
Nigeria LNG Limited NLNG
NNPC Pension Fun
Functions of NNPC
Aside overseeing the petroleum activities in Nigeria, NNPC is tasked with various functions. Here are the functions of NNPC
NNPC is charged with regulating and supervising the oil industry on behalf of the Nigerian Government
To determine and fix the price of products
To govern all activities in the oil production industry
To oversee the development of the oil sector in the production process
To supervise all operations of the Gas production industry
To ensure a regular supply of products
Management of all joint activities between the Nigerian Federal government and foreign corporations
In charge of renewable energy
The NNPC handles business information such as investment opportunities and profits
Serves as a consultancy firm to the Nigerian government and other related industries in issues concerning oil and gas
In charge of the refining sector
In charge of engineering and technology divisions
Engaging in activities to support the development of the local economies in all areas in which the operator operates.
Undertake research in the oil sector
NNPC has sole responsibility for upstream and downstream developments