On January 8th, 2020, A Ukrainian Boeing-737 crashed after take off from Imam Khomeini airport in Tehran at 06:12 local time (02:42 GMT).
According to reports, the plane had 176 passengers on board. On board the airplane were 82 Iranians, 63 Canadians, 11 Ukrainians including all nine crew, 10 Swedes, four Afghans, three Britons and three Germans.
According to official of the airline, there are no chances of finding survivors in the flight PS752 traveling to Kyiv, Ukraine from Tehran, Iran.
This is the first time Ukraine International Airlines plane is involved in a fatal plane crash.
What

caused

the

Ukrain

ian crash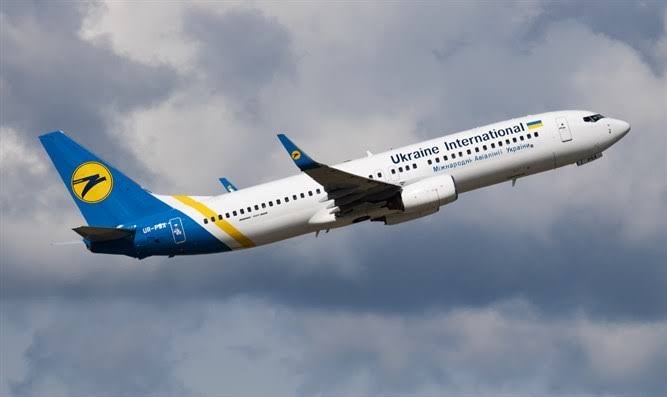 According to a statement by the airline officials, they blamed engine failure for the crash but however took down the statement moments later. It said any comment regarding the cause of the accident prior to a commission's inquiry was not official.
Iranian media blamed technical problems and quoted an aviation who said no emergency had been declared.
Ukrainian President Volodymyr Zelensky in a statement warned against speculation or unchecked theories regarding the catastrophe.
Ukraine Airline have suspended all flights to Tehran following the tragic plane crash.
Aviation Safety Analyst Todd Curtis said the aircraft is new and had no prior fault before the crash.
"The airplane was heavily fragmented which means either there was an intense impact on the ground or something happened in the sky,"
"From all appearances this was an airplane that had been properly cared for and there were no outstanding issues with respect to European authorities or American authorities so at this point there is nothing that points to a particular cause."
he said.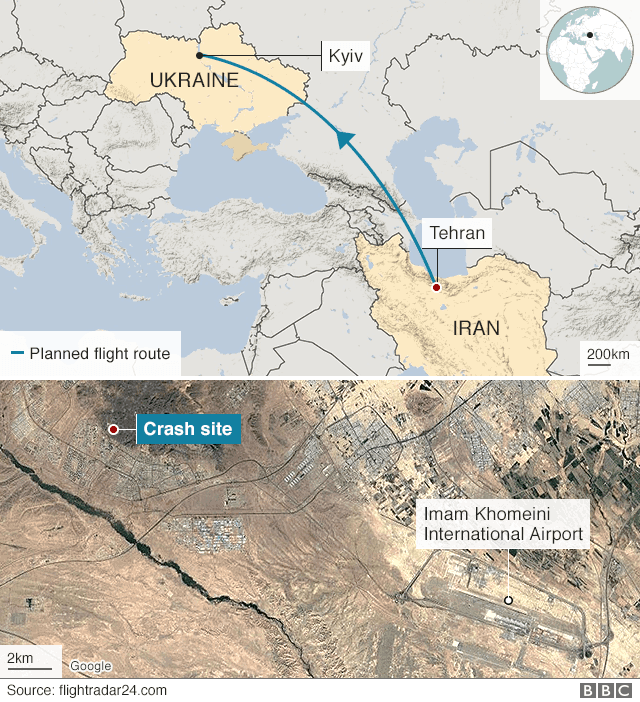 Investigation into the Ukrainian Plane Crash
Iran, Ukraine, United States, and French authorities are to jointly investigate the crash.
"They will start putting together the story of what happened on that airplane… to see if there is something about the condition of the aircraft or the fuel on board that might have led to this," he said.
"And also one cannot discount the possibility that something outside the aircraft, a mid-air collision or some other issue, may have been involved."

Iran admits shooting down Ukrainian Airline
The Iraninan government on Saturday January 11th admitted shooting down the Ukraine International airline that crashed shortly after taking off from Tehran.
According to Iranian officials, Iran military made an unforgiving mistake by accidentally shooting down the Ukrainian jetliner that killed 176 passengers including 82 Iranians on board.
This report is coming days after Iran rejected Western intelligence blaming Tehran for the crash.
The Ukrainian President Volodymyr Zelensky on Saturday January 11th said the Iranian Government must make an official apology and agree to full investigation and compensation, as well as co-operation with Ukraine's investigators.
"Our 45 professionals should have full access and cooperation to establish justice." Zelensky said.
The Iranian President Hassan Rouhani,in a tweet condoled with the families of the Ukraine airline plane crash as well as admitted to the disastrous mistake
The Islamic Republic of Iran deeply regrets this disastrous mistake.

My thoughts and prayers go to all the mourning families. I offer my sincerest condolences. https://t.co/4dkePxupzm

— Hassan Rouhani (@HassanRouhani) January 11, 2020
The Iranian foreign minister, Javad Zarif, wrote: "A sad day. Preliminary conclusions of internal investigation by armed forces: human error at time of crisis caused by US adventurism led to disaster. Our profound regrets, apologies and condolences to our people, to the families of all victims, and to other affected nations."