Biography of Namadi Sambo, Career and Personal life
|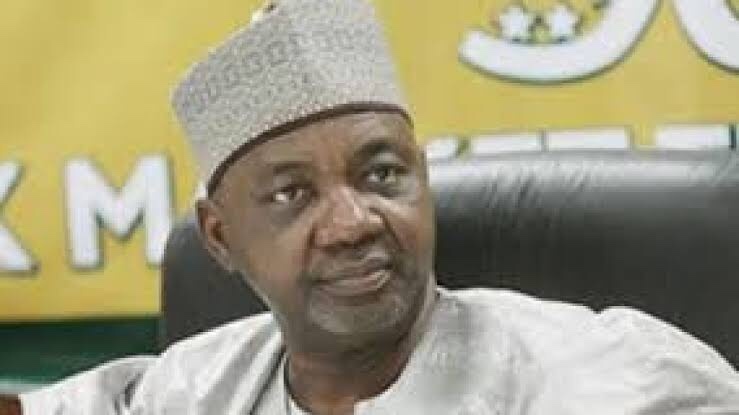 Mohammed Namadi Sambo is a Nigerian, architecture, politician and the former Vice President of Nigeria. He was a former governor of Kaduna state. Namadi Sambo was born on 4th August, 1954 in Zaria, Kaduna State.
Educational background
Namadi Sambo attended his primary education at the Baptist Primary School, Kakuri Kaduna state in the year 1959, he later moved to Kobi Primary School, Bauchi and finally, Towns School, Zaria where he obtained his First School Leaving Certificate (FSLC) After his primary education, Namadi Sambo proceeded to Government Secondary School, Zaria where he obtained West African School Certificate (WASC) in 1971.
In 1972, Namadi Sambo moved to School of Basic Studies at the Ahmadu Bello University, Zaria and later got admission to study Architecture at the Ahmadu Bello University, Zaria. He graduated in 1976 with a Bachealor of Science degree in Architecture (B.Sc,) (Hons)
In 1978, Sambo obtained a Masters Degree in Architecture (M.sc) from the same university. In 1978, Sambo was posted to Oyo State Ministry of Works and Housing for his National Youth Service.
Career
Namadi Sambo worked as a managing director at the Fulani Construction Company at Gombe where he actively participated in the construction of DadinKowa Secondary School, now a Polytechnic, and many other educational institutions and housing projects in the state.
Following the creation of Bauchi State, Namadi Sambo alongside other architects were employed to do some architectural designs for offices and residential quarters of the government officials.
Sambo worked heavily on the design and upgrade of the Yankari Games Reserve Holiday Resort.
He was made responsible for the Bauchi State Urban Development Board for development, control and the production of the Master Plan of Bauchi town and other cities in Bauchi State.
In 1986, Namadi Sambo was appointed the Commissioner of Agriculture in Kaduna State. In 1988 he was reshuffled to the Kaduna State Ministry of Works, Transport and Housing till 1990 when he left the services of the Kaduna State government.
In 1990 Sambo started his own architecture firm Environmental Design Consortium, which later became Coplan Associates. Coplan Associates consulted for the World Bank as well as Federal and State Governments.
In 2006, Namadi Sambo picked up nomination form to run for Kaduna State Governor under the platform of the Peoples Democratic Party (PDP). He won the 2007 gubernatorial election and was sworn in as Kaduna State Governor in May 2007.
As Governor of Kaduna State, Sambo had an 11-point agenda as Governor of Kaduna State that was to focus on empowering the youth and women of the community and to address security for the state.
Following the death of former President Umaru Musa Yar'Adua in 2010, Goodluck Jonathan took over as President and nominated Namadi Sambo for President. The Nigerian Senate confirmed the nomination and Sambo was sworn in as Vice President on 19 May 2010.
In 2015, Jonathan and Sambo lost their second term bid to President Mohammadu Buhari and Yemi Osinbajo of the All Progressive Congress (APC).
Personal life
Namadi Sambo is married to Amina Sambo. Their union is blessed with children