Innoson Biography, Age, Businesses and Net Worth
|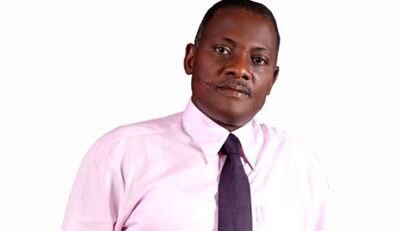 Innoson Profile
| | |
| --- | --- |
| Name | Innoson |
| Real Name | Innocent Ifediaso Chukwuma |
| Age/Date of Birth | 59 years (2020), 1st October, 1961 |
| Occupation | Businessman, industrialist |
| State of Origin | Anambra , Nigeria |
| Net Worth | $1.5 billion |
Speaking of one of Nigerian business icons, the name Innoson comes to mind. His name is Innocent Ifediaso Chukwuma, Innoson is the chairman and founder of Innoson Group of Companies and the CEO of the motor brand, Innoson Vehicle Manufacturing (IVM) which is Nigeria's first indigenous automobile manufacturing company. He was born on 1st October, 1961 in Uru-Umdim, Nnewi, Anambra State, his home town. Read on to know more about him.
Career
After completing his secondary education in 1978, Innoson wanted to further his studies to become an engineer. He however, did not get up to the cut off mark. His elder brother Gabriel, then took him to one Chief Romanus Eze Onwuka aka Rojenny, a motorcycle spare parts dealer and also the founder of the first private stadium in Nigeria, Rojenny Stadium in Oba near Onitsha. He served under Rojenny for a year and then, mastered the act of buying and selling of motorcycle parts.
Innocent later returned to his brother who opened Gabros International to trade in motorcycle parts and gave him the sum of #3,000 to start the business. He was very successful in handling his brother's business.
In 1981, he decided to leave his brother and start his own business. He then founded Innoson Nigeria Limited and traded on Honda motorcycle parts and with time, started importing motorcycles. To make it cheaper for customers to buy. He imported them in parts and assembled them when they arrived in Nigeria.
Today, Innoson Nigeria Limited specializes in manufacturing of motorcycles, tricycles, spare parts and accessories. He also founded Innoson General Tyres and Tubes Co. Ltd which produces motorcycle's tyres and tubes.
In 2002, he founded Innoson Technical & Industrial Co. Ltd under Innoson Group of Companies. This corporation specializes in producing high quality household and industrial plastics, health and safety accessories, storage container, fixture and fittings, electrical components and accessories.
Innoson later established an automobile manufacturing company in Nigeria. According to him, this was because, he found out that so many ventured into motorcycle business and then the government started banning commercial motorcycles in states. In addition, most Nigerians who import cars always get fairly used ones and it was his desire that they drive new cars.
The company, Innoson Vehicle Manufacturing, was incorporated in 2007 and commissioned on the 15th of October, 2010, by the then President of Nigeria, Goodluck Ebele Jonathan. They deal on the production of high capacity city buses, mini and midi buses, pick up trucks, and garbage collecting vehicles. His automobiles have found their way into other African countries as well
Recognition and Awards for Innoson
Justice of Peace by Enugu State Government 2006
Industrialist of the Year by Nigerian Union of Journalist, Enugu State 2006
Meritorious Awards by Nigerian Society of Engineers (NSE) 2008
Award of Excellence, Manufacturers Association of Nigerian (MAN) 2008
Officer of the Order of the Nigeria (OON) 2008
Honorary Doctorate Degree in Business Administration by Enugu State University of Science and Technology 2011
Officer of the Order of the Federal Republic (OFR) 2011
Best Customer by Bank of Industry, 2011
Business Person of the Year by the Sun Publishing Limited 2011
Entrepreneur of the Year by Wesley University of Science and Technology, Akure 2012
Auto Personality of the Year by Guild Motoring Correspondence 2013
Most Innovative Entrepreneur by Vanguard Newspaper 2013
Honorary Doctorate Degree in Business Administration by University of Nigeria 2014
Entrepreneurial Ambassador by Nigeria Arise 2014
Accomplished Contemporary Entrepreneurs' Award by Federal Government 2014
Professor Barth Nnaji Prize for Technology at Igbo Awards 2017
Honorary Life Vice President of Nigerian Association of Chambers of Commerce, Industry, Mines and Agriculture (NACCIMA)
Most Outstanding Indigenous Entrepreneur in the Manufacturing Sector by Enugu Chamber of Commerce, Industry, Mines and Agriculture (ECCIMA)
Innoson Net Worth
Innoson is estimated to worth about $1.5 billion.