How do Snakes get into the Toilet
|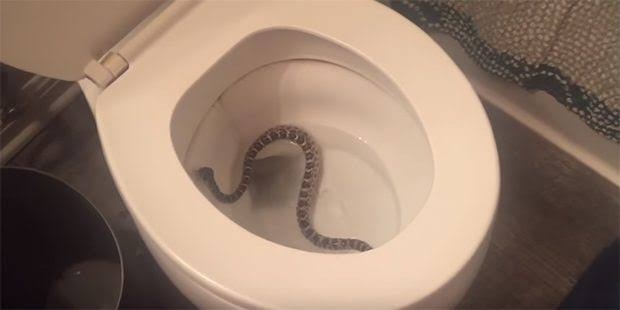 There have been several questions on how snakes enter the toilet after the death of Lance Corporal Bercy Ogah, a woman who died of snake bite at Air Force Base in Abuja. While many ponder on how to prevent snake bites in toilets others ponder on how snakes enter the toilet.
How Snakes Enter the Toilet
There are a few ways snake can enter your toilet the toilet openings. A water system toilet bowl has three openings;
Rim Holes: The openings around the edge through which water from the tank flows down the sides of the bowl.
Jet hole: An opening near the bottom of some toilet bowls to increase the pressure of the flush and help decrease the chance of clogging
Spud Hole: The Spud hole serves as a connection between the toilet bowl and the flusher.
Read Also: What is Mkpuru Mmiri
Snakes can enter the toilet through
Broken Sewer pipes
opened windows
Broken ceilings
doors
opening in the sewer to your toilet like big crack on the cover slab (especially for those living in bungalows or ground floor)
How to Prevent Snakes from Entering your Toilets
To prevent snakes from entering your toilets,
Repair and patch up broken holes and pipes in your sewer
Use mesh or wire covering to block pipes, drains and any openings in your toilet.
Always close windows and doors to your toilets (preferably use window and door nets to allow ventilation)
Clear the bushes around your houses and burn them
Disinfect your environments to prevent rodents like rats.
Inspect your toilets before use; preferably make sure there is light when going to your toilet at night.