Lady undergoes successful Surgery for the removal of Ovarian Tumor in Imo State
|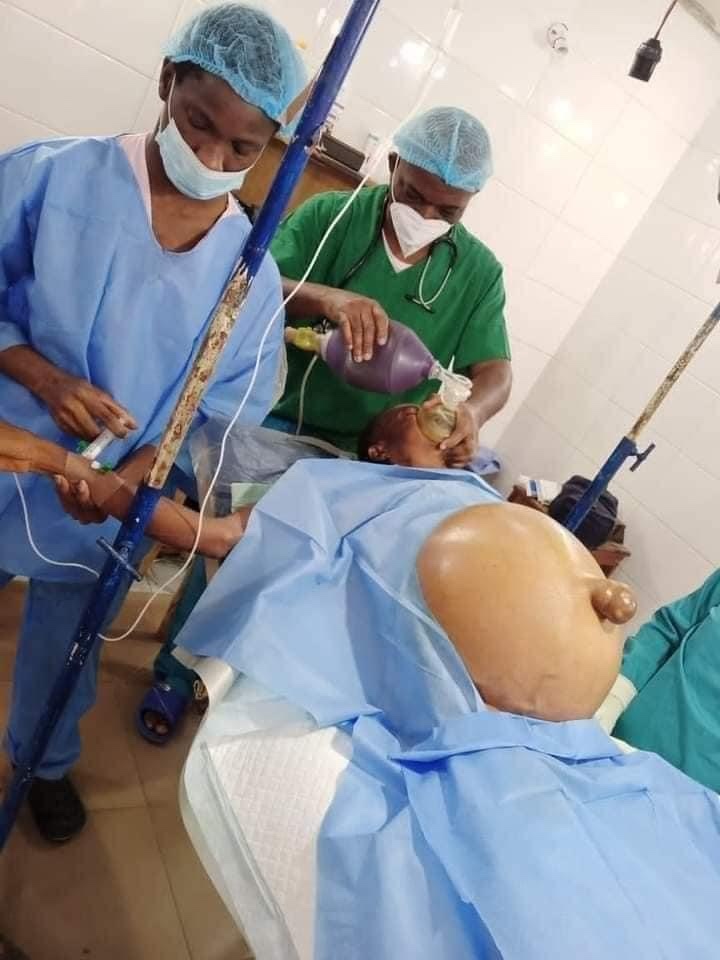 The surgical operation of Ms. Chinasa Nwachukwu, who suffered from an OVARIAN TUMOR, which was done by a team of professional Doctors, was very successful.
In an operation that lasted over six (6) hours, by the medical team, led by Doctor Mazi Ejikem, came out of the theatre room with a cheering news.
Ms. Chinasa is very stable and recovering so well from the major surgery.
According to one of the Doctors that performed the surgery, her case was highly complicated, hence, she had to be handled with utmost care because of her sugar and BP levels.