AYC meets Gogan Chairman Chief Felix Idiga, Seek Direction for 2023. Demand him to join presidential race.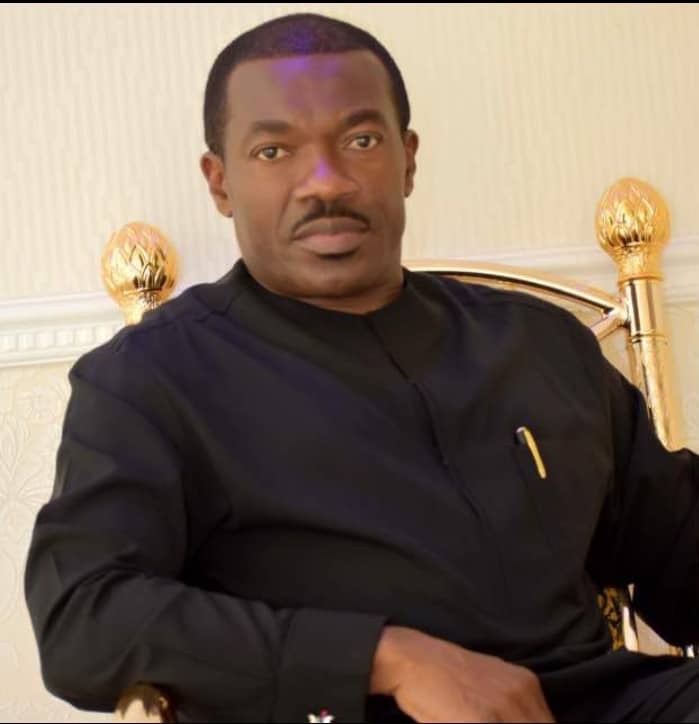 Addressing Journalist in Abuja, The President who is also the leader of the delegation of the most virile Youth organization in Northern Nigeria cutting across the 19 Northern States and the FCT, Ambassador Dogo Shagari commend the Gogan Chairman Chief Felix Idiga for his humility and steadfastness in ensuring the victory of President Muhammadu Buhari in 2019.
Shagari Said the effort of chief Felix in birthing Gogan made up of patriotic Nigerians who are committed to entrenching the culture of hate for corruption and adherence to democratic echoes in our national life should be commended and encouraged by all well meaning Nigerians.
Shagari said considering the antecedent and exceptional track record of chief Felix,
he is the most eminently qualified to Lead Nigeria to the promise Land.
Shagari said "We have consequently critically assessed the eminent Nigerians that have indicated their interest to contest for the office of the President of the Federal Republic of Nigeria and demand that Cheif Felix Idiga should Join the presidential race. He deserves to succeed President Buhari and for good reasons. Cheif Felix Idiga straddles the age divide as he is between those that are considered too old for the job or too young and inexplicably inexperienced. At his age he is easily the connection between the youth and the older generation.
Shagari said" I have been in contact with different youth groups across the Country as at today 40 million young Nigerians have unanimously agreed to donate the sum of One thousand Naira [1,000] each to purchase the nomination and expression of interest form for Chief Felix Idiga and they'll continue from there.
Shagari added that Chief Felix Idiga is a detribalized Nigerian that knows no religion or enthnicity for him it's neither east, west or South nor north but one byNigeria. Shagari Said as the Country prepares for the 2023 general election, The Candidacy of Chief Felix Idiga is the usright tonic needed to consolidate on our democratic journey towards the country of our dream.
Shagari said " We the youth in the 19 Northern States and the FCT have pitch tent with Chief Felix Idiga because he has demonstrated the capacity of astute leadership in Gogan, Chief Felix will end insecurity decisively, allocate funding to education, reduce youth unemployment, Improve the economy and his presidency would build institutions that promote sustainable global best standards and integrity in the economic, political, social and other policy spheres for Nigeria's development