Otisi Ebitu Ukiwe: It's About Time By Peter Agba Kalu
|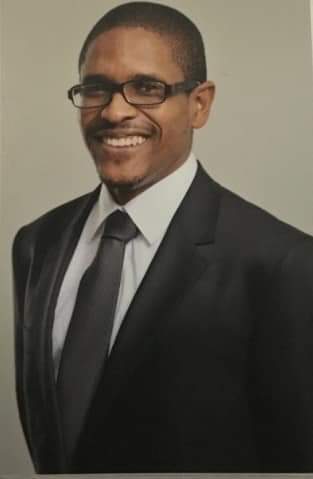 There's a burden most children of super great men always lived with, living behind the shadow of their fathers. Always been introduced as the son of this and that without really knowing the quality they are made of or the content of their characters. That was the burden that forced our great leader evergreen in our memory Chief Emeka Odinegwu Ojukwu the great Ikemba of Nnewi to do the unthinkable, by abandoning the business of his father Philip Ojukwu, who was the richest man in Africa then to join the Nigerian Army.
To the world then he rebelled, but to Ojukwu duty called. There was a burden to serve, he was born being naturally oriented to service. Service to humanity and service to his people. And selfless service he rendered to his people until his last days here. I remember when I compiled quotes from Ojukwu and l took to him to endorse, l was expecting some difficulties, but like a father, in queens English Odimegwu Ojukwu told me that he can do anything once it's going to enhance the progress of an Igbo person.
Pardon me l digress.
I digress intentionally because l want to being out something beautiful about a leader that's going to go to any length to empower his people. I digress because l want to introduce to you another beautiful heart that is confronted with the same circumstances that our leader Emeka Odimegwu Ojukwu was faced with. Faced with the burden of always been seen in his father's shadow this dynamic and highly energetic young lion has finally taken the bold and radical step Ojukwu took to step out of his father's shadow.
To some of you that knows little about him, this might sound like his first attempt in taking that path. But for us who grew up studying him this has always been him. Otisi Ebitu Ukiwe the son of Comdr. Ebitu Ukwie has always been a man of his own. The only shadow of his father he has pursuing him around is his father's straightforwardness, honesty in service, people-oriented in service, and love for his people. Ebitu Ukwie if you remember was the Nigerian No. 2 man to General Babangida who stood firm and insisted that Nigerian membership in the Organization of Islamic Council was not discussed at the Supreme Council therefore Nigeria wasn't a member. For standing firm and standing out for his people, he lost his job.
These are the quality of leaders we're lacking today.
When children and relations of politicians who have looted our wealth steps out to continue from where their families stopped, we should reject them. We should not just stop at rejecting them, we should throw them stones. But when children of Ojukwu, Micheal Okpara, Alex Ekwueme, Sam Mbakwe, Akanu Ibiam and Ebitu Ukwie step out to serve we should step all out and welcome them with all our hearts. Because a leopard cannot give birth to a dog. These are leaders who defended us, never looted our funds, and sacrificed their very position for our own good.
Our greatest bane today as leaders are the lack of honest, focused, and visionary leaders. We have cried a lot about that and it's about time such leaders started stepping out. Otisi Ebitu Ukwie has the dynamic to drive ADC in Abia State. Since l know him he has always wanted me to see him as him not as the soon of a former Vice President of Nigeria. Perhaps why you have not heard about him is because he does not lavish funds in parties, wine and women. Like his father, he has been a cure conservative who stepped out to struggle and build a life of his own. That's where he does not only have the discipline of his father, he equally has the prudence of Peter Obi. So, when he tells you that he's coming to challenge the powers that be in Abia and liberate the state from many years of bondage, believe him because he has the political character to so do.
ADC should give their gubernatorial ticket to him and combining with the fearless dynamism of Agu Ubeku Obinna Don Norman they will set Abia State on fire on the path of liberation. Never Say Never.