Young Benue Woman With Five Children Becomes Pregnant Again Despite Using Condom
|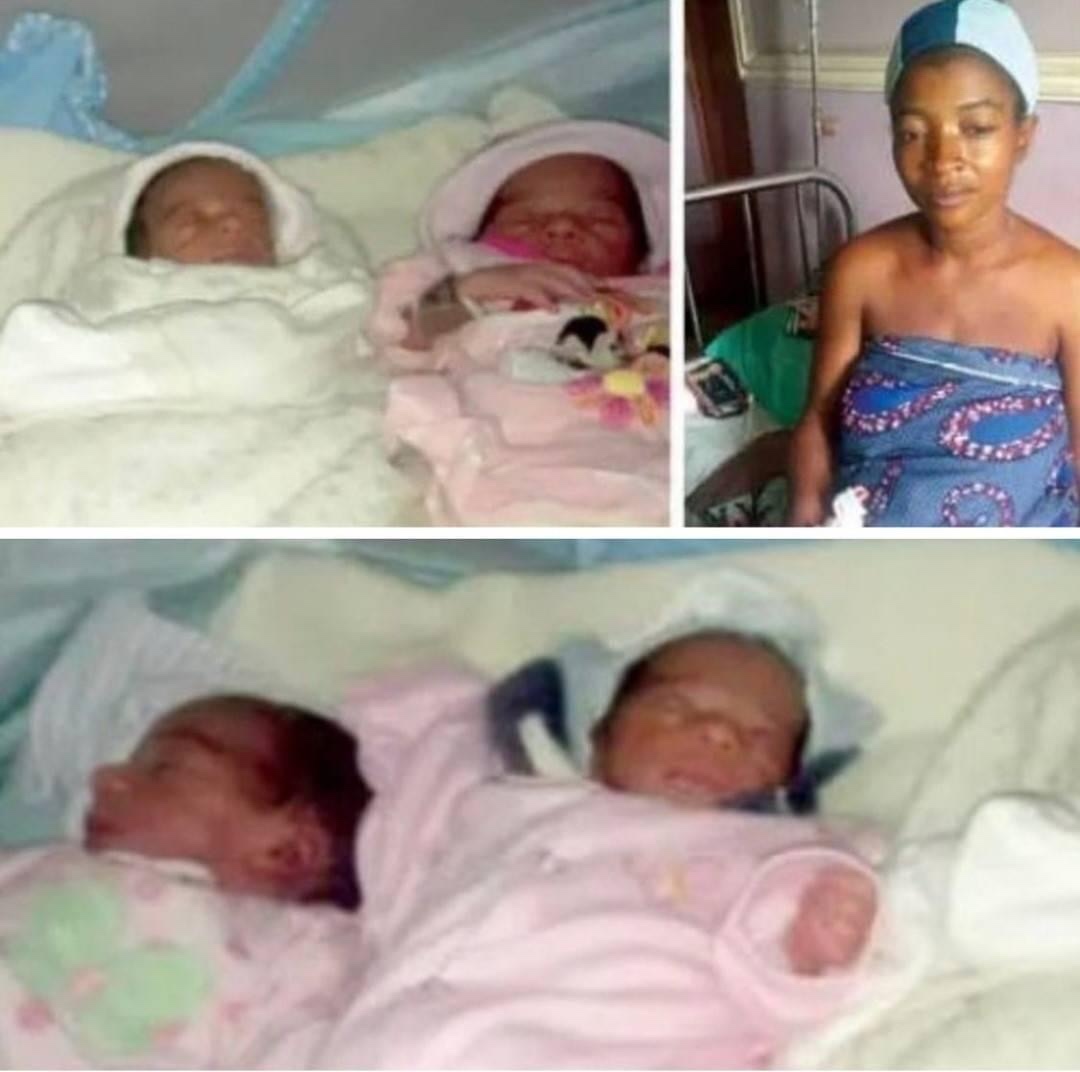 A couple who used contraceptives to avoid having more children in addition to their five kids has welcomed quadruplets.
Mr and Mrs Christopher Agbo, who live at Sabon-Tasha, Gwagwa, an Abuja suburb, welcomed quadruplets last Thursday, May 26, at a private clinic in Kubwa, Abuja.
Mr Agbo, who hails from Ado LGA Benue State, said that having been blessed with five children, he and his wife, Mercy, decided to stop having more children.
His wife then started family planning and was placed on contraceptives.
Mr Agbo said his wife had an implant contraception surgery at a local health centre where they lived. They also supplemented with drugs from a pharmacy.
Despite their best efforts, the wife conceived and gave birth to four babies at once.