THE GUILD OF PROFESSIONAL BLOGGERS OF NIGERIA OF NIGERIA (GPBN) FROWNS AT THE PROVOKING AND DANGEROUS TRENDS OF SOME SKITS
|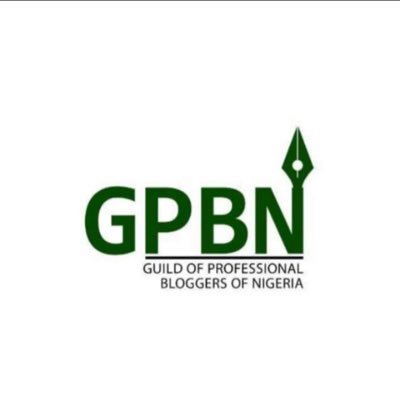 The Guild, an umbrella body of bloggers in Nigeria has noticed with dismay the fast rising trend of skits that are dangerous to the victims and even the makers.
Skits have become a major part of the social media space and many have been a source of joy to the society as they have been creatively used to educate, enlighten, entertain and even empower many people in the society.
Mindful that as there are many players in the skit making industry, which is largely unregulated with many creators having little or no training at all, there is a high likelihood that many creators will be crossing the threshold of what is right, safe, and decorus to creating skits that assault the sensitivity, sensibilities of the victims and public while also in many cases also undermine the safety of the victims and the public.
GPBN as a responsible body calls on all skit and content creators to as a matter of urgency initiate and implement a self censorship so that the same public they 'work' for won't turn around to 'work' against them or for the government to frown on them with the attendant consequences of criminalization of such activities, arrests and arraignments of skit and content creators.
The Guild uses this medium to appreciate the efforts of all skit and content creators who have been doing well in their endeavor and urges those fall short in their operations and delivery to get the necessary trainings to upgrade their craft so as not to bring bad name to others.
Long live skit and content creators.
Long live the GPBN.
Long live Nigeria.
Signed
Adrian Egonu.
President.
Femi Adeoya.
Secretary.