NANCY ISIME BIOGRAPHY, AGE, EDUCATION, MOVIES, NET WORTH AND CONTROVERSY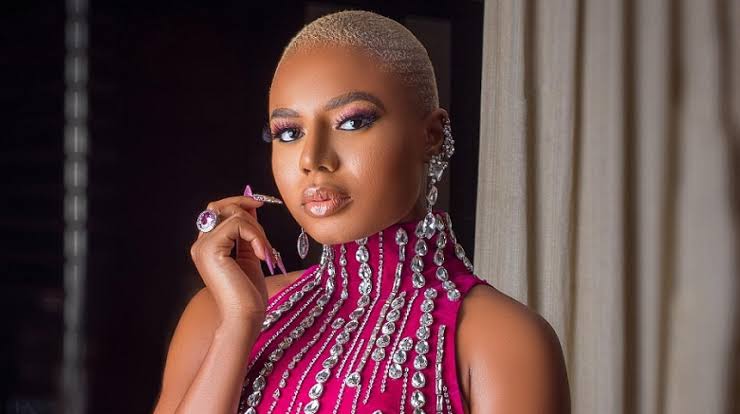 Famous TV host and model Nancy Isime is one of the pretty faces and personalities Nigeria is blessed with. Nancy Isime is a lady of numerous parts as she is a Nigerian Media Personality, Model and Actress. She is from the Esan tribe in Edo State, Nigeria and was born on the 17th of December, 1991.
1. Nancy Isime Profile
2. Educational Background
3. Career and Movies
4. Instagram Handle
5. Personal Life
6. Nancy Isime Net worth
NANCY ISIME PROFILE
| | |
| --- | --- |
| Name | Nancy Isime |
| Real Name | Nancy Isime |
| Date of Birth | 17 December 1991 |
| Age | 31 years |
| State of Origin | Edo State |
| Tribe | Esan Tribe |
| Religion | Christian |
| Occupation | Actress, Model, Media Personality and Host |
| Marital Status | Single |
| Net Worth | $1.5 million |
EDUCATIONAL BACKGROUND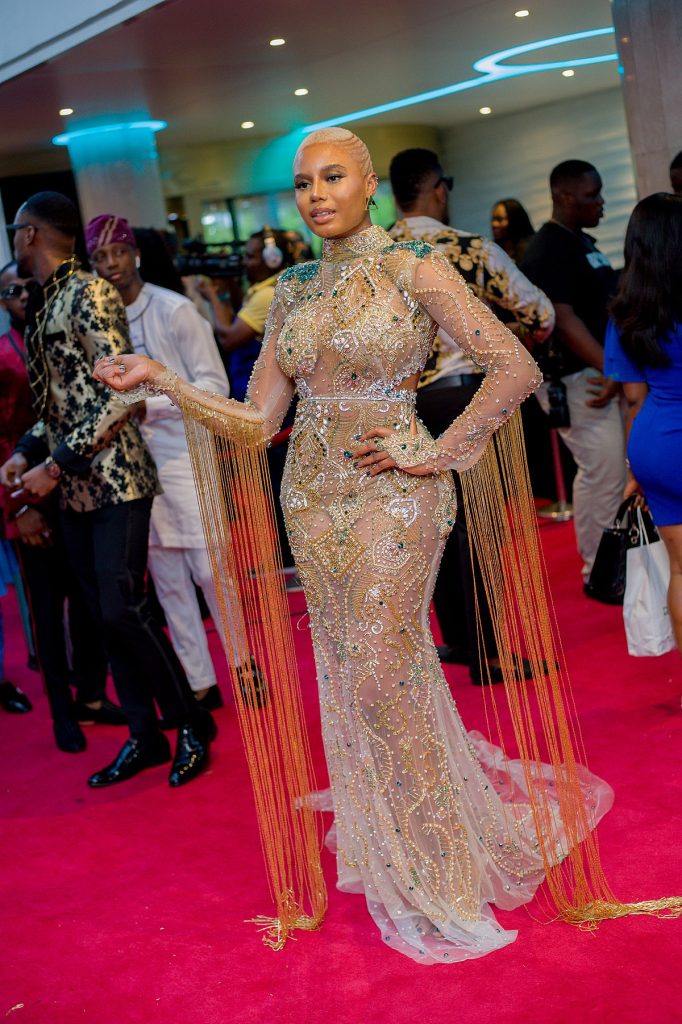 Nancy Isime grew up in Lagos, where she had her primary and junior secondary education. Nancy Isimi left Lagos for Benin to proceed with her education. She first enrolled in a six-month Basic Course at the prestigious University of Port Harcourt. After which, she went to the University of Lagos, where she obtained a Degree in Social Work. Nancy Isime spoke about her love for Social Work; she said: "it enables me to be there for humanity, to be able to give and just help people in general."
CAREER AND MOVIES
The beautiful Actress's acting career began in 2011 with the TV drama Echoes. Her first time on stage had her nervous, as she even struggled to speak English correctly. Nancy Isime has worked with big names in the movie industry, including John Njamah and Gibson; talking about her modeling career, Nancy Isime said in an interview with The Nation, "It is all about the ability always to try and to keep coming back until you get your big break. In Nigeria, modeling is not as it is in the western countries, where you get your big break, and that is it. Here, you can get your big break and still go back down, so you must get your big break and continue to work hard and continue to come back for more".
Nancy Isime has worked with top personalities as she has worked for the likes of "House of Marie," "Ade Bakere," "Adebayo Jones," and "Zizi Cardow," "Shakara Couture," "Konga Online" and others. She won the Miss Valentine International beauty pageant in 2009. Nancy Isime also came second in the Miss Telecoms Nigeria beauty contest. She is also the presenter of The Voice Nigeria 2021.
In 2019, Isime launched her TV show called The Nancy Isime Show. In 2020, she co-hosted The Headies award with Bovi. In 2022, she starred in the Netflix original series Blood Sisters playing the lead role of Kemi, produced by Ebonylife TV studio, which Mo Abudu owns. And Presently, she features in a Netflix series Shanty Town (2023), created by Xavier Ighorodje and Chichi Nworah, among other notable shows and films she has featured in. Some of Nancy Isime movies are:
Hex (2015)
Tales of Eve (2015)
On the Real (2016)
A Trip to Jamaica (2016)
Hire a Man (2017)
Finding C.H.R.I.S (2017)
TheSurrogate (2017)
Treachery (2017)
Johnny Just Come (2018)
Liars and Pretenders (2018)
My Name is Ivy (2018)
Sideways (2018)
Disguise (2018)
Merry Men: The Real Yoruba Demons
Merry Men 2 (2019)
Levi (2019)
Living in Bondage: Breaking Free (2019)
Kambili: The Whole 30 Yards (2020)
The Razz Guy (2021)
Superstar (2021)
Blood Sisters (2022)
The Set Up 2. (2022)
Obara'm (2022)
Shanty Town (2023)
Nancy Isime has received notable awards and nominations. These include
The 2016: City People Entertainment Awards as the Best VJ of the Year.
2016: Nigerian Broadcasters Merit Awards as the Sexiest On Air Personality (female).
2017: The Future Awards as the Best On Air Personality (Visual).
2018: Nominated for Best of Nollywood Awards as the Best Actress in a Lead Role – English.
2018: City People Movie Awards as the Most Promising Actress (English) and Best Supporting Actress (English).
2019: Best of Nollywood Awards as the Best Kiss in a Movie.
2019: Nominated Best of Nollywood Awards as Best Actress in a Lead role –English.
2021: Nominated Net Honors as the Most Popular Media Personality (female).
2021: Nominated Net Honors as the Most Searched Media Personality.
INSTAGRAM AND TWITTER HANDLE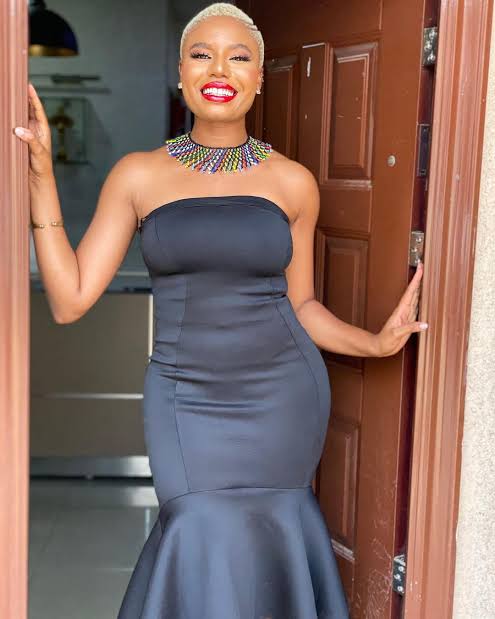 Twitter: Nancy.E. Isime (@nancyisime) Instagram: @nancyisimeofficial
PERSONAL LIFE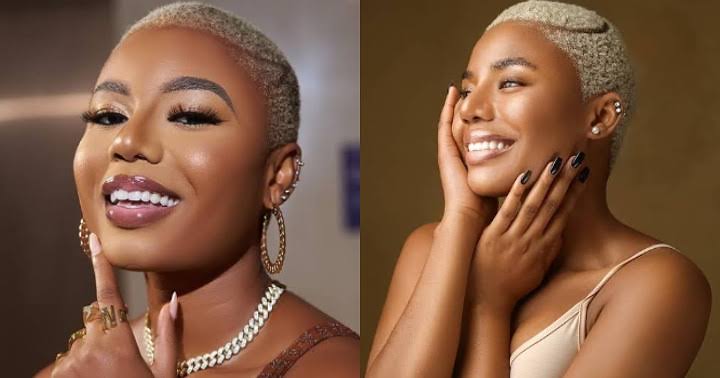 Nancy is from a family of four, her parents are Mr. and Mrs. Isime. Isime's mum died when she was five years old, she has a brother and a sister. Nancy Isime allegedly broke up with Chinedu Petit, the owner of the Circa Lounge in Lagos and her longtime partner.
According to rumors, the actress ended her romance with Chinedu after meeting a wealthy man. Over the years, Nancy has been rumored to have been in relationships with different celebrities from Zubby Michael to Reminisce.
CONTROVERSIES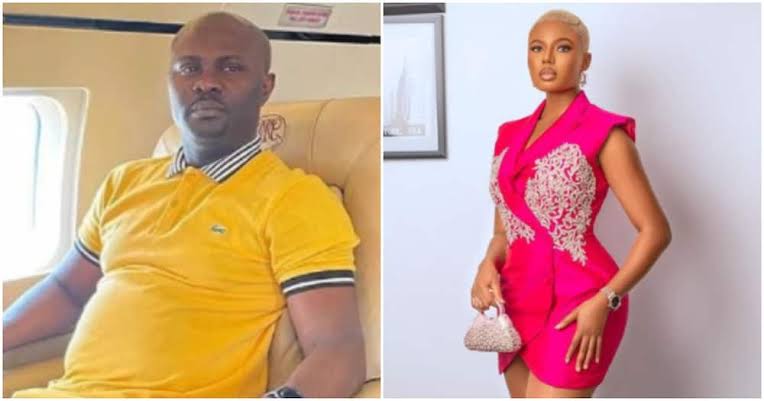 A controversial blog, GistLover, alleged that the actress went on a trip to Istanbul, sponsored by her 'sugar daddy,' identified as Michael. And she is fond of sleeping with wealthy married men for money. Reacting to the allegation, Nancy, in an Instagram post said she knew the 'breaking news' was coming because there has been so much positive news about her, and not everyone likes it. The movie star, who is also a fitness enthusiast, sparked reactions after sharing photos and videos from her gym session, revealing her massive backside; people claim she had gone under the knife several times, and her shape was not gotten from keeping fit as claimed.
NANCY ISIME NET WORTH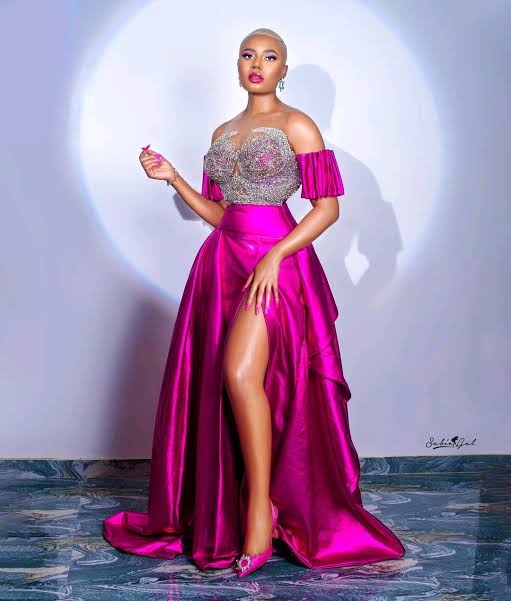 For her involvement in multiple careers, Nancy Isime has an estimated net worth of $1.5 million.