RABIU KWANKWASO BIOGRAPHY, AGE, EDUCATION, CAREER AND NET WORTH
|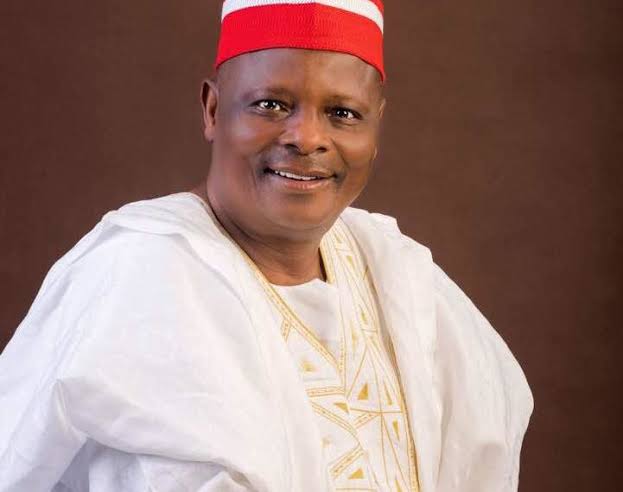 Rabiu Kwankwaso is a Nigerian politician who was the Governor of Kano state from 1999 to 2003 and from 2011 to 2015. After he lost his re-election in 2003, he was appointed the first Minister of Defence of the Fourth Republic with no prior military background from 2003 to 2007, under the administration of former President Olusegun Obasanjo. He was later elected to the Senate in 2015, serving one term under the platform of the All Progressives Congress (APC) representing the Kano Central Senatorial District. He was born on October 21st, 1956, to a Sunni Fulani Family of the Genawa Fulani Clan. in Kwankwaso, a village in Madobi LGA of Kano State.
1.Rabiu Kwankwaso Profile
2. Educational Background
3. Career
4. Controversies
5. Rabiu Kwankwaso Twitter Handle
6. Personal life
7. Rabiu Kwankwaso Net Worth
RABIU KWANKWASO PROFILE
| | |
| --- | --- |
| Name | Rabiu Kwankwaso |
| Real Name | Rabiu Musa Kwankwaso |
| Date of Birth | October 21st 1956 |
| Age | 66 years (2023) |
| State of Origin | Kano State |
| Nationality | Nigerian |
| Religion | Muslim |
| Tribe | Hausa |
| Occupation | Politician, Engineer, and Civil Servant. |
| Political Party | New Nigeria Peoples Party (NNPP) |
| Marital Status | Married |
| Wife | Salamatu Rabiu Musa |
| Children | 8 Children |
| Known for | Former Governor |
| Net Worth | $950 million |
| Copied from | contents101.com |
EDUCATIONAL BACKGROUND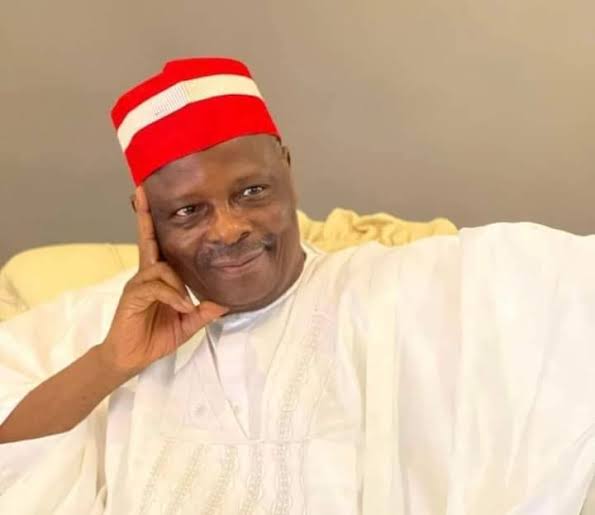 He attended Kwankwaso Primary School, Gwarzo Boarding Senior Primary School, Wudil Craft School, and Kano Technical College before proceeding to Kaduna Polytechnic, where he did his National and Higher National iplomas. Kwankwaso was an active student leader during his school days and was an elected official of the Kano State Students Association. He also attended postgraduate studies in the United Kingdom from 1982 to 1983 at the Middlesex Polytechnic; and the Loughborough University of Technology in London, where he received a master's degree in water engineering in 1985. He also got his Ph.D. in water engineering at Sharda University India in 2022.
CAREER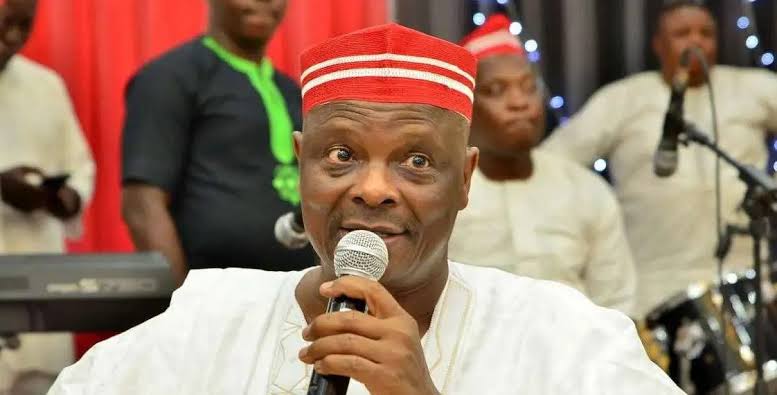 In 1975 Kwankwaso began working for the Government of Kano State at the Kano State Water Resources and Engineering Construction Agency. After seventeen years of service in which he held many positions, he was named the company's Chief Water Engineer. Kwankwaso first ran for office in 1992 on the Social Democratic Party's ticket (SDP). After joining the SDP, he aligned himself with General Shehu Yar'adua's People's Front. Kwankwaso was first elected to represent the Madobi Federal Constituency in the House of Representatives in 1992. After that, he became nationally prominent after being elected House Deputy Speaker. Kwankwaso, a supporter of Yar'adua's People's Democratic Movement, was chosen as a delegate from Kano to the 1995 Constitutional Conference. Later, he participated in General Sani Abacha's political transition program by joining the Democratic Party of Nigeria (DPN). In 1998, Kwankwaso ran for office in Kano as a member of the PDP on the platform of the People's Democratic Movement, which Mallam Musa Gwadabe chaired.
Kwankwaso was elected for his first term as the governor of Kano State from 29 May 1999 to 29 May 2003. His first tenure as the governor of Kano State was very eventful because several other groups opposed his high-handed governorship and his attempt at supporting Yoruba President Olusegun Obasanjo. After he lost his re-election in 2003, he was appointed the Minister of Defence by former President Olusegun Obasanjo. He was re-elected as the governor in 2011, and in 2015, he was elected as Senato,r representing Kano Central on the platform of APC. In 2015, Kwankwaso unsuccessfully contested the presidential primary nomination on the platform of APC but lost to Buhari. In 2018, he returned to PDP and contested the presidential primaries losing out to Atiku Abubakar. He remained in the PDP until May 30, when he moved to the New Nigeria Peoples Party (NNPP).On June 8, Kwankwaso emerged as the presidential candidate of the NNPP for the 2023 general elections.
CONTROVERSIES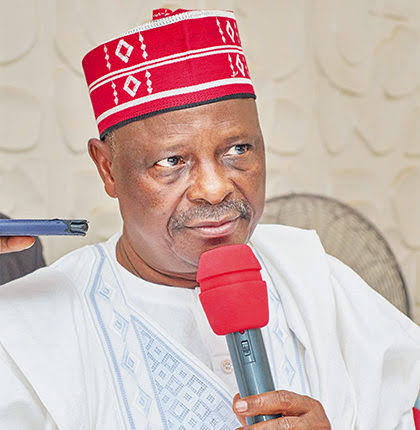 The Kano State Pension and Gratuity Law of 2007 was allegedly broken by Kwankwaso just before he departed from office earlier that year, according to a petition submitted in 2015 to the Economic and Financial Crimes Commission. The group claims that Kwankwaso instructed pension transfers to be spent on housing development but that he instead interfered in a housing project to assign homes to his colleagues. EFCC's investigation into Kwankwaso's suspected theft of N10 billion pension funds while serving as governor of Kano State was halted on July 2, 2015, by Justice Mohammed Yahaya of the Kano High Court. But on July 16, 2015, the same judge in the Kano High Court reversed his earlier decision and gave the EFCC a ruling allowing it to look into Kwankwaso's case, make an arrest, and bring charges against him. Kwankwaso was cited by Justice Muhammed Yahaya and fined N50,000 for "time-wasting." The EFCC denied and dismissed accusations that Kwankwaso was the subject of ongoing corruption investigations and prosecutions later in 2016. Kwankwaso himschim categorically and rejected any claim of corruption claimant him, calling them political blackmail, malicious, and inaccurate, and supported by his adversaries and political competitors to damage his name. Through his attorney, Kwankwaso brought a claim in court for compensation for ruining his reputation.
RABIU KWANKWASO TWITTER AND INSTAGRAM HANDLE
He is very active on social media platforms, especially Twitter, with over 207,000 followers. Twitter: @KwankwasoRM Instagram: kwankwasorm
PERSONAL LIFE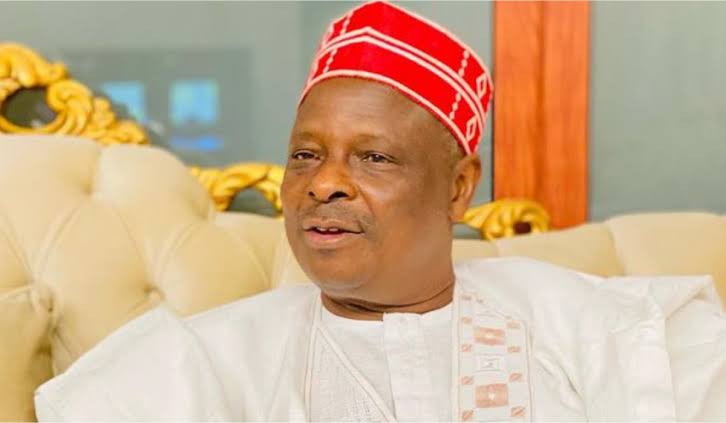 Rabiu Kwankwaso is happily married. In 1999, he divorced his first wife and married another woman. He has eight children from both his first and his new wife. He has a son-in-law named Abba Kabir Yusuf, who is married to his daughter A'isha Kwankwaso.
RABIU KWANKWASO NET WORTH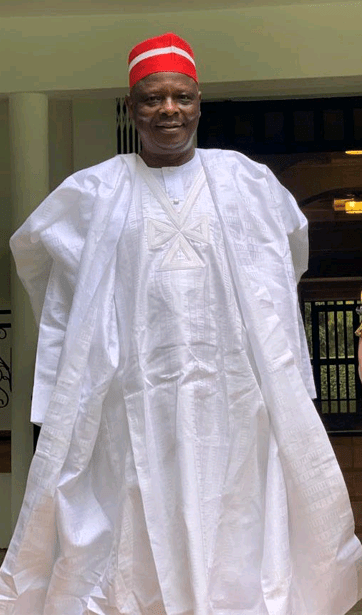 Rabiu Kwankwaso has an estimated net worth of $950 million.