Marc Anthony Biography 2023
Marc Anthony Biography 2023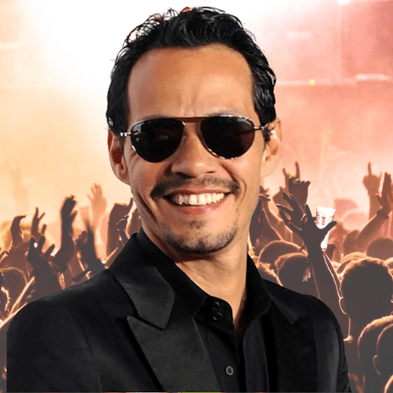 Marc Anthony (Marc Anthony Biography 2023)
(Marco Antonio Muñiz; New York, 1969) Puerto Rican singer and actor, one of the most successful performers within the salsa musical genre.

Marco Antonio Muñiz grew up among the diverse rhythms that flood the New York metropolis, especially rock and rhythm & blues, and from a very young age he began to sing in clubs and nightclubs, where he soon became popular. Later he was part of the choir of the Latin Rascals ensemble.
Latin Rascals producer Louie Vega noticed him and called him to record several albums for Atlantic Records, one of which, Rebel , achieved some success on the disco charts.
In 1992 his compatriot Tito Puente took him as the opening act for a concert at Madison Square Garden, although the real launch of his career came the following year, with the recording of a song by Juan Gabriel in a salsa version that caused such an impact in circles. musicals in New York who was immediately asked to perform on television and concert offers began to rain down on him.
From then on, Marc Anthony became the new "king of salsa", as described by the New York Times, a fact ratified by his leadership in the genre's sales charts throughout the 1990s, as well as by the tremendous fame that he has enjoyed among the Hispanic public throughout America, including the United States; In this country, where he also has many followers among the Anglo-Saxon public, he became a mass musical phenomenon comparable to the one his compatriots Ricky Martin or Chayanne later had .
Parallel to his musical career, he began another as an actor, in which his roles in the feature films Bringing out the Dead , by Martin Scorsese; Big Night , by Stanley Tucci; Hackers and The Capeman , a Broadway musical directed by singer/songwriter Paul Simon, a former member of the celebrated duo Simon & Garfunkel . He also performed the main theme for the soundtrack of La máscara del zorro (1998), a film starring Antonio Banderas .
In 1998 he published a third salsa album, Contra la corriente , for many the best of his career, which received that year's Grammy for best Latino-Tropical album. In September 1999 his album Marc Anthony was released, an album that marked a new stage in his musical career, since he went from salsa to a more pop style, with songs in English and the intention of conquering the difficult market. anglo saxon
The first single song, I need to know , became a real bombshell that made it appear at the top of the North American charts: for eleven weeks it remained in the Billboard Top 10, and eight more weeks in the Top 40; In addition, the Spanish version of said theme, titled Dímelo , won the Grammy Award for the best Latin song of the year and was number one on the Billboard Latin list. The second single, You sang to me , repeated the success of the previous one and contributed to the total sale of more than two million copies of the album.

In the year 2000, a compilation with his best salsa songs was released, called Desde el principio . Anthony went on an extensive tour that took him to the United States (with a tremendous concert at Madison Square Garden, the stage that saw him succeed for the first time), Canada and Central America. Apart from his artistic facet, Marc Anthony has also stood out for his charitable work in favor of the victims of Hurricane George, for which he established a foundation that bears his name.
how many children does Marc Anthony have
Marc Anthony has 5 children.
Marc Anthony now
Marc Anthony is an active musician and performer.
where is marc anthony parents from (Marc Anthony Biography 2023)
Marc Anthony's parents are from Puerto Rico.
why is Marc Anthony famous (Marc Anthony Biography 2023)
Marc Anthony is famous as a Puerto Rican singer, songwriter, actor and record producer. He is considered one of the most successful Latin music artists and has won several Grammy Awards. He is also known for his acting roles in films and on television.
is Marc Anthony hispanic
Yes, Marc Anthony is Hispanic, specifically of Puerto Rican descent.
where did Marc Anthony go to school
Marc Anthony went to Kean College in Union, New Jersey.
Marc Anthony children's mothers
Marc Anthony has 5 children with 3 different women:
Arianna Muñiz (born 1994) with former partner Debbie Rosado
Cristian Marcus Muñiz (born 2001) with former wife, former Miss Universe Dayanara Torres
Ryan Adrian Muñiz (born 2004) with former wife Dayanara Torres
Emme Maribel Muñiz and Maximilian David Muñiz (born 2008) with former wife, actress Jennifer Lopez.