Chimaroke Nnamani Biography, Age, Education, Career, Controversies, And Net Worth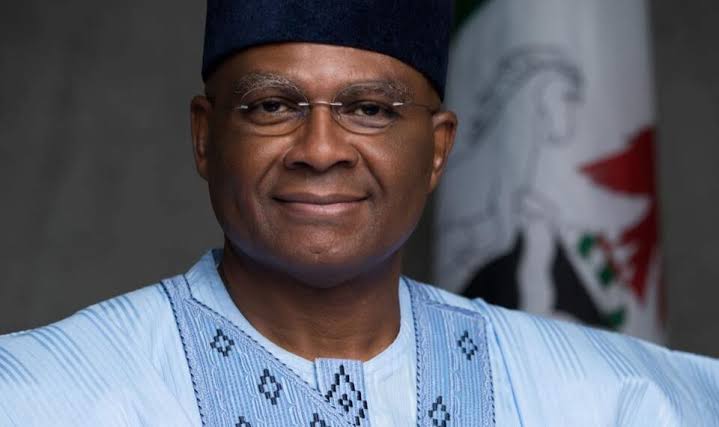 Chimaroke Nnamani is a Nigerian Medical Doctor and Politician from Enugu State born on 30th May 1960. He was elected Governor of Enugu State in the 1999 Enugu State gubernatorial election from 1999 to 2007. He subsequently served as a People's Democratic Party (PDP) Senator for Enugu East Senatorial District from 2007 to 2011 and was re-elected in 2019. He was married to Nnenna Agnes Nnamani who died in 2015.
1. Chimaroke Nnamani Profile
2. Educational Background
3. Career
4. Controversies
5. Chimaroke Nnamani Social Media Handles
6. Personal life
7. Chimaroke Nnamani Net Worth
Chimaroke Nnamani Profile
| | |
| --- | --- |
| Name | Chimaroke Nnamani |
| Real Name | Chimaroke Ogbonnia Nnamani |
| Date of Birth | 30th May 1960 |
| Age | 63 years |
| State of Origin | Enugu State |
| Tribe | Igbo |
| Nationality | Nigerian |
| Politician Party | People's Democratic Party (PDP) |
| Wife | Nnenna Agnes Nnamani (Late) |
| Occupation | Medical Doctor and Politician |
| Religion | Christian |
| Net Worth | $45 million |
| Copied from | contents101.com |
Educational Background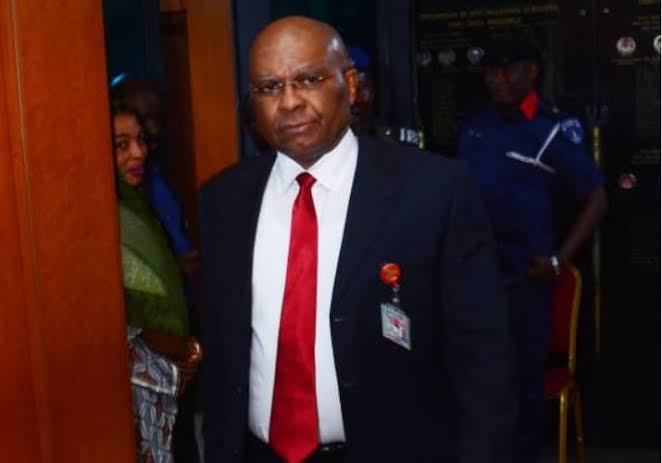 Dr. Chimaroke Nnamani attended the Methodist Primary School, Agbani Road, Enugu, and the College of Immaculate Conception in Enugu. He is a graduate of the College of Medicine, of the University of Nigeria Enugu where he studied from 1977 to 1983. He had his Post-graduate training at the State University of New York and the Inter-faith Medical Center/Down State Medical Center, Brooklyn New York (Obstetrics and Gynecology).
He continued his Postgraduate training and research at the Perinatal Biology Center, Loma Linda University, Loma Linda, Southern California; Molecular Biology and Tissue Cytology Laboratory, Jerry "L" Pettis Veterans Administration Hospital, Loma Linda, California; Department of Obstetrics and Gynecology and Perinatal Biology, College of Medicine, Loma Linda University (with specialization in maternal-fetal medicine); and College of Medicine, University of South Florida.
Career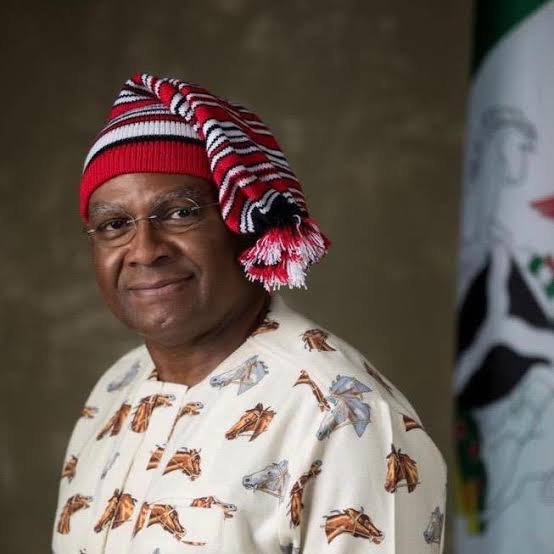 Chimaroke Nnamani is a Medical Doctor and Nigerian Politician from Enugu State he started National Politics when he won his election as the National President of the Nigerian Medical Students' Association (NIMSA). Then he was the governor of Enugu State from May 1999 until May 2007. He was elected as the senator representing Enugu East Senatorial District from 2007 to 2011 on the platform of the People's Democratic Party (PDP).
He ran for re-election on the ticket of the newly registered People for Democratic Change (PDC) but surprisingly lost in the re-scheduled election of April 9th, 2011, leading to a mass sanction of subsequent elections by the majority of his constituents who lost faith in the electoral process. Following overtures from the Enugu State chapter of the Peoples Democratic Party (PDP), he returned to the party in 2017. Ahead of the 2019 general elections, he rested mounting speculations over his political future when he picked the senatorial nomination form of the party for Enugu East Senatorial District.
At the senatorial primary election held on 2 October 2018, he polled 601 votes to easily beat six other contestants, amongst them the then-incumbent Senator Gilbert Nnaji, who polled 69 votes. He soon embarked on an active street-to-street campaign that stimulated the Enugu community as the people cheer him up. In the ensuing National Assembly elections of 23 February 2019, he won by a wide margin.
Nnamani scored a total of 128,843 votes to defeat his closest opponent, Prince Lawrence Ozoemeka Ezeh, who gathered 14,225 votes while Uchenna Agbo of APGA came third with 1,586 votes. He received his certificate of return as a senator-elect from the Independent National Electoral Commission (INEC) on 14 March 2019, and assumed office on 11 June 2019, following the inauguration of the 9th Senate of the Federal Republic of Nigeria. 
He was subsequently appointed as the Chairman of the Senate Committee on Cooperation and Integration in Africa/NEPAD and Deputy Chairman of the Committee on Drugs and Narcotics, in addition to membership in the following Senate Committees: Health, Foreign Affairs, Federal Roads Maintenance Agency, Diaspora and NGOs, Land Transport as well as Women Affairs. He has received many awards and nominations.
His academic honors include being – Fellow of the American College of Obstetricians and Gynecologists, a Diplomate of the American Board of Obstetrics and Gynecology, and a D.Sc. (Honoris Causa), University of Nigeria; Distinguished Fellow of the Nigerian Law School, D.Sc (Honoris Causa), Babcock University, Illisan Remo, Ogun State, Adjunct Professor (Political Science), Babcock University, Illisan Remo, Ogun State, Honorary Fellow of the National Postgraduate Medical College of Nigeria, Ijanikan, Lagos, and Distinguished Fellow of the West African College of Surgeons. He is a Visiting Professor of Physiology, Obstetrics, and Gynecology at the Enugu State University of Science and Technology.
Controversies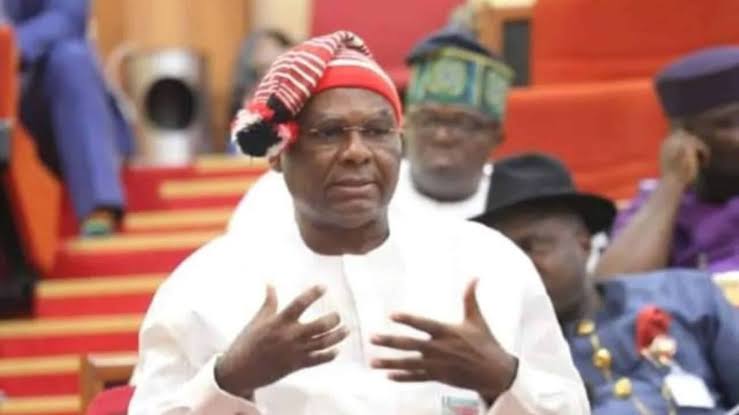 Chimaroke Nnamani was alleged to have looted and laundered $41.8 million during his days as Enugu State governor and used the ill-gotten riches to acquire luxury assets in Florida, according to a statement submitted by the United States Federal Bureau of Investigation. The FBI stated this in court documents, The complaint said Nnamani, whom the FBI described as an American citizen, collaborated with his sister Chinero Nwigwe to steal public funds when he led Enugu State between May 1999 and May 2007.
On May 26th, 2011 Chimaroke Nnamani, Jacob Nwatu, and four private companies were arraigned before Justice Benedict Agbata of the Enugu state High Court on 15 fresh charges bordering on alleged embezzlement of state funds and obtaining money by pretenses between August 3rd and November 28th, 2002. The Peoples Democratic Party also suspended Chimaroke Nnamani in 2023, the suspension, was based on allegations of anti-party activities leveled against Nnamani.
Chimaroke Nnamani Social Media Handles
Facebook – @HeChimarokeNnamani Instagram – @chimarokennamani Twitter – @ChimarokeNnamani
Personal Life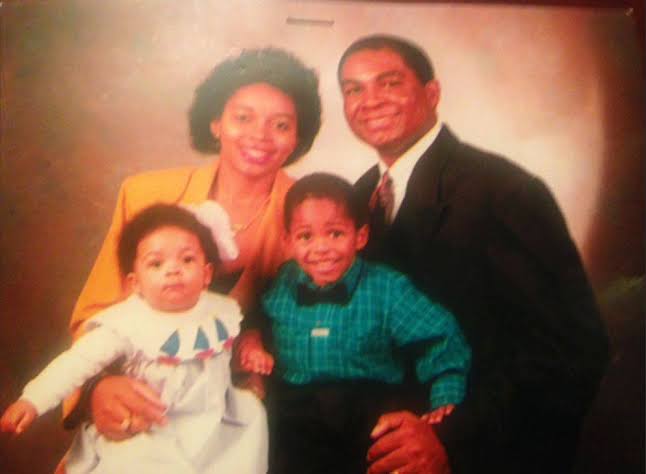 Chimaroke Nnamani is a Nigerian Medical Doctor and Politician though born in Port Harcourt, he hails from Agbani in Nkanu West Local Government Area of Enugu State. Chimaroke Nnamani was married to Nnenna Agnes Nnamani who bore him two children before her demise in 2015 she died at age 47, in a hospital in Florida, USA. As a result of complications resulting from Sickle Cell Anaemia disease and Brain damage. His two Children are all grown up now and Dr. Nnamani is said to be doing well.
Chimaroke Nnamani Net Worth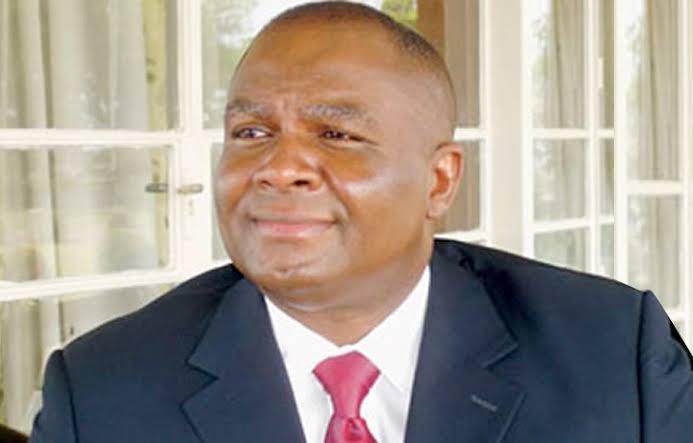 He is believed to be worth over $45 million.