Kashim Shettima Biography, Education, Career, Controversies, And Net Worth
|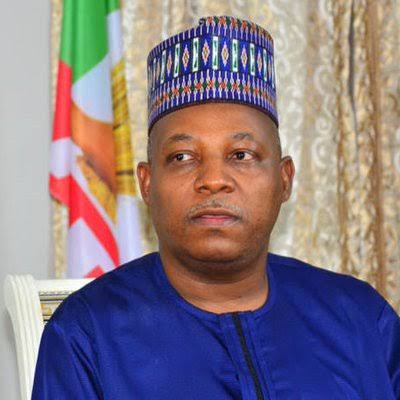 Kashim Shettima was born on the 2nd of September 1966, he is a Nigerian politician who currently serves as the 15th Vice President of Nigeria since 2023. Before his vice presidency, he served as a senator for Borno Central from 2019 to 2023 and as the Governor of Borno State from 2011 to 2019.
Kashim Shettima Profile
| | |
| --- | --- |
| Name | Kashim Shettima |
| Real Name | Kashim Shettima Mustapha |
| Date of Birth | 2 September 1966 |
| Age | 57 years |
| State of Origin | Borno State |
| Tribe | Kanuri |
| Nationality | Nigerian |
| Religion | Islam |
| Occupation | Politician |
| Marital Status | Married |
| Net Worth | $5 Million |
| Copied from | contents101.com |
Educational Background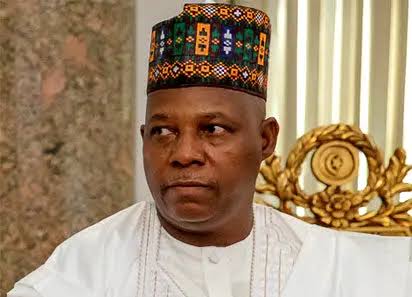 Kashim Shettima attended Lamisula Primary School in Maiduguri from 1972 to 1978. He then proceeded to Government Community Secondary School in Biu, Borno State, from 1978 to 1980. He completed his secondary education at Government Science Secondary School in Potiskum (now in Yobe State) in 1983.
Shettima pursued his higher education at the University of Maiduguri, where he obtained a Bachelor's degree (BSc) in Agricultural Economics in 1989. He furthered his studies at the University of Ibadan and earned a Master's degree (MSc) in Agricultural Economics in 1991.
Career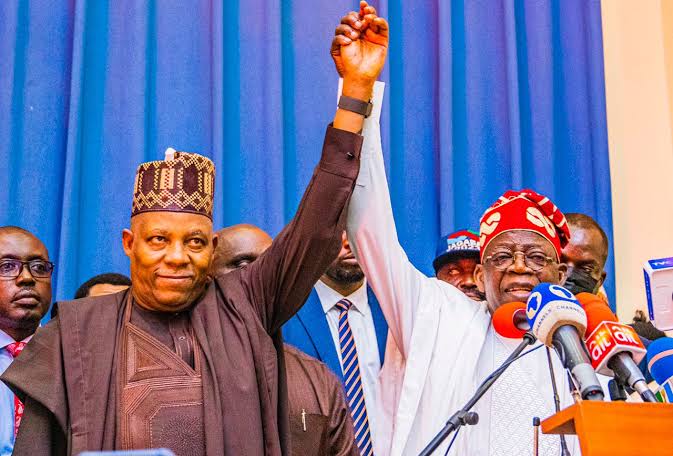 Kashim Shettima Mustapha has had a diverse career, spanning politics, banking, and academia. After completing his studies, Shettima initially entered the business and banking sector. He worked as an Agricultural Economist at the Commercial Bank of Africa's Ikeja Office in Lagos State from 1993 to 1997. He then joined the African International Bank Limited as a Deputy Manager, later becoming a Manager at the Kaduna Branch from 1997 to 2001.
In 2001, Shettima moved to Zenith Bank, where he served as the head of its Maiduguri branch. He climbed the ranks within the bank, eventually attaining the position of General Manager before leaving in 2007. In 2007, Shettima transitioned into politics when he was appointed Commissioner of the Borno State Ministry of Finance and Economic Development. He subsequently served as Commissioner in various ministries, including Local Governments and Chieftaincy Affairs, Education, Agriculture, and Health, under the administration of Governor Ali Modu Sheriff.
Shettima's political career took a significant turn in 2011 when he contested and won the governorship of Borno State. He was re-elected in 2015, and his tenure as governor was marked by the challenges posed by the deadly Boko Haram insurgency, which ravaged the northeastern part of Nigeria. Shettima's handling of the crisis garnered both praise and criticism. In February 2019, Shettima won the election for the Borno Central Senatorial District, replacing Senator Babakaka Bashir.
However, he withdrew from the senatorial nomination in 2023 to become Bola Tinubu's running mate in the presidential election. Shettima and Tinubu emerged victorious in the election, with Tinubu becoming the President of Nigeria and Kashim Shettima assuming the position of Vice President. On 29 May 2023, Shettima took the oath of office as the Vice President of the Federal Republic of Nigeria. In his role, he is expected to oversee the economic planning team and provide reports and recommendations to the President.
Throughout his career, Kashim Shettima has received recognition and awards for his leadership and governance. He was named the Governor of the Year in various publications and received the Zik Prize for Leadership in 2017.
Controversies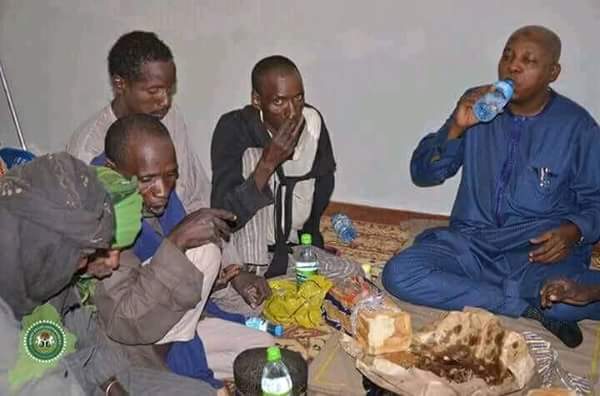 One of the controversies surrounding Kashim Shettima Mustapha is a circulating photo allegedly showing him eating with Boko Haram terrorists. The picture, which has been on the internet since November 2017, depicts Kashim Shettima sitting and eating on a mat with five men resembling Fulani herdsmen. The image has generated reactions suggesting that Shettima was dining with the terrorists who have been responsible for numerous killings in the northeastern part of Nigeria.
An alleged former aide to the Senator, I.A. Ningi, clarified that the image was taken during a meeting between the governor and some nomadic (Mbororo) Fulani parents in Borno. Shehu Sani, a former Senator representing Kaduna Central Senatorial district, defended Shettima, stating that linking him to Boko Haram was mere mischief.
Kashim Shettima Social Media Handles
Kashim Shettima is active on social media Twitter @KashimSM and Instagram kashimshettimaofficial.
Personal Life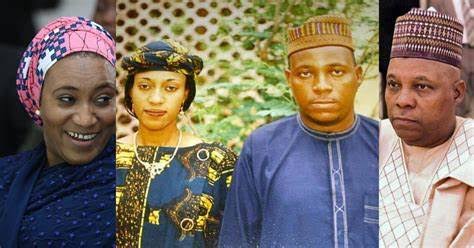 Kashim Shettima Mustapha is married to Nana Shettima, and they have three children.
Kashim Shettima Net Worth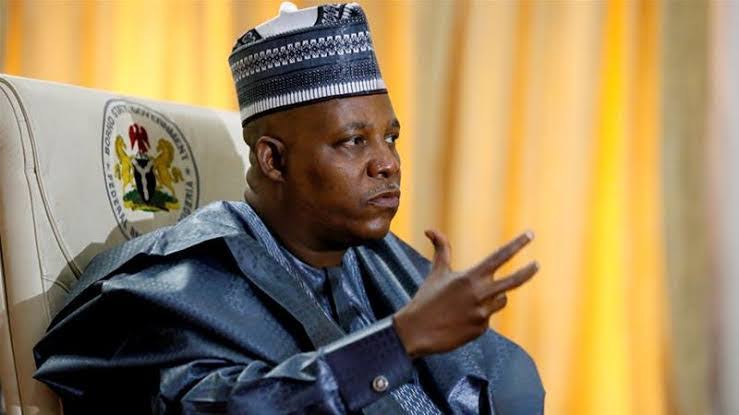 Kashim Shettima is estimated to be worth approximately $5 Million.