How to Check NECO result 2019
|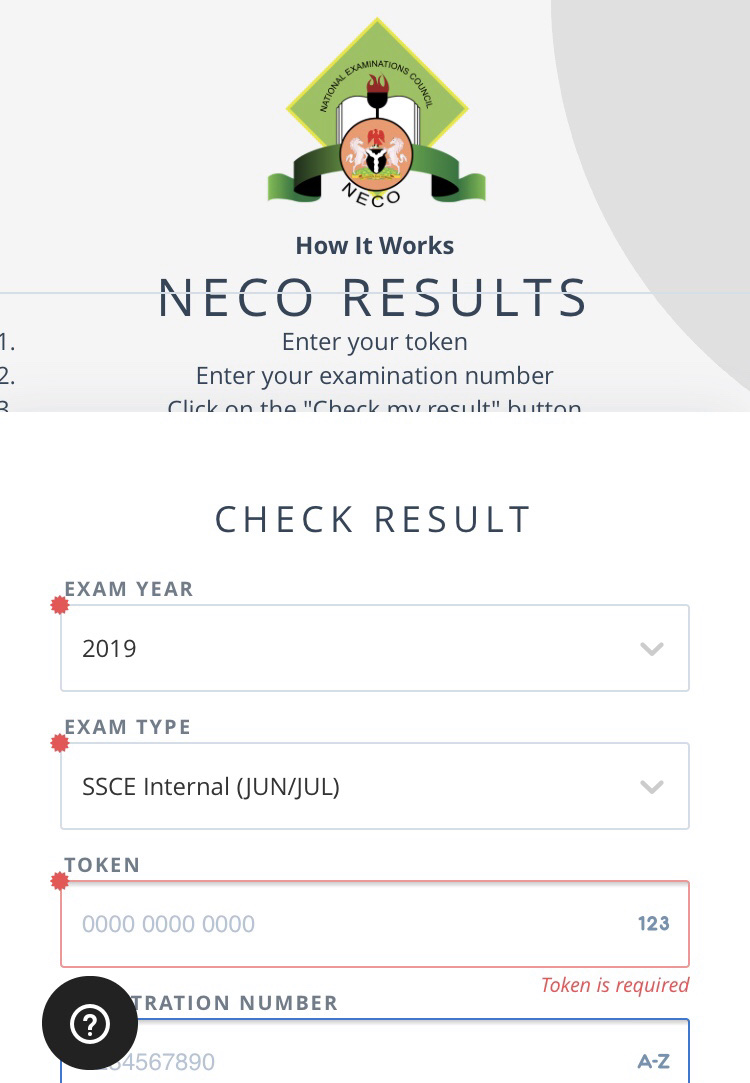 The National Examination Council (NECO), an examination body responsible for conducting secondary school SAT in Nigeria has released the 2019 NECO result.
With the release of 2019 NECO result questions like
•neco results checker
•how to check neco results
•neco result 2019 checker
•How to check NECO
•How to check NECO result
have been popping up in search engine by candidates who wish to check their NECO result.
Is NECO 2019 result Out?
Yes, the NECO 2019 result was released was released on 27th August ,2019.
How to Check NECO result
To check the NECO 2019 result, visit the the NECO 2019 result checker portal here
https://result.neco.gov.ng and follow the results checking procedure.
1. Select examination year (that is 2019)
2. Select examination type (SSCE Internal Jun/Jul)
3. Input your token
4. Input your registration number
5. Click check result