Top 7 online payment gateways in Nigeria
|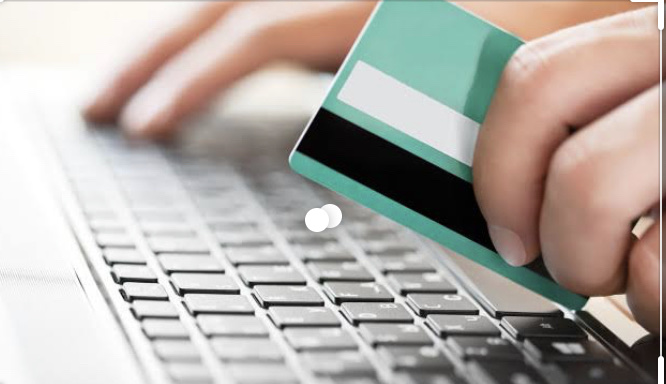 In this mordern day, with the new trend of bringing your offline business online and to topbit all you don't even need much or no capital to start up your business or money to rent a physical store again as one can now open an online store on the internet or social media platforms because it is east to set up.
You might only have an issue with E-commerce (online store) when you want to get your payment from your sales, well you don't need to worry about such again because mordern technology have made it possible to collect your payment from your customers and clients online using different online payment gateways in Nigeria for business transactions online.
In this article, I will be sharing with you and also educate you on the top best online payment gateways in Nigeria.
1. Interswitch:
This website allows your customers to make payments online without any stress at all while you as the business owner gets/recieves your money in your bank account within 24 hours of payment. Interswitch webpay is currently used by top e-commerce stores in Nigeria like Jumia Nigeria.
2. GTPay:
This online payment gateway is owned by GT bank, infact you cannot mention payment gateways in Nigeria without mentioning GTPay. GTPay allows your customers to comfortably pay for your products while you the merchant recieves your payment within 24 hours, but before you can make use of GTPay to accept and receive payments you must have a GT Bank account.
3. Paystack:
This payment gateway in Nigeria was specially designed for small businesses with little start-up income and revenue. Paystack allows your customers to make payments online using card payment, bank transfer or QR code. Paystack is highly used by small business owners because it is less expensive to set up.
4. Vogue Pay :
Vogue Pay enabled your customers to conveniently make payment on your online store for your products and services using card payments and even bitcoin. Vogue pay doesn't cost much to set up.
5. Rave:
Rave is a payment gateway in Nigeria which allows your customers and clients to securely pay for your products and services from any part of the world. One amazing fact of Rave is that it allows you to pay and receive payment both from foreign and local customers within 24 hours.
6. CashEnovy:
This is one of the best payment gateways in Nigeria which allows you to securely accept payment for your products and services from your customers and clients. Cashenvoy was established in 2009 and is approved by the Central Bank of Nigeria to smoothly process online payments for merchants nationwide.
7. Entranzact:
Entranzact is a global online payment processor/gateway which currently operating in these countries Nigeria,South Africa, Ghana, Zimbabwe, Kenya, Cote d'Ivoire and the United Kingdom. This has been one of the oldest and trusted online gateway in existence as it was established in 2003 and since then has been one of the the top payment gatewayprocessors in some countries of the world.
Apart from the ones listed and explained above, they are also other online payment gateways that are very good and great for business transactions, some of them includes; Payza, Amplify, 2checkout, Simplepay, Globalpay, UBA U-Collect and a host of others.