Top 5 Oldest Buildings In Nigeria
|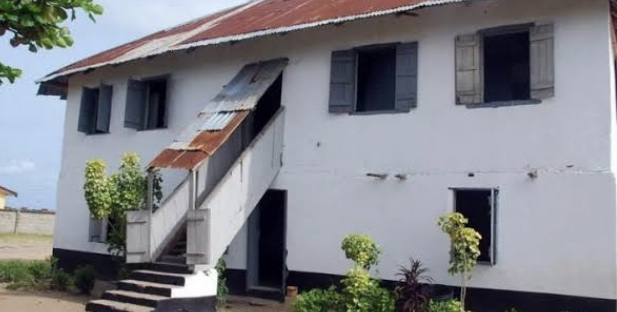 Nigeria just like other African countries is significantly endowed with so many historical monuments and this has placed her at a more advantageous spot for tourist attraction that might intrigue and leave you surprisingly surprised. Some of these monuments have served differing purposes to different people.
It is based on individual motives. Just as a tourist might find pleasure in sightseeing, a student of history, scholars or other expatriates might want to substantiate their research with facts by visiting these monuments for research analysis. But it is most gratifying to note that giving the limited number of researchers, there have been more tourist visit than than there was for the former.
Here are a few oldest buildings in Nigeria for you to visit:
1. The first European story building in Nigeria:
This monument has managed to stand till this day. It was built in 1845 by Rev Henry Townsend, a former colonial reverend of the Anglican mission society. Located on the badagry marina, this old building served as a vicarage for saint Thomas and was in no too distant time occupied by the bishop Samuel Ajayi Crowder who lived there. It was in this said building he translated the Bible into Yoruba. Still standing erect, this building is 172 years old. Few among the many things that makes it unique and a place for tourist visit, is that, it has a huge significance in the history of slave trade and also close to a few recreational amenities such as resorts and hotels.
2. Jaekel House, Lagos:
Jaekel house is one of the oldest building located inside Ebute-Metta premises. It is an old colonial building that has undergone series of renovation and was used as a railway museum and photo gallery of the NRC's colonial era. This building was originally built in 1898, named after a former staff of the NRC Francis Jaekal. Jaekal house is approximately 120 years and is probably one of the oldest Nigeria building still standing.
3. Lugard Hall, Kaduna:
This is the seat of the Kaduna state House of assembly. Lugard himself has served as the seat of legislative power of the Northern Protectorate. This building was originally built in 1914 and it share features, if not a complete imitation of the British House of Common and Lords in Westminster.
4. Mapo Hall, Ibadan:
This building was built in 1929 and is believed to be one of the oldest still standing within that terrain. It was designed by a British engineer, Robert Taffy jones. Located at the Mapo hill, this sprawling edifice is said to be one of the most impressive structure towering over the city buildings due to it's vantage point that place it upon stones.
5. The Cenotaph of a Taiwo Olowo, Lagos:
Daniel Conrad Taiwo is famously known for trading in slaves as well as weapons for slave raiding within Nigeria. Having acquired so much wealth from his "business", he became a very important person in shaping political policies within the landscape of Lagos. However, this building was erected by a Brazilian returnee, Jorge DaCosta commemorating his life. It is said that the features of this building reflects the status of Taiwo Olowo's status.