Top Five Best Modeling Agencies In Nigeria And Their Contact Details
|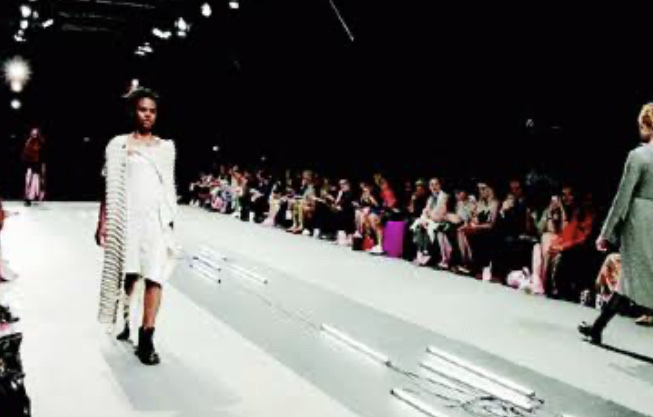 It is no news that the entertainment industry is a leading industry in Nigeria. However over the years, the issue of modeling in Nigeria has appeared lucrative especially following the winning of the Miss World by a Nigerian in 2001. Various modeling agencies are there to represent fashion models to work for the fashion industry.
It is their duty to train models, get test shoots, lay out portfolios and put together composition photo cards and other printed materials models need. Are you a model looking for a modeling agency? Here is a list best modeling agencies in Nigeria and their contact details.
1. Silverbird Group:
This is a Nigerian multinational real estate, mass media and entertainment company having its headquarters in Victoria Island, Lagos, Nigeria. It was founded in 1980 by Ben Murray-Bruce. Aside promoting models, they are known for organizing their own pageantry which include Most Beautiful Girl in Nigeria ( MBGN), Mother Daughter Pageant and Mr Nigeria. Silverbird's MBGN brand produced the first and only black African Miss World in 2001.
To contact them, visit:
www.silverbirdgroup.com.
However, the individual pageant websites are:
www.mbgn.silverbirdgroup.com for MBGN; and
www.silverbirdmrnigeria.com for the Mr Nigeria Pageant.
2) Pillars and Pride of Afrika Model and Talent Management:
This agency focuses on development of models and talented individuals. They constantly evaluate and train their models. They are located at Investment House, 1st floor, CMS bust stop, Lagos Island, Lagos, Nigeria.
To contact them visit
www.prideofafrika.com. Or email at: info@prideofafrika.com.
Or call: 07084955556 or 0809UrPride.
3. Identical Media:
This is an ICT company that is involved in Public Relations Promotions and Music Promotions. Their online public relations include digital media and public relations services to models, music, celebrities and artists. They are located at No13, Eric Moore Close, Surulere, Lagos, Nigeria.
You can contact them by visiting their web:
www.identicalmedia.net
Or call: 08140078455
4. Exquisite Models International:
This is a female modeling agency that is into commercial print, television commercials, international runways and fashion prints. They create an avenue for upcoming models to promote themselves, develop and market their talents. They are located at Sada Cruz Hotel and Suites, 4th Avenue, 400 Road, FESTAC Town, Lagos.
To contact them visit
www.exquisitemodels.co.uk
Or call: 08032371712.
5. Fashion Instinct Modeling Agency:
This agency trains and manages models as well as ushering, runway modeling and actors/ talents management. They are located L' Monarch Tower; 5th floor, 65c Opebi Road, Salvation Bus stop, Ikeja, Lagos, Nigeria.
To contact the agency, visit:
www.thefashioninstinct.com ; or email at
thefashioninstinct@gmail; or call
08029314720.