UEFA Champions League Winners And Runner Up
|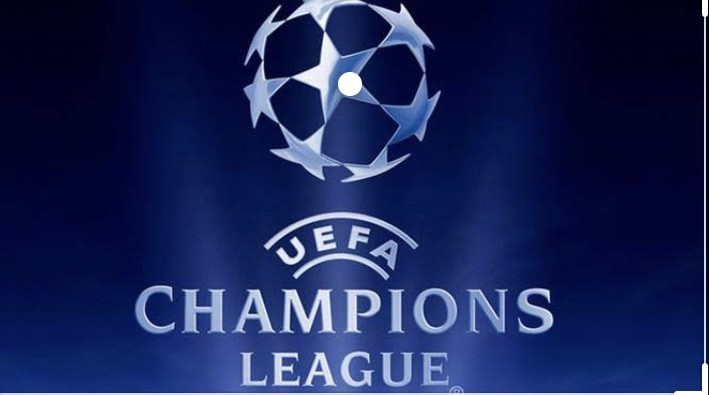 UEFA Champions League (UCL) is one of the most prestigious football competition in the world. UCL is an annual football competition organized by the Union of the European Football Association (UEFA). UCL is contested by the top European football clubs that is the national league champions making it the most prestigious competition in European football.
UEFA Champions League was founded in 1955 as Europeans Champions Clubs' Cup. It was a straight knockout competition till 1992 when the competition was rebranded to UEFA Champions league permitting multiple entrants from certain countries. 
While most of Europe's national leagues can still only enter their national league champion, Europe's strongest national leagues now provide up to five teams for the competition. Clubs that finish next-in-line in each nation's top level league, having not qualified for the UEFA Champions League competition, are eligible for the second-tier UEFA Europa League competition.
The UEFA Champions League have been won by 22 clubs while 12 has won it more than once. The most successful club in the UEFA Champions League is Real Madrid having won the tournament for 13 times. Real Madrid is also the first team since 1992 to win the UEFA Champions League three years in a row. Spanish clubs have the highest number of wins (18times) while England and Italy are second (12times). 
England has the highest number of wining teams which is 5.
Here are UEFA Champions league winners and runner up till date
Most Successful Teams In UEFA Champions League History
| | | | |
| --- | --- | --- | --- |
| YEAR | WINNERS | RUNNERS-UP | RESULT |
| 1956 | Real Madrid | Stade de Reims | Real Madrid won 4-3 |
| 1957 | Real Madrid | Fiorentina | Real Madrid won 2-0 |
| 1958 | Real Madrid | AC Milan | Real Madrid won 3-2 |
| 1959 | Real Madrid | Stade de Reims | Real Madrid won 2-0 |
| 1960 | Real Madrid | Eintracht Frankfurt | Real Madrid won 7-0 |
| 1961 | Benfica | Barcelona | Benfica won by 3-2 |
| 1962 | Benfica | Real Madrid | Benfica won by 5-3 |
| 1963 | AC Milan | Benfica | AC Milan won by 2-1 |
| 1964 | Inter Milan | Real Madrid | Inter Milan won by 3-1 |
| 1965 | Inter Milan | Benfica | Inter Milan won by 1-0 |
| 1966 | Real Madrid | Partizan | Real Madrid won by 2-1 |
| 1967 | Celtic | Inter Milan | Celtic won by 2-1 |
| 1968 | Manchester United | Benfica | Man Utd won by 4-1 in extra time |
| 1969 | AC Milan | Ajax | Milan won by 4-0 |
| 1970 | Feyenoord | Celtic | Fayenoord won by 2-1 |
| 1971 | Ajax | Panathinaikos | Ajax won by 2-0 |
| 1972 | Ajax | Inter Milan | Ajax won by 2-0 |
| 1973 | Ajax | Juventus | Ajax won by 1-0 |
| 1974 | Bayern Munich | Atletico Madrid | Bayern won 5-1 on aggregate |
| 1975 | Bayern Munich | Leeds United | Bayern won 2-0 |
| 1976 | Bayern Munich | Saint-Étienne | Bayern won 1-0 |
| 1977 | Liverpool | Borussia M'gladbach | Liverpool (3-1) |
| 1978 | Liverpool | Club Brugge | Liverpool (1-0) |
| 1979 | Nottingham Forest | Malmo | Nottingham (1-0) |
| 1980 | Nottingham Forest | Hamburg | Nottingham (1-0) |
| 1981 | Liverpool | Real Madrid | Liverpool (1-0) |
| 1982 | Aston Villa | Bayern Munich | Aston Villa (1-0) |
| 1983 | Hamburg | Juventus | Hamburg (1-0) |
| 1984 | Liverpool | AS Roma | Liverpool won 4-2 on penalties |
| 1985 | Juventus | Liverpool | Juventus (1-0) |
| 1986 | Steaua București | Barcelona | Steaua București 2-0 on penalties |
| 1987 | FC Porto | Bayern Munich | Porto (2-1) |
| 1988 | PSV Eindhoven | Benfica | PSV won 6-5 on penalties |
| 1989 | AC Milan | Steaua București | Milan (4-0) |
| 1990 | AC Milan | Benfica | Milan (1-0) |
| 1991 | Red Star Belgrade | Marseille | Red Star won 5-3 on penalties |
| 1992 | Barcelona | Sampdoria | Barcelona (1-0) |
| 1993 | Marseille | AC Milan | Marseille (1-0) |
| 1994 | AC Milan | Barcelona | AC Milan (4-0) |
| 1995 | Ajax | AC Milan | Ajax (1-0) |
| 1996 | Juventus | Ajax | Juventus (4-2 on penalties) |
| 1997 | Borussia Dortmund | Juventus | B.Dortmund (3-1) |
| 1998 | Real Madrid | Juventus | Real Madrid (1-) |
| 1999 | Manchester United | Bayern Munich | Man utd (2-1) |
| 2000 | Real Madrid | Valencia | Real Madrid (3-0) |
| 2001 | Bayern Munich | Valencia | Bayern (5-4 on penalties) |
| 2002 | Real Madrid | Bayer Leverkusen | Real Madrid won 2-1 |
| 2003 | AC Milan | Juventus | AC Milan (3-2 on penalties) |
| 2004 | FC Porto | AS Monaco | FC Porto (3-0) |
| 2005 | Liverpool | AC Milan | Liverpool (3-2 on penalties) |
| 2006 | Barcelona | Arsenal | Barcelona (2-1) |
| 2007 | AC Milan | Liverpool | AC Milan (2-1) |
| 2008 | Manchester United | Chelsea | Man United (6-5 on penalties) |
| 2009 | Barcelona | Manchester United | Barcelona (2-0) |
| 2010 | Inter Milan | Bayern Munich | Inter (3-0) |
| 2011 | Barcelona | Manchester United | Barcelona (3-1) |
| 2012 | Chelsea | Bayern Munich | Chelsea (4-3 on penalties) |
| 2013 | Bayern Munich | Borussia Dortmund | Bayern (2-1) |
| 2014 | Real Madrid | Atletico Madrid | Real Madrid (4-1 in extra time) |
| 2015 | Barcelona | Juventus | Barcelena (3-1) |
| 2016 | Real Madrid | Atletico Madrid | Real Madrid (5-3 on penalties) |
| 2017 | Real Madrid | Juventus | Real Madrid (4-1) |
| 2018 | Real Madrid | Liverpool | Real Madrid (3-1) |
| 2019 | Liverpool | Tottenham | Liverpool (2-0) |
| 2020 | Paris Saint German (PSG) | Bayern Munich | Bayern Munich (1-0) |
| 2021 | Manchester City | Chelsea | Chelsea (1-0) |