Ranks in the Nigerian Air Force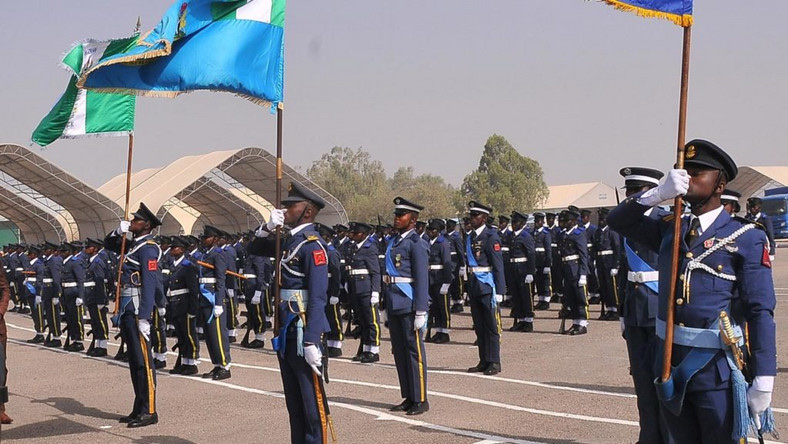 The Nigerian Air force is the largest in Africa comprising of over active 10,000 personnel. It was established in 1964 and has its headquarters in Abuja. Nigeria Air Force is the air arm of the Nigerian Armed Forces.
A times some questions pop up seeking answers. Questions like
What are the ranks in the Nigerian Air Force?
What is the highest rank in the Nigerian Air Force?
What is the lowest rank in the Nigerian Air Force?
There are ss ranks in the commissioned ranks of the Nigerian Air force. Below are ranks of commissioned officers of the Nigerian Air Force in descending order of hierarchy
Marshal of the Air Force
Air Chief Marshal
Air Marshal
Air Vice Marshal
Air Commodore
Group Captain
Wing Commander
Squadron Leader
Flight Lieutenant
Flying Officer
Pilot Officer
Warrant Officer
Non Commissioned Staff
In descending order of hierarchy the NAF airman/woman ranks are:
Air Warrant Officer.
Master Warrant Officer.
Warrant Officer.
Flight Sergeant.
Sergeant.
Corporal.
Lance Corporal.
Aircraftman/woman.