NHRC offices in Nigeria and their address
|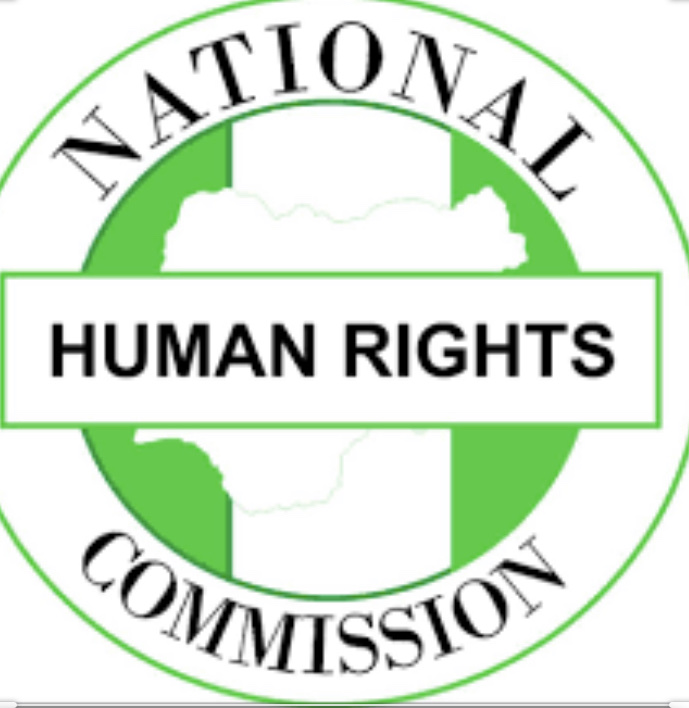 National Human Rights Commission (NHRC) was established in 1995 by the National Human Rights Commission amendment act. NHRC was established with the purpose of safeguarding the human rights of Nigerian citizens. The commission also assists victims of human right violation and assist the government in establishing human right laws and policy.
Sometimes people ask questions like
Where is human rights headquarters located?
Where is human rights office located?
Where is NHRC office located
Where is National human Right Commission offices located?
There are offices of the National Human Rights Commission (NHRC) all over the country with its headquarters in Abuja to enable easy access for victims of human rights violation. Below are National Human Rights Commission offices in Nigeria and their addresses:
Abuja Metro Office
House 6 Commerce Quarters Adjacent Spienel Academy Karu Site.
Email – amonhrc@gmail.com
North East Zone
Borno State-
No.4, Bama Road, Gwange Opp. Mara-Zaine Motel/University Teaching Hospital, Maiduguri, Borno State Email- nhrcnez@gmail.com
Telephone: 08067833036
Adamawa- No 17, Gimba Road, Target Junction, Jimata, Yola.
Email : nhrcadamawa@gmail.com
Gombe – No. 15 Buhari Housing Estate, Old GRA, Gombe.
Email: nhrcgombe@gmail.com
Bauchi – No.8, Justice Sabo Suleiman Darazo Complex, After Shafa Roundabout, Adjacent NEPA, Yelwa Dass Road, Bauchi, Bauchi State.
Taraba –
Magarmi Road, Jalingo, Taraba State. Email: nhrctaraba@gmail.com
Yobe
– Commissioners Quarters, Behind Government Girls, Collage, Damaturu, Yobe State.
Email: nhrcyobeoffice@gmail.com
North West Zone
Kano-
Plot 313, New Hospital Road, Opp. Aminu Kano Teaching Hospital, Gyadi-Gyadi, Kano.
Email – nhrcnwz@gmail.com
Telephone: 08075383187, 08033711345
Kaduna
– Baron House, Muhammadu Buhari Way, Kaduna.
Email: nhrckaduna@gmail.com
Sokoto– Investment House, Kano Road, Sokoto.
Email: nhrcsokoto@gmail.com
Katsina– No 3, Nagogo Road, GRA, Katsina, Katsina State.
Email: nhrckatsina@gmail.com
Kebbi – Abubakar Musa Garkuwa Street, Gesse Phase 1 Birnin-Kebbi, Kebbi State.
Email: nhrckebbi@gmail.com
Zamfara – Zamfara Trade Centre, Opposite Filoworld Office, Sokoto Road, Gusau, Zamfara State
Email: nhrczamfara@gmail.com
Jigawa – G9, Western Block, Behind Radio Jigawa, Dutse, Jigawa State Office.
Email: nhrcjigawastate@gmail.com
North Central ZonePlateau
– Plot 12677, Laminga/Lierty Dam Road, Rikkos Village Opp. National Civic Registration Center, Jos – Plateau State. Email – nhrcjos@yahoo.com
Telephone: 08072449323
Benue– MDGs Office Complex, Kaunum Acka Street, Old GRA, Makurdi, Benue State.
Email: nhrcbenue@gmail.com
Kwara– No 3, Old Jebba Road, Opposite Ministry of Agriculture, Ilorin, Kwara State.
Email: nhrckwara@gmail.com
Nasarawa– Old Lafia Hotel, By Government House, Shendam Road, Lafia, Nasarawa State.
Email: nhrclafia@yahoo.com
Niger– Abdullahi Kure House, Muazu Mohammed Road, Old Airport Road, Minna, Niger State.
Email: nhrcminna@gmail.com
Kogi – Olubayo Housing Estate, Ganaja Road, Lokoja, Kogi State.
Email:nhrckogi@gmail.com
South East Zone
Enugu-
No 3, Ezeagu Street, New Haven, Enugu.
Email – nhrcnigeriasez@yahoo.com
Telephone: 08033473732
Anambra
– Block 21, Government House Old Secretariat, Awka, Anambra State.
Email: nhrcawka@yahoo.co.uk
Imo – No 7 Musa Yar'Adua Drive, Off Onitsha Road, Opp Hot FM Radio Station, Owerri, Imo State.
Email: nhrcimo@gmail.com
Abia – No.6, Chukwu Avenue, By Ikot Epene Road, Umuahia, Abia State.
Email: nhrcabia@gmail.com
Ebonyi – No. 38 Onwe Road, Abakaliki, Ebonyi State.
Email: nhrcebonyi@gmail.com
South West Zone
Lagos-
20 Olorunnimbe Street, Wemabod Estate, off Adeniyi Jones Avenue, Ikeja, Lagos.
Email – nhrcnigeriaswz@gmail.com, nhrcnigeriaswz@yahoo.co.uk
Telephone: 08054707559, 09080325586
Ekiti
– Iyin Road, Basiri, Ado Ekiti, Ekiti State.
Email: nhrcekiti@gmail.com
Ondo – Road M, House No. 6 2nd gate Oba-Ile Housing Estate, Old Airport Road, Akure.
Email: nhrcondo@gmail.com
Osun – Block L Plot 33, Oroki Housing Estate, Oshogbo.
Email: nhrcosun@gmail.com
Ogun – No. 27, Kuforji Olubi Drive, Adigbe, Abeokuta, Ogun State.
Email: nhrcogun@gmail.com
Oyo – Basement Floor, Federal Secretariat Complex, Ikolaba, Ibadan, Oyo State.
Tel: 07040002252
Email: oyonhrc@gmail.com
South South Zone
Rivers-
Plot H, Block 206, Aba Road, Rumuola, Port Harcourt, Rivers State.
Email- nhrcsszo@yahoo.com
Telephone: 08054031451, 0803674711
6
Akwa Ibom
– No 160 Nwaniba Road Uyo, Akwa Ibom State.
Email: nhrcakwaibom@gmail.com
Edo – No 41A 2nd East Circular Road, Benin, Edo State.
Email: nhrcedo@gmail.com
Delta – No. 10 Maryam Babangida Way, Opposite State Universal Basic, Education Board (SUBEB), Asaba, Delta State.
Email: nhrcdeltaoffice@gmail.com
Bayelsa – No. 69 Saptex Road, Yenezue Epie, Yenegoa, Bayelsa State.
Email:nhrcbayelsaoffice@gmail.com