WAEC offices in Nigeria and their address
|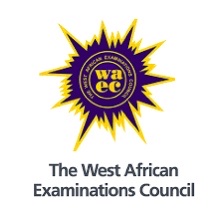 The West African Examination Council (WAEC) is an examination board established to conduct examinations in English speaking west African countries and issue certificates equivalent to international examination authorities.
WAEC was established in 1952 and has contributed to education in Nigeria, Ghana, Sierra Leone, Liberia and The Gambian. WAEC began coordination of exams, and issuing of certificates to students in individual countries by the West African Examination Council in 1974.
Today, WAEC has Head Offices in The Gambia, Ghana, Liberia, Nigeria and Sierra Leone. In Nigeria WAEC has Zonal offices in Abuja, Edo, Enugu, Oyo, Lagos, Borno, Plateau, Kaduna, Imo, Rivers, Sokoto and Akwa Ibom.
Here are a list of WAEC zonal offices in Nigeria and their addresses
ABUJA ZONAL OFFICE
Secretariat Road, Gwagwalada, P.M.B 67, Garki, Abuja-FCT.
EDO ZONAL OFFICE
Exams Council Avenue , Off Benin-Auchi Road (Opp. Water Reservoir), P.M.B 1234, Benin City, EDO STATE.
ENUGU ZONAL OFFICE
22, Aguleri Street, Independence Layout, PMB 1040,Enugu, ENUGU STATE.
OYO ZONAL OFFICE
1/3 Akintoye Adesina Way, Ijokodo, PMB 5260, Ibadan, Oyo State.
LAGOS ZONAL OFFICE
Plot 18,19 & 20, Ijaye Road, Ogba Estate, P.M.B 21582, Ikeja, Lagos State.
BORNO ZONAL OFFICE
Bosco Line, Off Kashim Ibrahim Road, PMB. 1218, Maiduguri, BORNO STATE.
PLATAEU ZONAL OFFICE
Yakubu Gowon Way, Along Buruku Road, P.M.B. 2251, Jos, PLATEAU STATE.
KADUNA ZONAL OFFICE
Zaria Road, Adjacent to Kawo Post Office, P.M.B. 2135, Kaduna, KADUNA STATE.
IMO ZONAL OFFICE
11/13, Isiukwuato Street, Aladinma Housing Estate, P.M.B. 1478, Owerri, IMO STATE.
RIVERS ZONAL OFFICE
Plot F/26 Diobu, 2, Sam Wobo Street, Off Sanni Abacha Road GRA Phase 3. P.M.B. 5326, Port-Harcourt, RIVERS STATE
SOKOTO ZONAL OFFICE
Gusau Road, Opp. Army Barracks, P.M.B. 2288, Sokoto, SOKOTO STATE.
AKWA INOM ZONAL OFFICE
Ikot Ayan Ikono, Abak Road, P.M.B. 1099, Uyo, AKWA IBOM STATE
Aside the Zonal offices, WAEC has 21 branch offices in Nigeria. Here are WAEC branch offices in Nigeria and their address
WAEC BRANCH OFFICES
EBONYI BRANCH
55, Udemezue Street,P.M.B 042, Abakaliki, Ebonyi State
OGUN BRANCH
Onikolobo, P.M.B. 2161, Abeokuta, Ogun State
EKITI BRANCH
Opposite Omolayo Printing Press, Off Ikere/Ado Ekiti Road, PMB 5451, Ado-Ekiti, Ekiti State.
ONDO BRANCH
Behind INEC Office, Alagbaka Qtrs, P.M.B. 798, Akure, Ondo State .
DELTA BRANCH
WAEC Road, Behind Federal Secretariat, Off Okpanan Road, P.M.B: 1020, Asaba, Delta State.
ANAMBRA BRANCH
Amawbia-Agulu Road Nise , P.M.B:6005, Awka, Anambra State .
BAUCHI BRANCH
Birshin Fulani, Opp Federal Poly Staff Qtrs Dass Road, P.M.B: 0222, Bauchi, Bauchi State.
CROSS RIVER BRANCH
230/232, Murtala Muhammed Highway, P.M.B. 1362, Calabar. Cross River State.
ZAMFARA BRANCH
New Central Market Road, PMB: 01062, Gusau, Zamfara State.
KWARA BRANCH
Kaima Road, Oko-Olowo, Oloje Area. Via Federal Government College, P.M.B 1500, Ilorin, Kwara State.
KANO BRANCH
Dawakin Dakata, P.M.B 3124, Kano, Kano State.
KASTINA BRANCH
55/57, Murtala Muhammed Way, Jibia Road Bypass, Magangarin-Gafai, P.M.B. 2110, Katsina, Katsina State
KOGI BRANCH
Area 8, Hassan Usman Katsina Road, PMB 1050, lokoja, Kogi State.
BENUE BRANCH
41, Kashim Ibrahim Road, P.M.B 102390, Makurdi, Benue State .
NIGER BRANCH
Along Paiko Road, Beside College of Education, P.M.B. 85, Minna, Niger State.
OSUN BRANCH
Alekuwodo Area, Behind Govt Technical College, P.M.B: 4473, Osogbo, Osun State .
ABIA BRANCH
Government Layout (Behind CBN), P.M.B. 7090, Umuahia, Abia State
BAYELSA BRANCH
27, Azikoro road, P.M.B. 134,yenagoa, Bayelsa state.
ADAMAWA BRANCH
Yola-Fufore Road, Beside Adamawa Broadcasting Corporation (ABC), P.M.B. 2246,Yola, Adamawa State.
SATELLITE OFFICES LAGOS BRANCH
Ikorodu Satellite Office Off .Ebute Road, Igbogbo. P.M.B 1024 Ikorodu, Lagos State.
OJO SATELLITE OFFICE
Off Olojo Drive, Behind Awori College, Ojo Town. P.M.B 1033 Festac Town, Lagos State.