Bank Swift codes (Bank Identification Codes)
|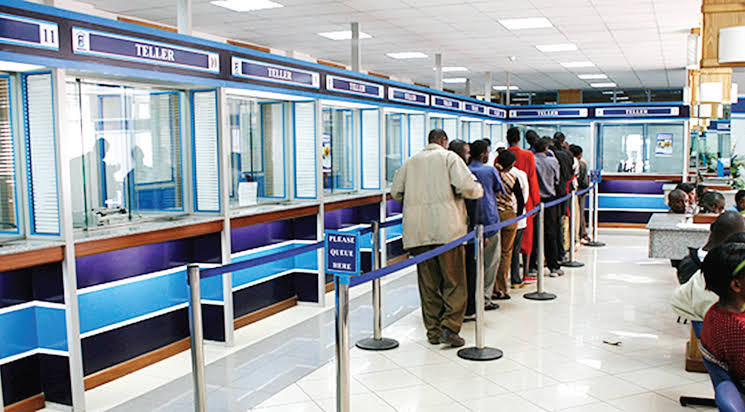 Have you ever tried to fill in payment details for wire transfer and you are requesting to fill in your Bank Swift Code or Bank Identification Code or Bank Sort Code.
For easier transfer and routing of money between banks in their respective countries through their respective clearance organization, Bank Swift code have been a useful tool. It could also be referred to as Bank Identification code (BIC).
What is Bank Swift Code?
Bank Swift Code is a unique identifier for bank head offices. Swift code is often times used to identify international transactions like bank wire transfers.
Bank Swift Code is made up of eight alphabets which is comprised of the Bank abbreviation, the bank country location and then the bank Branch location. Here are Bank Identification Codes(BIC)
| | | | | |
| --- | --- | --- | --- | --- |
| ID | Bank or Institution | City | Branch | Swift Code |
| 1 | ACCESS BANK PLC | LAGOS | | ABNGNGLA |
| 2 | AFRICAN EXPORT-IMPORT BANK | ABUJA | | AFXMNGLA |
| 3 | ASSET MANAGEMENT CORPORATION OF NIGERIA | ABUJA | | AMNGNGLA |
| 4 | BANK OF INDUSTRY FINANCIAL DEPARTMENT | LAGOS | | BOIYNGLA |
| 5 | CENTRAL BANK OF NIGERIA | LAGOS | | CBNINGLA |
| | | | | |
| 6 | CENTRAL SECURITIES CLEARING SYSTEM PLC | LAGOS | | CSCYNGLA |
| 7 | CITIBANK NIGERIA LIMITED | LAGOS | | CITINGLA |
| 8 | CITIBANK NIGERIA LIMITED | LAGOS | (TRADE SERVICES DEPARTMENT) | CITINGLATRD |
| 9 | CORONATION MERCHANT BANK LIMITED | LAGOS | | ADHLNGLA |
| 10 | CORONATION MERCHANT BANK LIMITED | LAGOS | | CMBBNGLA |
| 11 | DIAMOND BANK PLC | LAGOS | | DBLNNGLA |
| 12 | ECOBANK NIGERIA LIMITED | LAGOS | | ECOCNGLA |
| 13 | FBN MERCHANT BANK LIMITED | LAGOS | | KDHLNGLA |
| 14 | FIDELITY BANK PLC | LAGOS | | FIDTNGLA |
| 15 | FIRST BANK OF NIGERIA LTD | LAGOS | | FBNINGLA |
| 16 | FIRST BANK OF NIGERIA LTD | LAGOS | (CUSTODIAN SERVICES) | FBNINGLAGCS |
| 17 | FIRST CITY MONUMENT BANK LIMITED | LAGOS | | FCMBNGLA |
| 18 | FIRST CITY MONUMENT BANK LIMITED | LAGOS | (ELECTRONIC BANKING) | FCMBNGLAWEB |
| | | | | |
| 19 | FSDH MERCHANT BANK LTD | LAGOS | | FSDHNGLA |
| 20 | GUARANTY TRUST BANK PLC | LAGOS | | GTBINGLA |
| 21 | GUARANTY TRUST BANK PLC | LAGOS | (INFO POOL) | GTBINGLAIFP |
| 22 | HERITAGE BANKING COMPANY LIMITED | LAGOS | | HBCLNGLA |
| 23 | JAIZ BANK PLC | ABUJA | | JAIZNGLA |
| 24 | KEYSTONE BANK LIMITED | LAGOS | | PLNINGLA |
| 25 | NIGERIAN EXPORT IMPORT BANK | ABUJA | | NEXMNGLA |
| 26 | PROVIDUSBANK PLC | LAGOS | | UMPLNGLA |
| 27 | RAND MERCHANT BANK NIGERIA LIMITED | LAGOS | (RMB NIGERIA STOCKBROKERS LIMITED) | FIRNNGLARMS |
| 28 | RAND MERCHANT BANK NIGERIA LIMITED | VICTORIA ISLAND | | FIRNNGLA |
| 29 | SKYE BANK PLC | LAGOS | | PRDTNGLA |
| 30 | STANBIC IBTC BANK PLC | LAGOS | | SBICNGLB |
| 31 | STANBIC IBTC BANK PLC | LAGOS | (HEAD OFFICE) | SBICNGLX |
| | | | | |
| 32 | STANDARD CHARTERED BANK NIGERIA LIMITED | LAGOS | | SCBLNGLA |
| 33 | STANDARD CHARTERED BANK NIGERIA LIMITED | LAGOS | (SECURITIES SERVICES) | SCBLNGLASSU |
| 34 | STANDARD CHARTERED BANK NIGERIA LIMITED | LAGOS | (STORM II) | SCBLNGLASTM |
| 35 | STANDARD CHARTERED BANK NIGERIA LIMITED | LAGOS | (TREASURY SERVICES) | SCBLNGLATSY |
| 36 | STANDARD CHARTERED BANK NIGERIA LIMITED | LAGOS | (UNITRUST, HEAD OFFICE BRANCH) | SCBLNGLAPYT |
| 37 | STERLING BANK PLC | LAGOS | | NAMENGLA |
| 38 | SUNTRUST BANK NIGERIA LIMITED | LAGOS | | SUTGNGLA |
| 39 | UNION BANK OF NIGERIA PLC | LAGOS | | UBNINGLA |
| 40 | UNITED BANK FOR AFRICA PLC | ABA | (ABA MAIN BRANCH) | UNAFNGLA088 |
| 41 | UNITED BANK FOR AFRICA PLC | ABA | (ABA/OWERRI RD. BRANCH) | UNAFNGLA171 |
| 42 | UNITED BANK FOR AFRICA PLC | ABA | (EZIUKWU BRANCH) | UNAFNGLA223 |
| 43 | UNITED BANK FOR AFRICA PLC | ABEOKUTA | (ABEOKUTA BRANCH) | UNAFNGLA055 |
| 44 | UNITED BANK FOR AFRICA PLC | ABUJA | (ABUJA BRANCH) | UNAFNGLA114 |
| | | | | |
| 45 | UNITED BANK FOR AFRICA PLC | ABUJA | (NICON NOGA BRANCH) | UNAFNGLA215 |
| 46 | UNITED BANK FOR AFRICA PLC | AKURE | (AKURE BRANCH) | UNAFNGLA056 |
| 47 | UNITED BANK FOR AFRICA PLC | ASABA | (ASABA BRANCH) | UNAFNGLA175 |
| 48 | UNITED BANK FOR AFRICA PLC | AWKA | (AWKA BRANCH) | UNAFNGLA164 |
| 49 | UNITED BANK FOR AFRICA PLC | BAUCHI | (BAUCHI BRANCH) | UNAFNGLA030 |
| 50 | UNITED BANK FOR AFRICA PLC | BENIN CITY | (BENIN BRANCH) | UNAFNGLA044 |
| | | | | |
| --- | --- | --- | --- | --- |
| 51 | UNITED BANK FOR AFRICA PLC | BENIN CITY | (UGBOWO BRANCH) | UNAFNGLA117 |
| 52 | UNITED BANK FOR AFRICA PLC | CALABAR | (CALABAR BRANCH) | UNAFNGLA094 |
| 53 | UNITED BANK FOR AFRICA PLC | EKET | (EKET BRANCH) | UNAFNGLA222 |
| 54 | UNITED BANK FOR AFRICA PLC | ENUGU | (AGBANI ROAD BRANCH) | UNAFNGLA176 |
| 55 | UNITED BANK FOR AFRICA PLC | ENUGU | (ENUGU BRANCH) | UNAFNGLA084 |
| | | | | |
| 56 | UNITED BANK FOR AFRICA PLC | ENUGU | (UNEC BRANCH) | UNAFNGLA123 |
| 57 | UNITED BANK FOR AFRICA PLC | FUNTUA | (FUNTUA BRANCH) | UNAFNGLA054 |
| 58 | UNITED BANK FOR AFRICA PLC | GOMBE | (GOMBE BRANCH) | UNAFNGLA152 |
| 59 | UNITED BANK FOR AFRICA PLC | HADEJIA | (HADEJIA BRANCH) | UNAFNGLA126 |
| 60 | UNITED BANK FOR AFRICA PLC | IBADAN | (AMUNIGUN BRANCH) | UNAFNGLA043 |
| 61 | UNITED BANK FOR AFRICA PLC | IBADAN | (IBADAN MAIN BRANCH) | UNAFNGLA040 |
| 62 | UNITED BANK FOR AFRICA PLC | IBADAN | (IWO ROAD BRANCH) | UNAFNGLA166 |
| 63 | UNITED BANK FOR AFRICA PLC | IBADAN | (MOLETE BRANCH) | UNAFNGLA042 |
| 64 | UNITED BANK FOR AFRICA PLC | IDAH | (IDAH BRANCH) | UNAFNGLA112 |
| 65 | UNITED BANK FOR AFRICA PLC | IJEBU ODE | (IJEBU ODE BRANCH) | UNAFNGLA132 |
| 66 | UNITED BANK FOR AFRICA PLC | IKOM | (IKOM BRANCH) | UNAFNGLA023 |
| 67 | UNITED BANK FOR AFRICA PLC | ILORIN | (ILORIN BRANCH) | UNAFNGLA049 |
| 68 | UNITED BANK FOR AFRICA PLC | JOS | (JOS BRANCH) | UNAFNGLA098 |
| 69 | UNITED BANK FOR AFRICA PLC | KADUNA | (KADUNA NORTH BRANCH) | UNAFNGLA062 |
| 70 | UNITED BANK FOR AFRICA PLC | KADUNA | (KADUNA SOUTH BRANCH) | UNAFNGLA064 |
| 71 | UNITED BANK FOR AFRICA PLC | KADUNA | (TUDUN WADA BRANCH) | UNAFNGLA153 |
| 72 | UNITED BANK FOR AFRICA PLC | KAFANCHAN | (KAFANCHAN BRANCH) | UNAFNGLA195 |
| 73 | UNITED BANK FOR AFRICA PLC | KANO | (ADO BAYERO BRANCH) | UNAFNGLA224 |
| 74 | UNITED BANK FOR AFRICA PLC | KANO | (AMINU KANO INT'L AIRPORT) | UNAFNGLA169 |
| 75 | UNITED BANK FOR AFRICA PLC | KANO | (BAYERO UNIVERSITY BR.) | UNAFNGLA066 |
| 76 | UNITED BANK FOR AFRICA PLC | KANO | (KANO MAIN BRANCH) | UNAFNGLA060 |
| 77 | UNITED BANK FOR AFRICA PLC | KANO | (KANO SHARADA BRANCH) | UNAFNGLA136 |
| 78 | UNITED BANK FOR AFRICA PLC | KANO | (KANO WAJE BRANCH) | UNAFNGLA137 |
| 79 | UNITED BANK FOR AFRICA PLC | KATSINA | (DUTSINMA BRANCH) | UNAFNGLA154 |
| 80 | UNITED BANK FOR AFRICA PLC | KATSINA | (KATSINA BRANCH) | UNAFNGLA125 |
| 81 | UNITED BANK FOR AFRICA PLC | KONTAGORA | (KONTAGORA BRANCH) | UNAFNGLA147 |
| | | | | |
| 82 | UNITED BANK FOR AFRICA PLC | LAGOS | | UNAFNGLA |
| 83 | UNITED BANK FOR AFRICA PLC | LAGOS | (ADEOLA ODEKU BRANCH) | UNAFNGLA213 |
| 84 | UNITED BANK FOR AFRICA PLC | LAGOS | (AGBARA ESTATE BRANCH) | UNAFNGLA138 |
| 85 | UNITED BANK FOR AFRICA PLC | LAGOS | (ALABA INTERNATIONAL MARKET) | UNAFNGLA227 |
| 86 | UNITED BANK FOR AFRICA PLC | LAGOS | (ALAUSA BRANCH) | UNAFNGLA218 |
| 87 | UNITED BANK FOR AFRICA PLC | LAGOS | (APAPA WAREHOUSE BRANCH) | UNAFNGLA026 |
| 88 | UNITED BANK FOR AFRICA PLC | LAGOS | (APAPA WHARF BRANCH) | UNAFNGLA004 |
| 89 | UNITED BANK FOR AFRICA PLC | LAGOS | (BREADFRUIT BRANCH) | UNAFNGLA219 |
| 90 | UNITED BANK FOR AFRICA PLC | LAGOS | (E-BANKING SERVICE DEPT.) | UNAFNGLA228 |
| 91 | UNITED BANK FOR AFRICA PLC | LAGOS | (EBUTE METTA BRANCH) | UNAFNGLA008 |
| 92 | UNITED BANK FOR AFRICA PLC | LAGOS | (FALOMO BRANCH) | UNAFNGLA012 |
| 93 | UNITED BANK FOR AFRICA PLC | LAGOS | (FINANCE OPERATIONS (FINOPS)) | UNAFNGLA303 |
| 94 | UNITED BANK FOR AFRICA PLC | LAGOS | (FOREIGN CURRENCT DOMICILIARY) | UNAFNGLA304 |
| | | | | |
| 95 | UNITED BANK FOR AFRICA PLC | LAGOS | (FOREIGN TRADE) | UNAFNGLA306 |
| 96 | UNITED BANK FOR AFRICA PLC | LAGOS | (FOREIGN TREASURY OPERATIONS) | UNAFNGLA305 |
| 97 | UNITED BANK FOR AFRICA PLC | LAGOS | (IDOWU TAYLOR BRANCH) | UNAFNGLA193 |
| 98 | UNITED BANK FOR AFRICA PLC | LAGOS | (IDUMAGBO BRANCH) | UNAFNGLA009 |
| 99 | UNITED BANK FOR AFRICA PLC | LAGOS | (IGANMU BRANCH) | UNAFNGLA011 |
| 100 | UNITED BANK FOR AFRICA PLC | LAGOS | (IJORA BRANCH) | UNAFNGLA007 |
| | | | | |
| --- | --- | --- | --- | --- |
| 101 | UNITED BANK FOR AFRICA PLC | LAGOS | (IKEJA BRANCH) | UNAFNGLA005 |
| 102 | UNITED BANK FOR AFRICA PLC | LAGOS | (IKORODU ROAD BRANCH) | UNAFNGLA143 |
| 103 | UNITED BANK FOR AFRICA PLC | LAGOS | (ILUPEJU BRANCH) | UNAFNGLA006 |
| 104 | UNITED BANK FOR AFRICA PLC | LAGOS | (LAGOS AREA CLEARING CENTRE) | UNAFNGLA301 |
| 105 | UNITED BANK FOR AFRICA PLC | LAGOS | (LAGOS CASH MANAGMENT CENTRE) | UNAFNGLA226 |
| | | | | |
| 106 | UNITED BANK FOR AFRICA PLC | LAGOS | (LAGOS CENTRAL BRANCH) | UNAFNGLA002 |
| 107 | UNITED BANK FOR AFRICA PLC | LAGOS | (LAGOS EAST BRANCH) | UNAFNGLA003 |
| 108 | UNITED BANK FOR AFRICA PLC | LAGOS | (MARINA WEST BRANCH) | UNAFNGLA150 |
| 109 | UNITED BANK FOR AFRICA PLC | LAGOS | (MM INT'L AIRPORT ROAD) | UNAFNGLA217 |
| 110 | UNITED BANK FOR AFRICA PLC | LAGOS | (OBALENDE BRANCH) | UNAFNGLA130 |
| 111 | UNITED BANK FOR AFRICA PLC | LAGOS | (OKE ARIN BRANCH) | UNAFNGLA221 |
| 112 | UNITED BANK FOR AFRICA PLC | LAGOS | (OREGUN BRANCH) | UNAFNGLA016 |
| 113 | UNITED BANK FOR AFRICA PLC | LAGOS | (SALARY ADMINISTRATION DEPT.) | UNAFNGLA307 |
| 114 | UNITED BANK FOR AFRICA PLC | LAGOS | (SURULERE BRANCH) | UNAFNGLA205 |
| 115 | UNITED BANK FOR AFRICA PLC | LAGOS | (TINUBU BRANCH) | UNAFNGLA014 |
| 116 | UNITED BANK FOR AFRICA PLC | LAGOS | (TREASURY OPERATIONS) | UNAFNGLA302 |
| 117 | UNITED BANK FOR AFRICA PLC | LAGOS | (UBA HOUSE BRANCH) | UNAFNGLA204 |
| 118 | UNITED BANK FOR AFRICA PLC | LAGOS | (UBA REGISTRARS) | UNAFNGLA181 |
| | | | | |
| 119 | UNITED BANK FOR AFRICA PLC | LAGOS | (UNILAG BRANCH) | UNAFNGLA010 |
| 120 | UNITED BANK FOR AFRICA PLC | LOKOJA | (LOKOJA BRANCH) | UNAFNGLA127 |
| 121 | UNITED BANK FOR AFRICA PLC | MAIDUGURI | (BAGA ROAD BRANCH) | UNAFNGLA179 |
| 122 | UNITED BANK FOR AFRICA PLC | MAIDUGURI | (MAIDUGURI MAIN BRANCH) | UNAFNGLA067 |
| 123 | UNITED BANK FOR AFRICA PLC | MAKURDI | (MAKURDI BRANCH) | UNAFNGLA031 |
| 124 | UNITED BANK FOR AFRICA PLC | MINNA | (MINNA BRANCH) | UNAFNGLA099 |
| 125 | UNITED BANK FOR AFRICA PLC | MUBI | (MUBI BRANCH) | UNAFNGLA159 |
| 126 | UNITED BANK FOR AFRICA PLC | NEW BUSSA | (NEW BUSSA BRANCH) | UNAFNGLA050 |
| 127 | UNITED BANK FOR AFRICA PLC | NNEWI | (NNEWI BRANCH) | UNAFNGLA113 |
| 128 | UNITED BANK FOR AFRICA PLC | OGBOMOSHO | (OGBOMOSHO BRANCH) | UNAFNGLA160 |
| 129 | UNITED BANK FOR AFRICA PLC | OKENE | (AJAOKUTA BRANCH) | UNAFNGLA139 |
| 130 | UNITED BANK FOR AFRICA PLC | ONDO | (ONDO BRANCH) | UNAFNGLA115 |
| 131 | UNITED BANK FOR AFRICA PLC | ONITSHA | (ONITSHA BRANCH) | UNAFNGLA086 |
| | | | | |
| 132 | UNITED BANK FOR AFRICA PLC | OSHOGBO | (OSHOGBO BRANCH) | UNAFNGLA022 |
| 133 | UNITED BANK FOR AFRICA PLC | OTTA | (OTTA BRANCH) | UNAFNGLA039 |
| 134 | UNITED BANK FOR AFRICA PLC | OWERRI | (OWERRI BRANCH) | UNAFNGLA087 |
| 135 | UNITED BANK FOR AFRICA PLC | OYO | (OYO BRANCH) | UNAFNGLA206 |
| 136 | UNITED BANK FOR AFRICA PLC | PORT HARCOURT | (BONNY BRANCH) | UNAFNGLA220 |
| 137 | UNITED BANK FOR AFRICA PLC | PORT HARCOURT | (PH AGGREY RD. BRANCH) | UNAFNGLA082 |
| 138 | UNITED BANK FOR AFRICA PLC | PORT HARCOURT | (PORT HARCOURT) | UNAFNGLA080 |
| 139 | UNITED BANK FOR AFRICA PLC | PORT HARCOURT | (TRANS AMADI BRANCH) | UNAFNGLA083 |
| 140 | UNITED BANK FOR AFRICA PLC | SAPELE | (SAPELE BRANCH) | UNAFNGLA046 |
| 141 | UNITED BANK FOR AFRICA PLC | SHENDAM | (SHENDAM) | UNAFNGLA118 |
| 142 | UNITED BANK FOR AFRICA PLC | SOKOTO | (GUSAU BRANCH) | UNAFNGLA210 |
| 143 | UNITED BANK FOR AFRICA PLC | SOKOTO | (SOKOTO FODIO RD. BRANCH) | UNAFNGLA070 |
| 144 | UNITED BANK FOR AFRICA PLC | SOKOTO | (SOKOTO KRB BRANCH) | UNAFNGLA025 |
| 145 | UNITED BANK FOR AFRICA PLC | UMUAHIA | (UMUAHIA BRANCH) | UNAFNGLA141 |
| 146 | UNITED BANK FOR AFRICA PLC | UYO | (UYO BRANCH) | UNAFNGLA024 |
| 147 | UNITED BANK FOR AFRICA PLC | WARRI | (EFFURUN BRANCH) | UNAFNGLA034 |
| 148 | UNITED BANK FOR AFRICA PLC | WARRI | (WARRI BRANCH) | UNAFNGLA048 |
| 149 | UNITED BANK FOR AFRICA PLC | YOLA | (YOLA BRANCH) | UNAFNGLA032 |
| 150 | UNITED BANK FOR AFRICA PLC | ZARIA | (SAMARU BRANCH) | UNAFNGLA203 |
| | | | | |
| --- | --- | --- | --- | --- |
| 151 | UNITED BANK FOR AFRICA PLC | ZARIA | (ZARIA BRANCH) | UNAFNGLA065 |
| 152 | UNITY BANK PLC | ABUJA | | ICITNGLA |
| 153 | WEMA BANK PLC | KANO | | WEMANGLA02K |
| 154 | WEMA BANK PLC | LAGOS | | WEMANGLA |
| 155 | WEMA BANK PLC | TINUBU | | WEMANGLA02T |
| | | | | |
| 156 | ZENITH BANK PLC | ABUJA | (ABUJA BRANCH) | ZEIBNGLA013 |
| 157 | ZENITH BANK PLC | LAGOS | | ZEIBNGLA |
| 158 | ZENITH BANK PLC | LAGOS | (ELECTRONIC TRANSACTIONS) | ZEIBNGLAWEB |
| 159 | ZENITH PENSIONS CUSTODIAN LIMITED | LAGOS | | ZEPCNGLA |