EFCC Zonal offices and address
|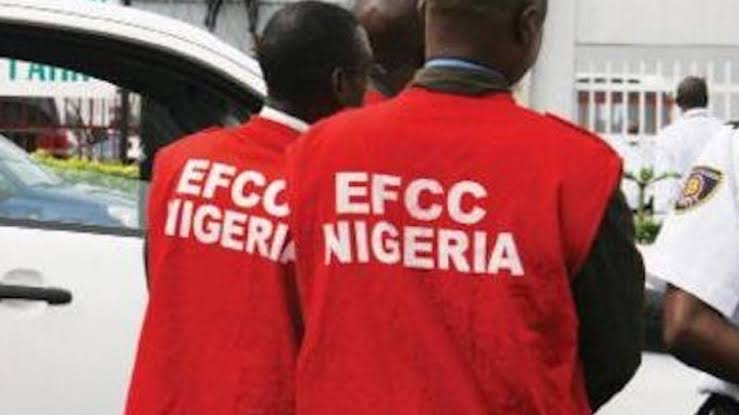 The Economic and Financials Crimes Commission (EFCC) is a Nigerian law enforcement agency established to tackle economic and financial crimes within the country. It was established in 2003 by the Olusegun Obasanjo administration in response to pressure from the Financial Action Task Force on Money Laundering (FATF), which named Nigeria as one of 23 countries non-cooperative in the international community's efforts to fight money laundering.
With the EFCC headquarters in Abuja, EFCC has zonal offices across the country to help tackle financial crimes in the country. Here are EFCC zonal offices and their address.
EFCC Office in Abuja
No. 5, Fomella Street, Off Adetokunbo Ademola Crescent, Wuse II, Abuja.
EFCC Office in Lagos
No. 15A, Awolowo Road, Ikoyi, Lagos.
EFCC Office in Rivers
6A Olumeni Street Old GRA, Port Harcourt, Rivers State
EFCC Office in Enugu
Plot 106 Federal Government College Road, Independence Layout, Enugu.
EFCC Office in Kano
No 2 Hajj Camp Road, Kano, Kano State.
EFCC Office in Gombe
No. 4 EFCC Street, New G.R.A, Gombe
EFCC Office in Oyo
16 A, Reverend Oyebode Crescent, Iyaganku, Ibadan, Oyo State
EFCC Office in Kaduna
No. 4 Wurno Road, Badarawa, Kaduna
EFCC Office in Borno
Plot No. 80 Babashehu Lami Street, Opposite Ekanemi College, Tatun Wada Layout, Borno State
EFCC Office in Benin
No. 1 High Court Road, GRA, Benin, Edo state
EFCC Office in Akwa Ibom
No 3 Akparawa Crescent Off Edet Akpan Avenue (Four Lane) Ewet Housing, Uyo, Akwa Ibom State
EFCC Office in Kwara
No 1 Catchment Road, off Forest Road, GRA, Ilorin, Kwara State
EFCC office in Sokoto
No 7 Super Quarters, off Sama Road, Sokoto
EFCC Office in Benue
193 Gondo Aluor Roaf, old GRA, Makurdi, Benue
EFCC headquarters
Plot 301/302, Institution and Research Cadastral District, Jabi, Abuja