Ebere Okaro Biography; Career, Movies and Awards
|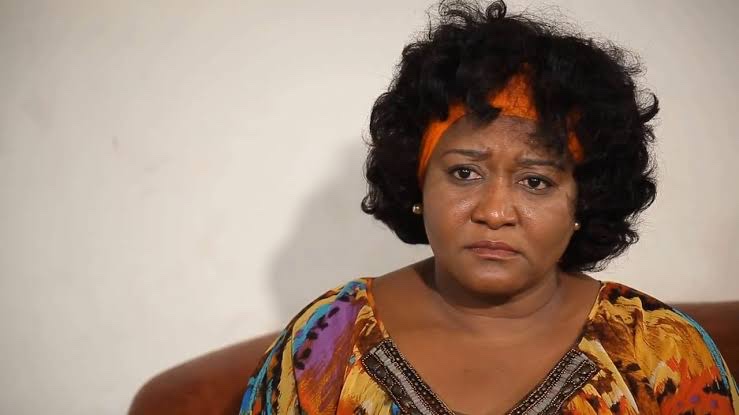 Ebere Okaro Onyiuke is one of the amazing and super talented Nigerian actress. She is popularly known for her motherly roles in most of her movies and she is one of those few actress that can fit in any role given to her. In this article, I will be sharing with you the biography of Ebere Okaro that will interest you:
Ebere Okaro is a Nigerian actress and movie producer. She is also an entrepreneur, philanthropist and showbiz personality.Ebere Okaro was born on the 19th of January, 1964 in London but was raised and grew up in Enugu State, Nigeria.
Educational background
Okaro had her primary education at Santa Maria Primary School after which she proceeded to Queen of the Lady Rosary Secondary School,Nsukka,Enugu State . She attended the University of Calabar where she graduated with a Bachelor's degree in Theatre Arts.
Career and Movies
Okaro started her acting career right from her childhood during her primary school days and also came from a family of entertainers, her mother was a full-time TV producer.
Okaro first appeared in one of the series produced by Nigerian Television Authority qftee her National Youth Service before she joined Nollywood full-time in 1996.
Okaro is a multitalented actress and have become one of the most featured actress and she have been in over 100 movies since the onset of her career.
Okaro once took a break from Nollywood Industry and proceeded to work with the embassy in Lagos and also worked with the bank before she returned back to acting. In 2014, she produced her first movie titled "Musical whispers " ,the movie was an advocay project for loving and caring for children with autism.
Ebere Okaro is one of the most sought out and influential Nollywood actress and some of her movies include;Red light, road to yesterday, chetanna, 30 days amongst others.
Personal life and family
Ebere Okaro is currently married into the onyiuke family and the marriage is blessed with children.
Awards
Ebere Okaro is an award-winning actress and has won numerous awards such as winning the best supporting actress at AMVC for her performance in the movie 4-1 Love and other awards.