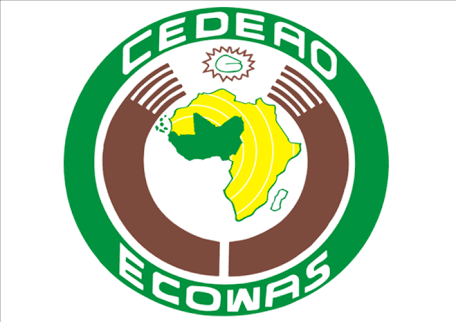 Organization

ECOWAS

Headquarters

Abuja, Nigeria

Official languages

English, French and Portuguese

Chairman

Mahamadou Issoufou

President of the commission

Jean-Claude Kassi Brou

Speaker of the parliament

Moustapha Cissé Lô

Establishment

28 May, 1975

15 members

Treaty of Lagos

28 May, 1975

Treaty Revision

24 July,  1993
 The acronym ECOWAS stands for Economic Community of West African States. This community was created and founded by the treaty of Lagos in Lagos, Nigeria on May 28,1975 but a revised treaty was signed on July 24,1993 which was intended to accelerate the integration of economic policy and to improve political cooperation. The primary purpose of creating this community is to promote economic trade,national cooperation and monetary union, for growth and development.
Members of ECOWAS
Currently, there are 15 countries that make up the economic community of west african states. Leading the community are the founding members of ECOWAS which includes:
1. Benin
2. Cote d'Ivoire
3. Gambia
4. Ghana
5. Guniea
6. Guniea-bissau
7. Liberia
8. Mali
9. Mauritania ( Which later left in 2002)
10. Niger
11. Nigeria
12. Senegal
13. Sierra Leone
14. Togo
15. Burkina Faso (which joined as upper Volta)
Cape Verde joined the community in 1977; Morocco requested membership in 2017 , and in the same year Mauritania requested to rejoin, but it is still pending.
So presently as of now, these are the 15 African countries that make up ECOWAS and they are;
1. Benin
2. Cote d' Ivoire
3. Gambia
4. Ghana
5. Guniea
6. Guniea-bissau
7. Liberia
8. Mali
9. Cape verde
10. Niger
11. Nigeria
12. Senegal
13. Sierra Leone
14. Togo
15. Burkina Faso
The Economic Member countries have three official state languages (French , English and Portuguese) and as well as over a thousand other existing local languages of these member counties and tribe.
Structure of ECOWAS
The structure of the Economic Community has changed several times over the years. In June 2019, ECOWAS has seven active institutions: the Authority of Heads of State and Government (which is the leading body), the ECOWAS Commission (the administrative instrument), the Community Parliament, the Community Court of Justice, the ECOWAS Bank for Investment and Development (EBID, also known as the Fund), the West African Health Organisation (WAHO), and the Inter-Governmental Action Group against Money Laundering and Terrorism Financing in West Africa (GIABA). . The treaties also provide for an advisory Economic and Social Council, but ECOWAS does not list this as part of its current structure.
In addition to these seven institutions, specialized agencies in ECOWAS include the West African Monetary Agency (WAMA), the Regional Agency for Agriculture and Food (RAAF), ECOWAS Regional Electricity Regulatory Authority (ERERA), ECOWAS Centre for Renewable Energy and Energy Efficiency(ECREEE), The West African Power Pool (WAPP), ECOWAS BROWN CARD, ECOWAS Gender Development Centre (EGDC), ECOWAS Youth and Sports Development Centre (EYSDC), West African Monetary Institute (WAMI), and ECOWAS infrastructure Projects.
Functions of ECOWAS
1. They are responsible for peacekeeping between the member counties to ensure that there is no conflict among them.
2. They are also responsible for the promotion prosperity and development of West Africa and the well-being of its people.