How to start a cleaning company in Nigeria
|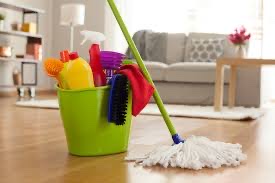 Nowadays, a lot of people who are creative create a lot of magic in form of business or services and the cleaning services is not left out.
Although before now this cleaning service wasn't a lucrative business because most people felt like that they can do their cleaning themselves not until big industries started coming up and larger places and offices needed to be cleaned steady, that was when this cleaning business started making sense to some people as a source of profitable income.
Sadly enough,with the rising of these industries , this cleaning services has become a very competitive one unlike before so many people are trying out new ideas and initations to be a unique brand. In this article, I will be teaching you on how you can uniquely and outstandingly start up your own cleaning company in Nigeria .
Before you can successfully and effectively run a cleaning company in Nigeria, here are things you should consider which are important for the growth of the company :
1. Find a place to Clean : Oh yes! There is no cleaning company without a place to Clean. So the first step towards starting a cleaning company is to find a place to clean , you can start by asking around for individuals or organizations who might be needing your services because a clear valuation about these findings will help you determine the size of the company and the type of equipment that you will be needing the company.
2. Starting a cleaning company in Nigeria does not require any special requirement or certificate as such rather it requires that you know how to clean stuffs very well both simple and complex ones but it will be perfect if you can under go a training and master the skill so that you will be experienced.
3. Any reputable cleaning company should have an outlet / storage house or office where you can store your cleaning equipment for easy use as well as receive and attend to your clients too.
4. Make sure that you have purchased all the necessary equipments and materials that will be needed to carry out the services effectively.
5. As soon as the company starts to expand, there will be possible need for you to employ and hire some extra helping hands. You can either hire the already experienced ones or likely train some to be able to help you out.
6. Just like any other business or services, they all need advert and promotions to be known by their perspective clients and customers. So your cleaning company shouldn't lack this business aspect because it needs advertisement to able to reach out to more clients. Also as your company expands, it is necessary for you to have a website where people can easily connect to your company.
With all these points and more other creative ideas, I'm sure that anyone can start his/her cleaning company here in Nigeria with ease.