How To Get Loan Without Collateral In Nigeria
|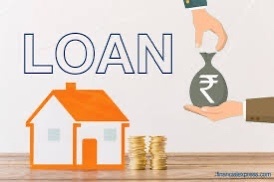 If you are a businessmen or intend to venture into a business, you might need a loan to make due for the shortages in the capital needed for your business. Which boils down to this question;
• How can I get a loan without collateral in Nigeria?
• Which financial institutions can give loan without collateral?
• What is the highest amount of loan I can get without collateral?
• How to get loan without collateral?
• Top institutions to get loan without collateral?
What is a loan?
A loan is a financial aid rendered to an individual by one or more than one person or by an institution to be paid back depending on the agreement bordering the loan. A loan could be acquired with or without collateral.
Not every individual in Nigeria has what they can use as collateral in other to be eligible for loans. This is why loans without collateral are very important. In today's world business owners and I dutifully can apply for quick loans online without putting up their assets as collateral here the lenders evaluate credit worthiness of the individual and also the ability to payback within stipulated time. On this conditions if successful the low can be approved.
Here I will list 9 websites that offers loans without collateral from my research
1) Fastcredit
If you have a small, micro or medium enterprising need of expansion, you can apply for loan in fastcredit because they offer loans to these individuals. The loans offered are backed by reliable guarantors and it is for a maximum of 6months. They also offer fast all purpose cash to employees of corporate bodies to enable them meet the urgent needs of the customers.
2) Quickcheck
They use mobile technology to enable individuals and small business owners get access to funds. Users can access quick and hassel free loans of up to #30000 for a duration of 15-30days without collateral.
3) Grofin
They provide loans across Africa and Middle East to individuals of small and medium enterprise (SME). If you have a business worth investing in and are looking to expand your business then you can apply through grofin. Loans between US$100000-1.5millions can be assessed.
4) Smedan
This is am initiative instituted by government for entrepreneurs and SME business owners to get loans. The core mission of the organization is to promote entrepreneurship mindsets among Nigerians and also provide capitals. They also provide hand-on training for individuals.
5) Zedvance
This is a consumer finance company that provide loans to only salary earners. one can borrow #3million in less than 24hrs.
6) Paylater
This is an online lending platform that provides loans to Individuals and small business owners in Nigeria. one can access loans of up to #500000 with no collateral. The funds once approved are received within 1-3 working days. To be eligible for higher loans, it is advisable to repay on time the previous loan.
7) Kiakia.co
The name gotten from the popular Nigerian slogan "fast fast" because they provide fast solutions which are effective and efficient. They use psychometry, big data, machine learning and digital forensics for its credit scoring and credit risk assessment algorithm to provide loans to individuals.
8) C24
This is a microfinance institution whose vision was birthed from the fact that individuals can need emergency loans that is a situation can arise whereby individuals needs money immediately. Their online application process has been made easier removing stress.
9) Spectra
This is a platform that gives individuals loan of up to #5million within a short period of time as low as 5minutes in a single transaction.