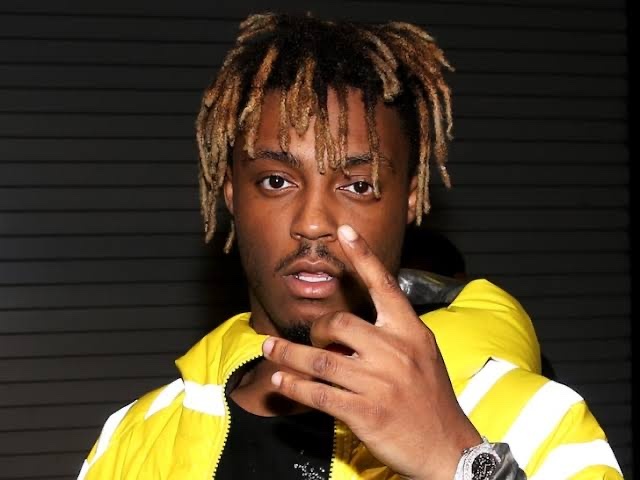 Jarad Anthony Higgins popularly known as Juice World was born on 2nd December, 1998 in Chicago , Illinois. He was an American rapper, singer and songwriter. Juice Wrld became popular for his his hit singles 'all girls are the same' and 'lucid dreams'. He has collaborated with America acts like Sky Mask, Lil Bibby, Furure and Nicki Minaj.
Early Life
After he moved to Homewood in 1999 he attended Homewood-Flossmoor High School. Juice WRLD was raised by just his mother following the parents divorce when he was three. His religious mum never let him listen to hip hop music but was allowed to listen to rock and pop musics.
Juice Wrld was a heavy drug user. He began drinking lean at 6th grade. He also smoked cigarettes and used percocets and xanax. Juice Wrld stopped using drugs a year before high school graduation following his health challenges.
Music Career
Juice Wrld started his music career at the age of 4 when he learnt how to play piano. He also learnt how to play guitar, trumpets and bands. While in high school he recorded musics with his cell phone and uploaded in iCloud.
In 2015, Juice Wrld H his first single titled forever. He later signed to Grade A interscope where he released too much cash with his former producer Nick Mira. In June, 2017, Juice Wrld EP999 in June 1997.
In December, 2017 Juice Wrld released another EP Nothing different with three hit tracks. In February 2018, He released his first music video ve for he was signed to interscope record label for $3,000,000. In May 2018, Lucid dream was officially released as well as the music video. The hit song made it to billboard top 100.
In July, 2018, he released his first single as juice Wrld Wasted featuring Lil Uzi Vert. The song featured no 67 at billboard's top 100. In August 2018, he made a late night television debut performing Lucid dreams at the Jimmy Kimmel Live. In October 2018, he released the music video for Armed and Dangerous and a lead collaboration with future Wrld on drugs called fine China.
Ski Mask announce. In December 2018 that he would be releasing a joint mixtape called Evil Twins with Juice Wrld in in 2019 as well as 2019 tour across North America. Juice Wrld announced that his second studio album Death race for love would be released in March 2019 before embarking on a Nicki Wrld tour with Nicki Minaj.
Before Juice Wrld's death in 2019 he released the following singles; All Night with RM and Suga of BTS; "Hate Me", with Ellie Goulding;"Run"; "Graduation", with Benny Blanco;and "Bandit" with NBA YoungBoy.
Juice Wrld Awards
In 2018 , Juice Wrld's Lucid dream was nominated for song of summer in MTV video music award. Juice Wrld was nominated in the category of best hip hop artist in the BET Hip Hop Award.
In 2019, Juice Wrld won the top new artist in the Billboard music award.
Juice
Wrld Death
On 8 December, 2018, Juice Wrld was aboard a private jet traveling from Los Angeles to Chicago. Juice Wrld swallow multiple Percocet pills to hide them from law enforcement agents. Juice Wrld began convulsing and going into seizure.
He was administered two doses of the emergency medication Narcan as an opioid overdose was suspected. Juice Wrld was rushed to  nearby Advocate Christ Medical Center in Oak Lawn were he died at the age of 21. The police recovered three hand guns and 32kg of marijuana from the private jet.