Donald Trump Biography: Businesses and Net Worth
|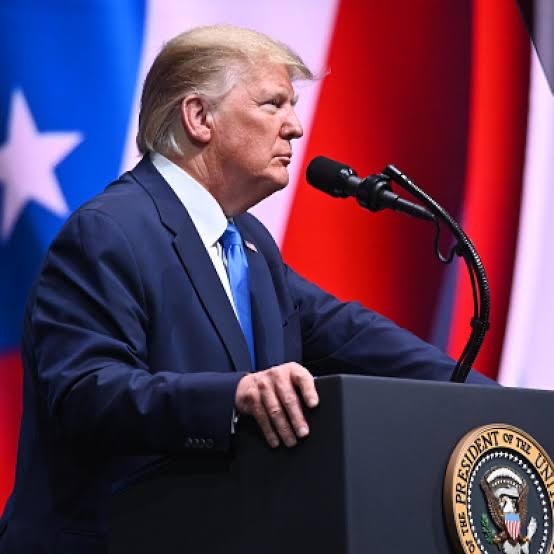 Donald Trump was born on June 4th, 1946. He is an American businessman, real estate developer, tv personality, author and the 45th President of the United States. Donald Trump became President on January 20th, 2017 after defeating Hilary Clinton of the Democratic Party.
Early life and Education
Trump was born in New York City where he was raised. Trump attended Wharton School, University of Pennsylvania where he obtained a degree in economics.
Businesses and Net worth
In 1971, Donald Trump took over the families real estate business. He renamed it the Trump organization and expanded the business beyond Queens and Brooklyn to Manhattan. The Trump organization has renovated and built skyscrapers, casinos, golf course and hotels.
The Trump organization renovated the derelict of Commodores Hotels in Manhattan in 1978 and in 1980 the hotel reopened as The Grand Hyat Hotel. In 1980 Trump obtained license to designsThe Trump Tower in the mid town of Manhattan. The building which was formerly Trumps Primary residence now houses the Trumps headquarters.
In 1984, Trump opened Harrah's at Trump Plaza hotel and casino in Atlantic City, New Jersey with financing from the Holiday Corporation.
In 1985, Trump acquired the Mar-a-Lago estate in Palm Beach, Florida. The Mad-a-Lago estate houses Trumps private residence as well as a private club with initiation fee of $100,000. The initiation fee was increased to $200,000 in January 2017.
In 1989, Trump acquired the Plaza hotel with a $425million loan from Consortium of Bank but lost the hotel in 1995 to Citibank and investors from Singapore and Saudi Arabia who acquired the $300million debt after the hotel filed for Bankruptcy protection in 1992.
In 1996, Trump acquired a vacant 71 story skyscraper at 40 Wall Street. The Skyscraper was renovated and renamed the Trump building. In the early 1990s, Trump won the right to develop a 70-acre (28 ha) tract in the Lincoln Squareneighborhood near the Hudson River. Struggling with debt from other ventures in 1994, Trump sold most of his interest in the project to Asian investors who were able to finance completion of the project
As at December 2016, the Trump organization owned 18 Golf resorts and golf course in the United States and abroad
Trump owned the Miss Universe and Miss USA beauty pageants from 1996 to 2015. He has also produced and hosted reality TV shows from 2003 to 2015.
After Trump Organization's financial loss in the early 90s, Trump organization was rebranded and its businesses focused on building projects that are owned and operated by other people and companies. By 2010, it's footprints has expanded beyond New York to Chicago, Las Vegas, Washington D.C., Panama City, Toronto, and Vancouver. As well as outside the United States in Dubai, Honolulu, Istanbul, Manila, Mumbai, and Indonesia.
According to Washington posts, Trump Organization is licensed with over 50 consumers goods that yield profit of $59million annually.
According to Forbes, Donald Trump is estimated to worth USD3.1 billion.
Legal Issues and

Bankruptcy

In 2018, the Trump Organization has been involved in over 4000 state and federal legal action. Trump has been the plaintiff in 1900 cases and the defendant in 1450 cases as at 2016.

Trumps hotels have been declared bankrupt six times between 1991 and 2009 in order to renegotiate debt with bank.
Political
career and

Presiden

cy

Donald Trumps political activities have changed a lot of times. In 1987, Trump registered as a Republican in Manhattan. In 1999 he switched to reform party. In 2001 he became a Democrat, then in 2009, he came back to Republican Party. Trump made remarkable donations to both Democrats and Republicans till 2010, when he increased donation to the Republican Party.

Trump's presidential ambitions was not taken serious. Trump's moves were interpreted by some media as possible promotional tools for his reality show The Apprentice.

In the year 1999, Donald Trump indicated interest to run for President under the Reform Party again George W.Bush and Al Gore. Trump however dropped out of the race after poll showed he had 7% support.

In 2004 he considered running for president. In 2008 he endorsed John Mc Cain.

In 2011, Trump speculated he would be running for president and made his first speaking appearance at the Conservative Political Action Conference (CPAC) in February 2011. However in May 2011, Trump announced he will not be running for president and endorsed Mitt Romney.

In June 2015, Trump announced he will be running for president. During his campaign, Trump emphasized on illegal immigration, offshoring of American jobs, the U.S. national debt, and Islamic terrorism. He also chose make "America Great" as his slogan. Trump became the presumptive nominee of the Republican Party after Cruz and John Kasich suspended their presidential campaign. In July 2016, Trump nominated Indiana Governor Mike Pence as running mate.

On November 8, 2016, Trump received 304 votes against 227 for HilaryClinton. Though Trump received a smaller share of the popular vote. Trump became the fifth person to be elected president while loosing popular vote. Clinton was ahead nationwide by 2.1 percentage points, with 65,853,514 votes (48.18%) to 62,984,828 votes (46.09%); neither candidate reached a majority. Trump won 30 states while Clinton won 20 states. Trump is the wealthiest president of the United States and the oldest person to assume the office.
Donald Trump's impeachment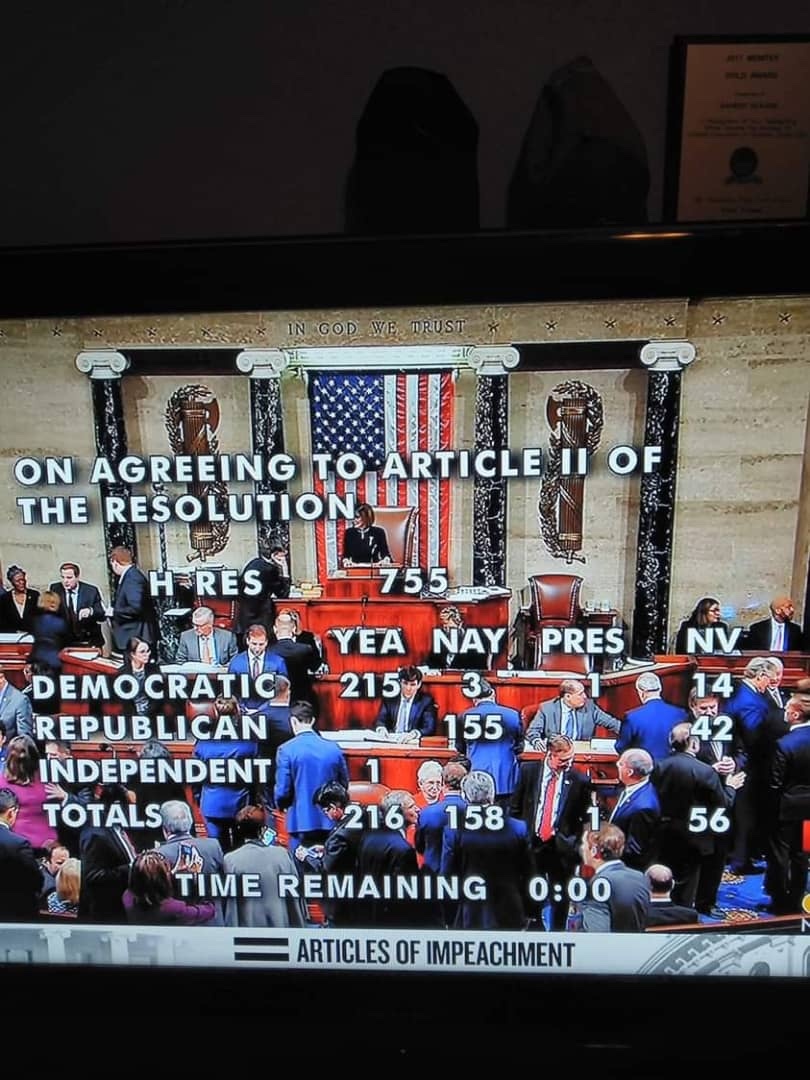 On December 8th, 2019, Donald Trump was impeached by the the House of Representatives over what they referred to as abuse of the power of the presidency to benefit himself politically and then obstructing congressional efforts to investigate his actions.
Trump was impeached after 230 members voted for his impeachment while 197 voted against his impeachment.
The House debated the merits of Trump's impeachment for more than six hours before voting. Democratic lawmakers pointedly advanced the case for Trump's impeachment. They alternated with Republicans, who said Trump had done nothing wrong in his monthslong push to get Ukraine to investigate one of Trump's chief 2020 Democratic challengers, former Vice President Joe Biden, his son Hunter Biden's lucrative work for a Ukrainian natural gas company and a debunked theory that Ukraine meddled in the 2016 election that Trump won to undermine his campaign.
Trump made the appeal for the Biden investigations directly to Ukrainian President Volodymyr Zelenskiy in a late July phone call at a time when he was temporarily withholding $391 million in military aid Kyiv wanted to help fight pro-Russian separatists in eastern Ukraine.
Trump eventually released the money in September without Zelenskiy launching the Biden investigations, proof, Republicans said during the House floor debate, that Trump had not engaged in a reciprocal quid pro quo deal, the military aid in exchange for the Biden investigations.
One of the articles of impeachment approved by the House accused Trump of abusing the power of the presidency by soliciting a foreign government, Ukraine, to undertake the investigations to help him run against Biden, who is leading national polls of Democrats in the race for the party's presidential nomination to oppose Trump next year.
The Democrats controlled House of Representative approved two articles of impeachment against Trump, a Republican. Trump became the third United States President to be impeached. Trump will likely face trial in January at the Senate. However analysis show Trump will be acquainted by a Republican majority in the Senate.
The White House while reacting to the impeachment said
"Today marks the culmination in the House of one of the most shameful political episodes in the history of our Nation." It called the the actions a "sham impeachment."
"The President is confident the Senate will restore regular order, fairness, and due process, all of which were ignored in the House proceedings. He is prepared for the next steps and confident that he will be fully exonerated."
US Senate Acquits Trump
Following the impeachment of Donald Trump as United States President by the United States House of Representative, Trump stood trial at the United States Senate.
The United States Senate on Wednesday 5th February,2020 acquainted Trump of the charges of abuse of office and obstructed congress. They also squashed the impeachment, thus Trump will remain in office as the United States President.
During voting, the first allegation of abuse of power was defeated 48 votes against 52, while the obstruction of Congress was crushed with 47 votes against 53.
All Republican Senators except Senator Mitt Romney from Utah voted for Trump to remain in office.
Trumps Personal Life and Family
Donald Trump married Ivana Trump in 1977. The two were married till 1992 when they divorced . Donald and Ivana Trump has three children together Donald Jr. Ivanka and Eric Trump.
Trump married Marla Maples in 1993. An actress and TV personality. Together they have a child Tiffany Trump. The duo divorced in 1999.
In 2005, Trump married Melanie Trump and together they have a son Barron William Trump.
Trump has ten grand children.