Smartphones are really important in everything we do today and they are part of things that we can't do without because of its essential roles and importance. Over the years, they have been regular updating of our smartphones with different technologies just to make it reach up to our needs and standard. In today's article, I will be sharing with you top 5 smartphones of 2019 .
1. Samsung Galaxy S10 plus :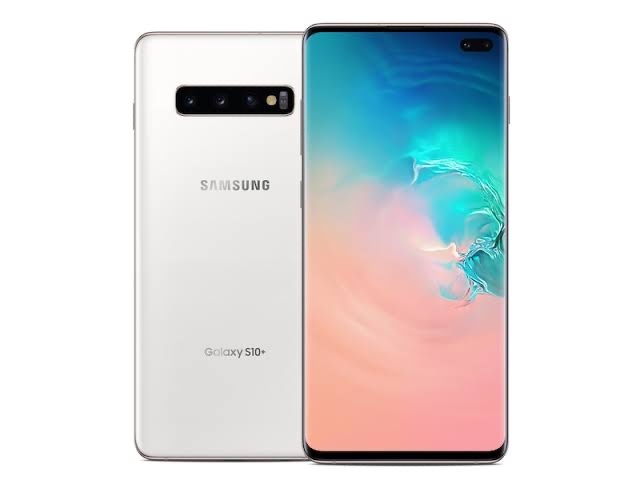 This smartphone is the leading smartphone released so far in the year 2019 the device built with an outstanding technology and is packed with a special features such as Screen Size: 6.4 inches | Android Version: 9 Pie with OneUI | Processor: Snapdragon 855 (US)/Exynos 9820 (WW) | Cameras: 12 MP, 16 MP and 12MP (Rear); 10 MP and 8 MP (Front) | RAM/Storage: 8, 12 GB/128 GB, 512 GB, 1TB. It may also interest you to know that the phone has the following :
• Immersive Infinity-O display
• Ultrasonic fingerprint sensor works well
• Excellent cameras
• Very fast performance
• Superb battery life
• Headphone jack
• Pricey
• Confusing gesture controls
2. Oneplus 7T :
One of the another top phones of 2019 is Oneplus 7T. This device has great features such as Screen Size: 6.55 inches | Android Version: 10 with Oxygen OS | Processor: Snapdragon 855+ | Cameras: 48 MP, 16 MP and 12 MP (Rear); 16 MP (Front) | RAM/Storage: 8 GB/128 GB which also includes special characteristic like Phenomenal value,Great software,Blistering performance,Speedy charging,Excellent build quality,Macro mode works well,Camera bump is an eyesore,No wireless charging,Battery life is just average
3. Google pixel 3a :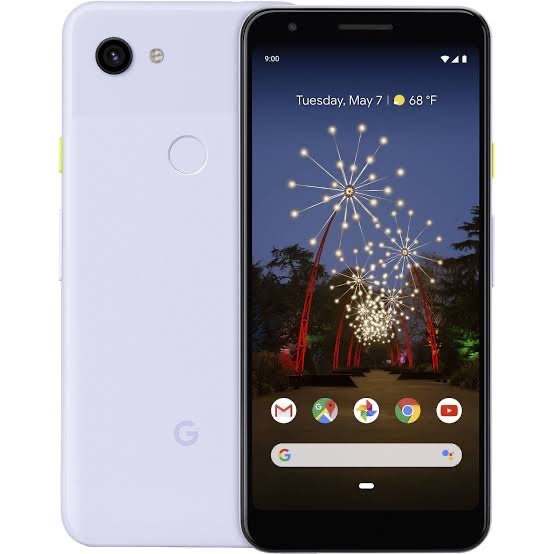 This is another top android smartphone of 2019 in built with great features likeScreen Size: 5.6 inches | Android Version: 9 Pie | Processor: Snapdragon 670 | Cameras: 12 MP (Rear); 8 MP (Front) | RAM/Storage: 4 GB/64 GB. Aside from this, the mobile device has other characteristic like the phone cost for lesser amount, the camera is sharp and excellent ,the battery lasts for a longer time, no wireless charging etc
4. iPhone 11 :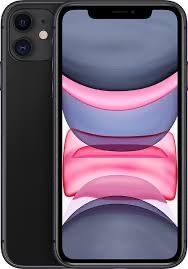 The iPhone 11 is the the Lastest and most treanding innovation of the Apple brand which was launched and released few months ago. The iPhone 11 is totally different from what we have been seeing in other previously released iPhone series. You might be wondering what's so special about this new iPhone 11 here is the juicy features of this device that I think that you should know about .
• The new iPhone 11 is beautifully crafted with premium materials to hold it's value longer – just like other iPhones.
• The device is armed with strong front glass and back glass that can withstand minor falls and also resist water up to 30 minutes
• The new device comes in six different color options to choose from which are yellow, red, purple, green ,black and white.
• The display is wow!!! It features a 6.10- inch touchscreen display with a resolution of 828 x 1792 pixels and a pixels density of 326 pixels per inch which makes it big enough for you to enjoy any media content of your choice
• The camera is so sharp and bright I must really confess to that , it features a 12MP main camera with an f/1.8 aperture and another 12MP camera with an f/2.4 aperture on the rear and also the front is iced with a 12MP camera which has an f/2.2 aperture just for clean selfies
• The battery duration is also perfect and it offers a decent battery life that can take you up to one day depending on the usage and it was quoted that the battery capacity is up to 3110mAh li-ion battery, secondly IR charges at a high rate and also supports wireless charging which is the Lastest trend now
• The iPhone 11 is powered by the iOS 13 Bionic processor with a RAM size of 4GB RAM and a 64GB internal storage and no external storage is allowed
• The iPhone 11 supports dual SIM (Nano and eSIM), network of 4G, 3G and 2G and no fingerprint
5. iPhone 11 pro Max :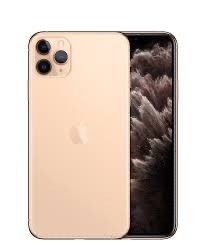 iPhone 11 pro Max crowns it all. The device is a top ranking one and is currently in contention for the top spot with likes of the Samsung Galaxy Note 10+. Below are the amazing features that make iPhone 11 pro max worth it;
• The phone is packed with a 6.5 inch super retina XDR OLED Display with a resolution of 1242 x 2688 pixels, 19.5:9 aspect ratio, HDR 10 , Dolby vision, 800 nits.
• The phone is powered by iOS 13 processor and Apple A13 bionic (7nm+) chip.
• An internal memory inbulit of 64GB, 256GB, 512GB & 4GB RAM.
• A triple back/rear camera of 12MP + 12MP + 12MP and also a dual front cameras of 12MP + 3D Tof sensor .wow!!! So cool for sharp pictures and neat selfies.
• It comes in four different colors ranging from SpaceGay ,Silver, Gold and Midnight green. Excellent
• A long lasting battery of about 3500mAh Li-ion battery capacity that is non-removable, it also supports a Qi wireless charging and a fast charging device (USB power delivery 2.0). Top it all, it is also a water and dust resistant device.
• The device supports dual SIM (Nano and eSIM), networks of 4G, 3G and 2G and no fingerprint sensor