EcoBank USSD Transfer Code
|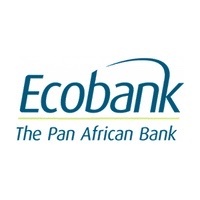 EcoBank USSD transfer code was adopted by EcoBank in line with Central Bank directive as a secure and fast method of carrying out various transactions for EcoBank customers. EcoBank USSD code works on all mobile device and it's accessible anytime, anywhere once there is network.
EcoBank provides wholesale, retail, corporate, investment and transaction banking services as well as capital markets and investment banking services to its customers.
In 2011 following a merger of EcoBank and Oceanic Bank, EcoBank now has over 600 bank branches spread across Nigeria.
What is EcoBank USSD Transfer code? EcoBank USSD Transfer Code is *326# then follow the command prompt that will display on your screen.
To load recharge card using EcoBank USSD code dial *326*amount# to recharge your phone. For instance *326*1000#
To recharge for a third party dial *326*1*phone number*amount# for instance *326*1*08000000000*1000#