Top websites for buying cars online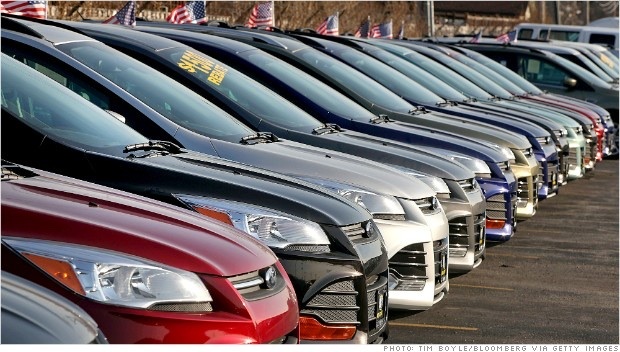 Buying a car is one difficult thing to carry out why do I say difficult because it involves a lot of attention ,which means that they are lot of factors that you need to consider depending on the type of car you need.
Before now the only way that you can buy a car is by going to an automobile store to check out for the type of vehicle that you want, but in this recent times you can just stay at the comfort of your home and order for any vehicle of your choice through any of these websites that sells vehicles online. Below is the list of websites that sells vehicles online;
1. Jumia Cars :
This website is one of the largest car selling websites in Nigeria if not the largest. The website provides you with the best cars dealers in the country and it is a good place to place an order for your car.
2. Cars 45:
This is another online platform that also sells vehicles online and on this platform you can get any type of car that you wish to have both new and used vehicles and the interesting fact about this website is that it is always active with buying and selling going on regularly.
3. Carxus:
Carxus is another online platform that sell cars but the thing about this website is that they don't just sell only cars but they also sells things like trucks, tricycles, boat etc
4. Cheki:
This is an amazing website, cheki don't just sells cars rather they work hand in hand with other car dealers to sell their cars and their prices are cheap and affordable.
5. Olx :
I don't think that there is anybody in Nigeria who doesn't know about Olx aside from the fact that Olx is an online store where different items are being sold , they also sell used cars on their website only that you have to follow their instructions to avoid any mistakes.
6. Jiji :
Jiji has proven to be a trusted marketplace for purchasing or selling items such as cars, phones e.t.c. They have the website that connects buyers and sellers in the 36 states of the federation. Whatever the range of your price is, Jiji promises to serve you the type of car that suits your budget.