ICPC: History, Functions and other details
|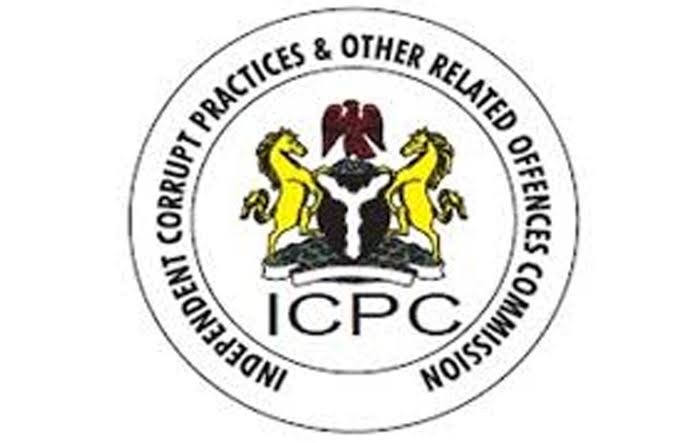 Corruption have been a major challenge in most countries and Nigeria is not left out. Corruption hinders growth and development of a country. There became a need to establish ICPC to serve certain purpose in Nigeria
The Independent and Corrupt Practices Commission (ICPC) was established in September, 2000 by former President Olusegun Obasanjo. ICPC was established to investigate corrupt practices and other related offenses as well as prosecute offenders, review and enforce the correction of corruption prone system.
The ICPC investigates corrupt practices in Public sectors which includes bribery, gratification, graft, and abuse or misuse of office.
Chairman of ICPC from 2000 till date
After the establishment of ICPC by the Obasanjo administration, Justice Mustapha Akanbi was appointed the first chairman of ICPC for a five years tenure which lasted till 2005.
In 2005, Justice Emmanuel Ayoola was appointed the second chairman of ICPC. Justice Ayoola retired as the chairman of ICPC after the expiration of his tenure in 2010.
Professor Uriah Angulu was appointed the acting chairman of ICPC by President Goodluck Jonathan but Professor Uriah Angulu handed over to Dr. Rose Abang-Wushishi who acted as the Chairman of ICPC for five months before handing over to Barrister Abdullahi Bako in August 2011,
Barrister Ekpo Una Owo Nta was appointed the acting chairman of ICPC in November 2011. In June 2012, Barrister Owo Nta was confirmed the chairman of ICPC.
In January 2018, President Mohammadu Buhari appointed Prof. Bolaji Owasanoyeas the chairman of ICPC.
Functions of ICPC
ICPC was established to prohibit, investigate and enforce law against corrupt practices and other related offenses in Nigeria. According to the Section 6 of ICPC Act 2000 which states:
a. To receive, track and investigate reports of corrupt practices from members of the public and when necessary prosecute these offenders.
b. After prompt examination of corrupt practices, the ICPC is mandated to advise, instruct and train other officers, agencies on means and methods by which corrupt practices can be prevented or tracked down.
c. The agency is empowered to query systems, procedures of public establishments where there are allegations of corruption so as to prosecute or supervise them.
d. To enlighten the masses against corruption, bribery and other financial related offences.
e. To promote nationalism and general support in the fight against corruption in Nigeria
ICPC works in partnership with other international agencies to achieve its goal. Some of these agencies are
African Union (AU)

Convention Against Corruption

United Nations Committee on Anti-Corruption (UNCAC)
DISCLAIMER:
The above information is sourced from various websites/media reports. The website does not guarantee a 100 per cent accuracy of the figures