First Bank Cardless withdrawal: How to withdraw money without your ATM card
|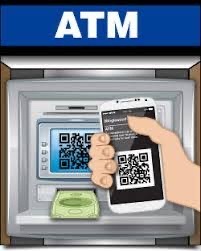 First Bank Cardless withdrawal enables First Bank customers to withdraw money from a First Bank account as well as deposit money into a First Bank account without the use of ATM card from any First Bank ATM terminal.
To be able to withdraw money or pay for a commodity at a POS without your First Bank ATM card you will need 12 digit Paycode which will be sent to your mobile line as a text message, Amount and 4- digit One-time PIN (OTP).
Here is a step by step on how to withdraw money from your First Bank account without your ATM card.
Dial *848*amount# for instance *848*10000#
Fill the form that will display on your screen and enter your pin
Generate a One Time Pin (OTP)
A paycode will be sent to you via email address and SMS
Go to the nearest First Bank ATM and make your withdrawal
Type in the personal pin you generated and paycode
Enter the amount you wish to withdraw
Wait for few minutes to be verified